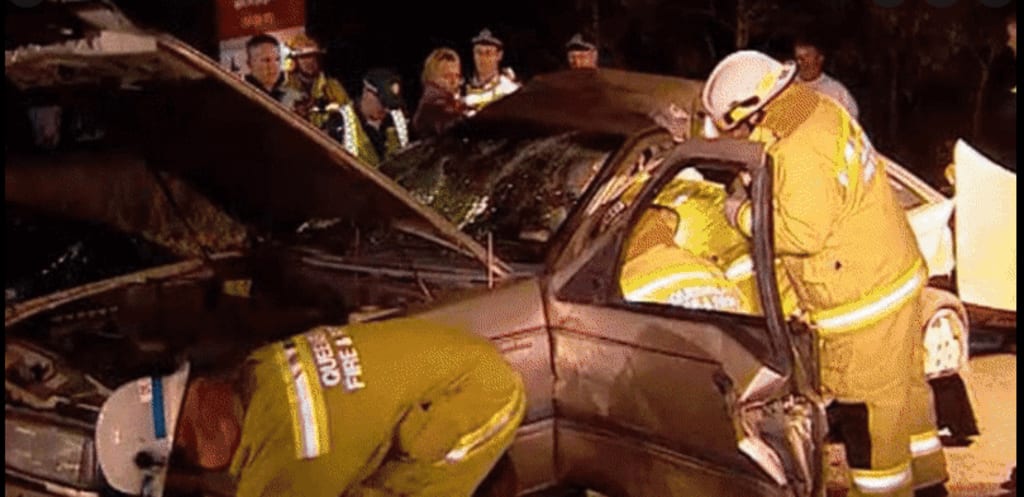 of course i always looked
if we ever drove past a smash
mum and dad would wobble at us
surprised that WE never crashed
a screeching chorus
don't look don't look
shouted relentlessly
by the same people
who used to smoke
a pack a day each
in the house
passing a fatal smash
it didn't happen often...
but when we did
we could mouth to each other
in synch with the blast
that always came from
the front seat
don't look don't look
from the gaps between your fingers
or up from under your arm
there were many ways to sneak a peak
just having a quick look
not doing any harm
there's worse things faked
or poorly portrayed
on the tv every single night
but we look
we can't help ourselves
we check to see that its not us
requiring first hand visual verification
as a way of ensuring
OUR continuing mortality
it helps us live a little more
About the Creator
Greetings from Melbourne Australia. This is me shedding some of my light on the places that are not often frequented. Maybe add a smidge of dark humour or a wee dose of irony and fuel it all with a strong flat white
I.a.J.J!
Reader insights
Be the first to share your insights about this piece.
Add your insights