Dreams and the Doctor
"You can't be what you cannot see" — Marian Wright Edelman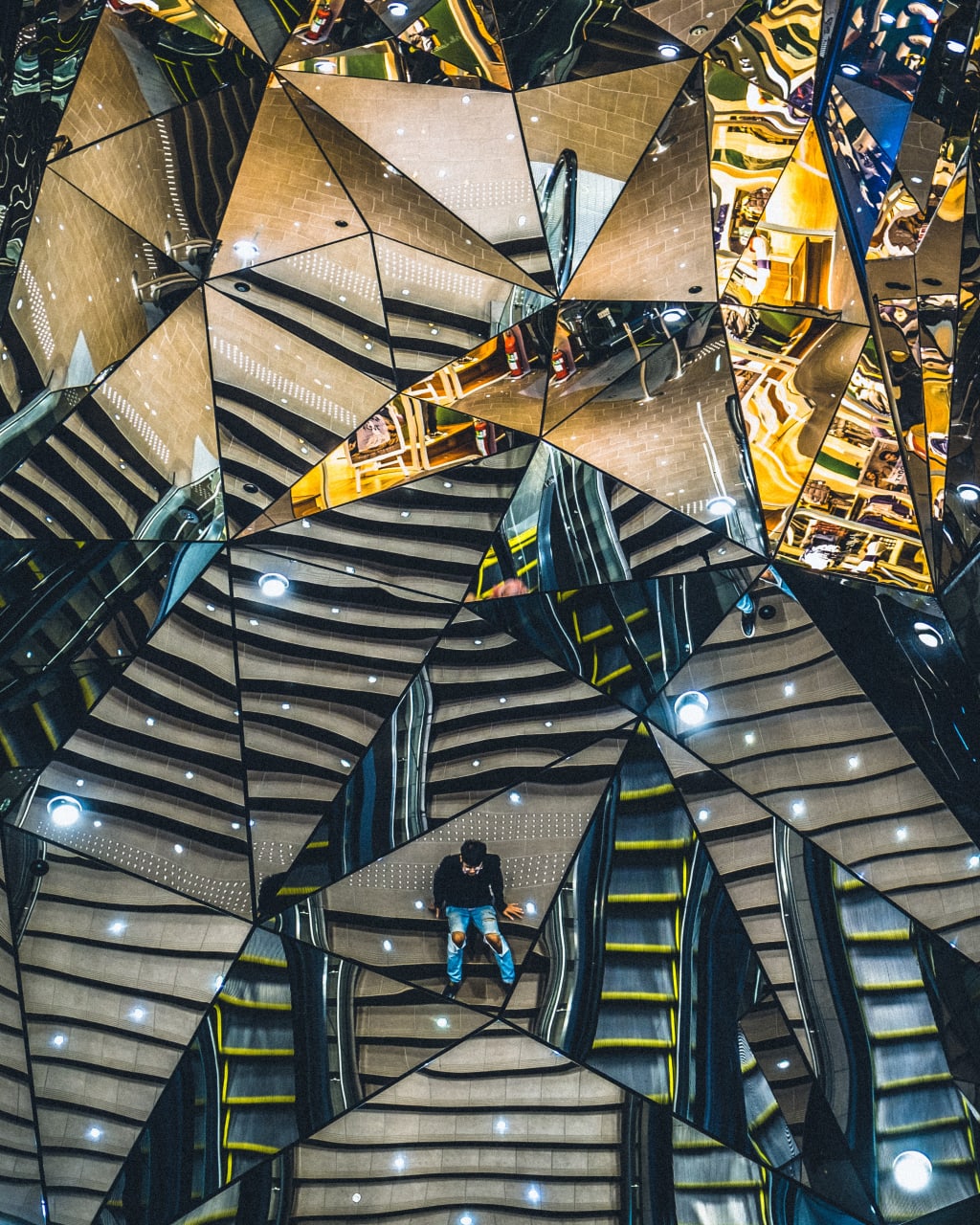 Photo by Erik Eastman on Unsplash
Dreams reflect our days
like the shards of a broken mirror —
the bits and pieces of our awake time,
reformed and reassembled and patched,
reglued into a tale that makes sense.
A child's fever, the smell of fresh cinnamon bread,
an upcoming algebra test,
all repurposed into a psychic nighttime experience.
All the pieces, or maybe just the best ones, or the worst ones,
or the ones that make no sense,
but make the hairs stand up on your forearms.
Patiently put into a story of triumphs and tests,
sadness and sillies to run like a film strip
through our mind during the darkness.
I dream in color and complexity.
At two, my birthday gift was a pair of western boots,
pointy-toed,
red, yellow, and blue insets on brown.
I wanted a horse.
I wanted to be a cowgirl.
I already had the boots.
Just needed the pony.
At four, I wanted to be an artist.
My mother sketched fashion models for me
and taught me to shade
by pressing harder with my crayons
where I needed a shadow.
At seven, I wanted to be a ballerina.
Other girls took ballet classes
which we couldn't afford
but I saw Maria Tallchief on the television.
I yearned for a tutu and pink ribboned shoes
and decided to be a ballerina.
I never wanted to go to college.
No one had in my family,
but the guidance counselor pulled me into her office
when I was eleven
and said I was a good reader
and I was going to college.
I never wanted to be a doctor.
Doctors were hard to come by out in the country
and even harder to keep.
Our hamlet had a doctor once, for a year or two,
He was of the plain people.
He wore a black hat and black outfit
and no zippers and had no car.
His wife wore a prayer bonnet and cape.
A Mennonite or German Baptist or Dunkard or Amish.
One of those.
Our doctor — till the government took him away
to serve his time as a conscientious objector during Viet Nam.
I never wanted to be a doctor
Doctors performed miracles
At six a doctor restored my sight
My eyes swollen shut from some unknown happening
Carried in late at night
Gently cared for
Till slits of light appeared
And I saw the tiger-striped linoleum of the young doctor's floor.
Doctors were magicians.
They used plastic in mysterious ways
and reshaped my brother's lip and palate
or at least that's what I understood.
I could tell by looking they were all men.
I never saw a woman doctor
Why would I think of being one?
Until I took the aptitude test in college.
It said I could be a woman doctor or lawyer or psychologist.
What a crazy idea.
Which I ignored for a year or two.
The dream of becoming a doctor
Was a long time coming.
About the Creator
Diane Helentjaris uncovers the overlooked. Her latest book Diaspora is a poetry chapbook of the aftermath of immigration. www.dianehelentjaris.com
Reader insights
Be the first to share your insights about this piece.
Add your insights