Divide or Unify?
A poem of conscious revolution.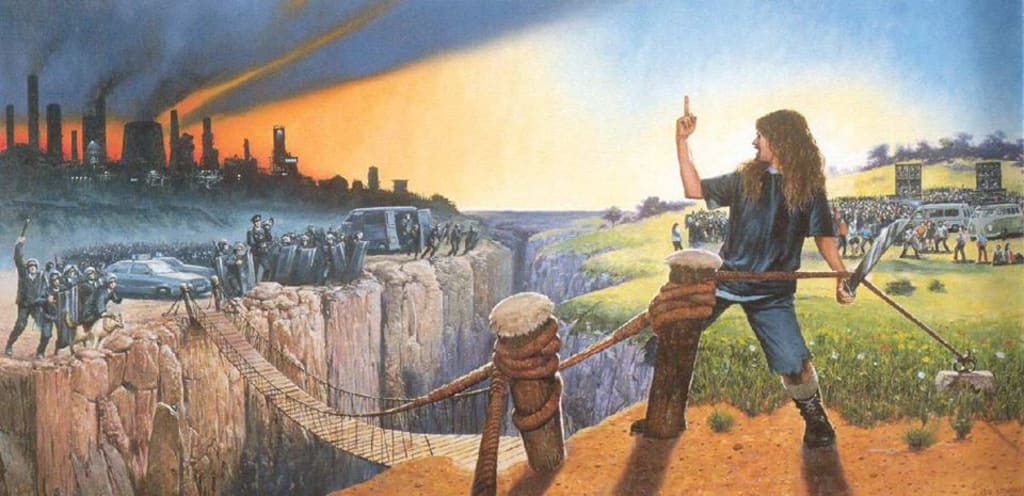 This picture is so accurate and relevant. It's scary.
Government control
Corruption
Controlling
And conniving
With control
Enslave people
Misleading
And bribing
Is there anything to like?
Divide or unify?
Divide and conquer
Warmongers
Make me somber
Blind converts
Going berserk
No transparency
Just hypocrisy
Be alert
And assert
No common folk
Or fortunates
Shall desert
Divide or unify?
The struggle is real
Establishments run this mess
Making it difficult to heal
Unwanted and liked more or less
Temptation can flutter minds
Just as control binds
Search deeply inside
Uproot any grounded vice
Is there more to like?
Divide or unify?
Rise and defy
Your exploited, programmed self
Expose the ills and nullify
Nefarious literature in the bigot's shelf
Yet you remained baffled by
Keeping the door ajar to burst out
Opening into an abysmal intolerance
Lies and rumors to feed your easily distracted mind
If you truly felt the weight of the world,
You'd comprehend the reality that enslaves you
Contains you and rearranges you
I have wished many truths untrue
And wished away the crude warping of our news
I've accepted that some contaminants
And vices are here to remain
But I will never ignore the voices in vain
While the oppressors persist
To vilify the conscious movements
We shall be persistent in our efforts
To deny the supposed "improvements"
The power rests with the people
A worthy compromise to like
Divide or Unify?
social commentary
About the author
I am an artist, environmentalist, musician, and writer. I enjoy writing about my passions or anything on my mind. Get to know me through each poem and each story, and come with me on this journey to build a conscious community for all.
Reader insights
Be the first to share your insights about this piece.
Add your insights