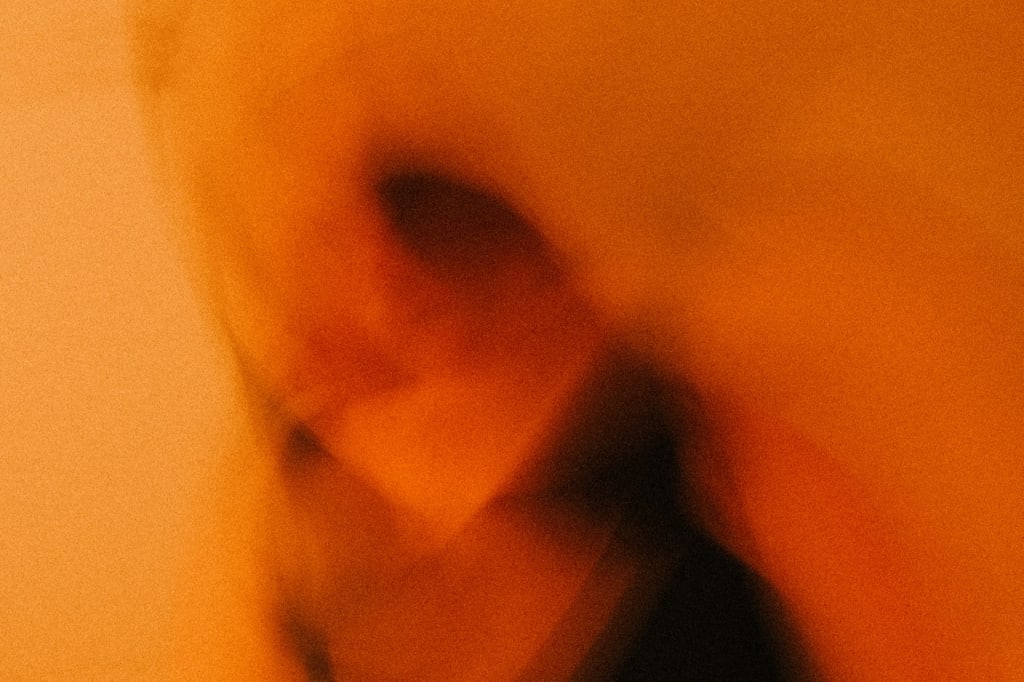 I kissed you with quiet eyes
Before you uttered the fated line
That set samsara's gears into motion.
This dream is no different from any other.
Men've dreamt this version many a-time:
Where serpentine love embodies incandescent light.
With honey swallowed, we're bathed in light.
What's defilable by words, I memorize with human eyes.
The bond between thieves will in time
erode. For now, let's keep ourselves in line,
whispering poems into the ear of the other
while you pickpocket my heart in a swift motion.
Eighty verses in ninety-six days. Singing the motion
Of being, the sensation of holding, in my arms, light.
In the evening we coalesce. Realize: there is no 'other'
As we spiral into intimacy away from prying eyes.
At the door, the key sings its glorious line.
We enter into our dream, our corridor of time.
A banquet of verses stalls for time
Since palms carry fate, we trace, absorbing every line.
Bourbon nights, tangible joy in slow motion,
Our converged form ravaged by violent delights.
We consume, uninhibited, with masked eyes
Until dawn divides us from each other.
We arose from Mephistopheles' lasting conceit, others
Begin rooting through time
Fear reflected in trembling eyes:
At sea; orchestrated reticent motion;
Heaving against transient light;
Skirting around intrusion's line.
Earth-bound, on line
His permanent vow of silence, another
Reminder of waning light.
The breath, the final indicator of clock-time
His human machine now devoid of motion
Sadness came to live in my eyes
Under fluorescent light, I said our parting line:
"You'll see me as long as we have eyes for each other."
Then the hands of time halted their motion.
performance poetry
A filmmaker and photojournalist based in Cologne, Germany.
I enjoy hearing from you! Let me know whose words you're made of by commenting or shooting me an email. 📨 [email protected]
Receive stories by Ingrid Canuel in

your feed