Died For Devil
Devil is a friend that guides you the wrong way!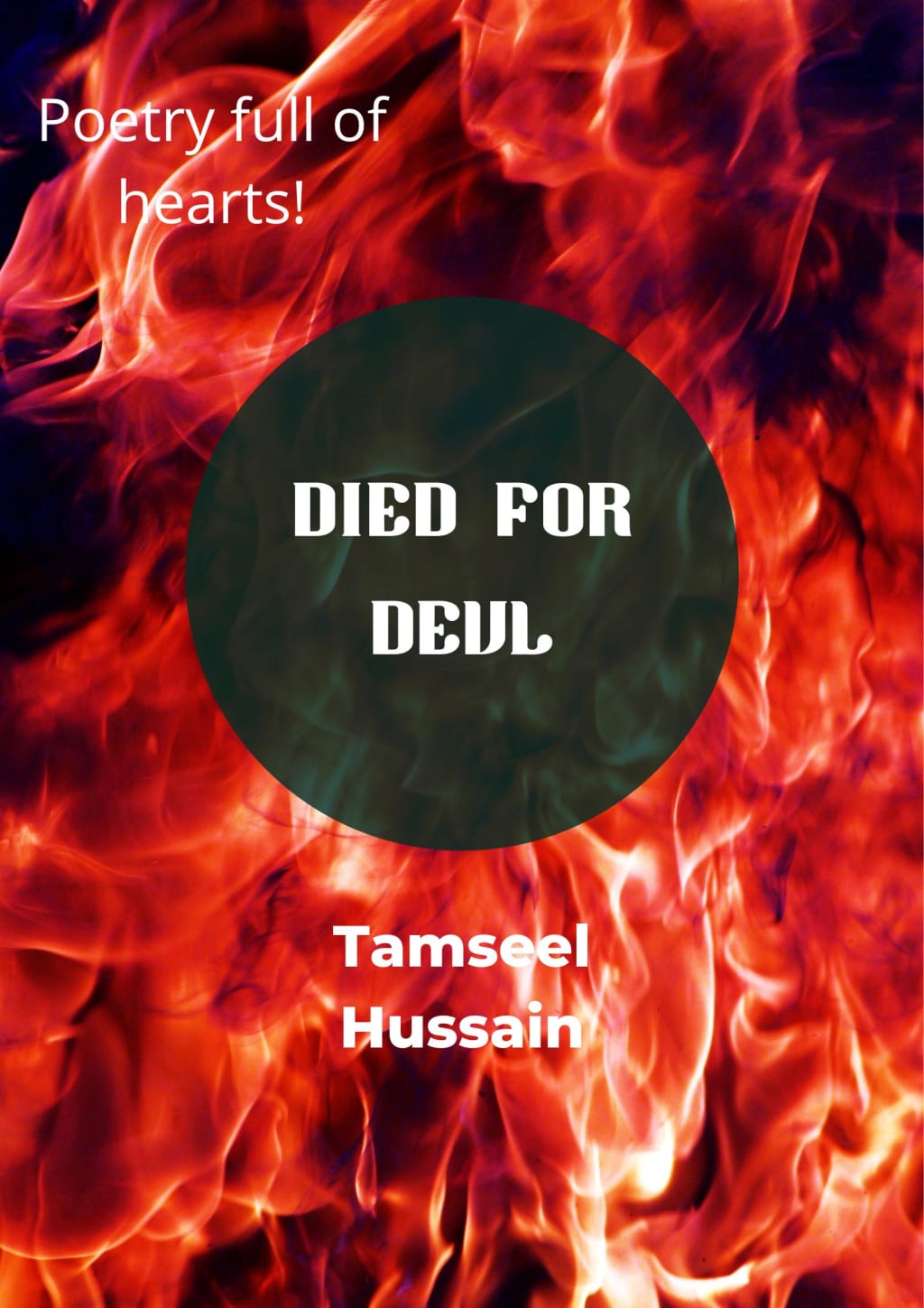 Don't ever follow a friend who wants you to do that, do what is right.
Died for devil
I have seen stars in your eyes
I heard voices of cars passing by
I can see those lies in your eyes
The water is coming out my eyes
Liars are laughing at me
My tears turn into fire
My fears are chasing me
I cannot find my other half
By
Tamseel Hussain
Meaning:
When we feel sad, we usually go to our closer friends, family, parents etc. I wrote this poetry because when i'm alone; i have nothing to do i write poems. I was listening a song few days ago by Alec Benjamin (DEVIL DOESN'T BARGAIN). That's where i got my idea for writing this. My poetry means when we have wrong friends we go after them, get wrong advices and we are lost and go into fights.. It's all about having a friend, that is different from inside and outside.
About the Creator
Hey Random Person,
My name is Tamseel, and I am poetry writer, story writer. I write about what I see, think, and feel.
Reader insights
Be the first to share your insights about this piece.
Add your insights