Desert Wedding
On humbled knee wild donkeys bray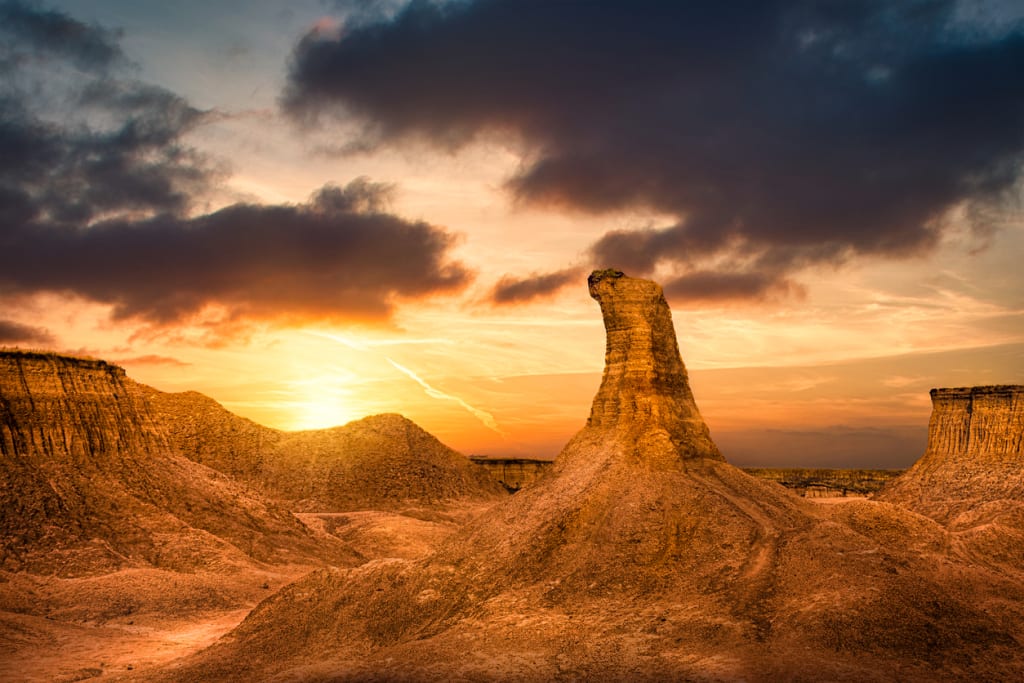 Credit: Ultima_Gaina (via istockphoto standard license)
The bride our gluttony for the rain,
Receives on tongue one feather-flung seed,
One wafer in the whorl.
By pouring groom we drink her wine
Funneled down lowly canyon church
Puckering sand into a veil of lace.
On pews hewn shallow in bedrock
We lick pink conversation salt
As minds thirst on flaming dust.
Beneath the altar-shadowing rock
Tall tales pop like rice in the fire
And hang disbelief in a canopy of spume.
On humbled knee, wild donkeys bray
As they hoof after bouquets of butterflies
Joyfully drowned in sky-stark puddles.
The donkeys' tongues dishevel the bride's dusty plaits
Furrowed in a scorching aisle
To greet the groom who rains down drunkenly.
Reader insights
Be the first to share your insights about this piece.
Add your insights