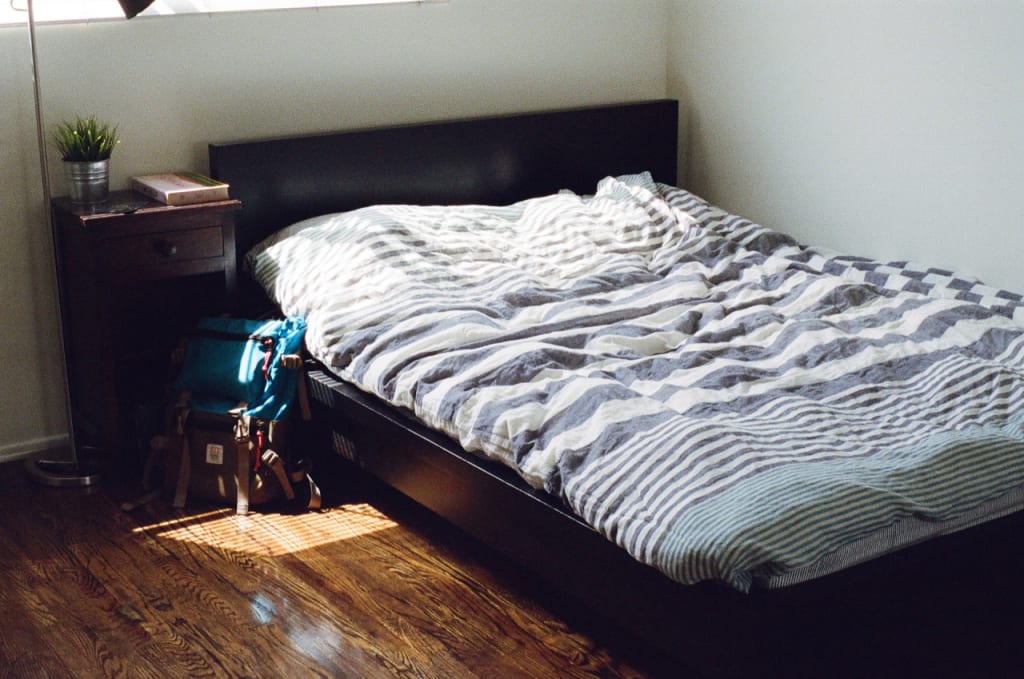 I get it. Being a mother is hard. You didn't ask for this life, yet you manage to wear all the capes of a superhero so well.
When we would go on vacation you were ready for any situation that could arise.
Everything had to be packed in the car the night before, so that in the morning the only task you had to do was put us kids in the car.
The last thing, but always the main priority.
You never wanted to come back to a dirty house after vacation, so we would spend our days preparing for the trip by dusting the floorboards, doing the dishes, scrubbing the showers, vacuuming every inch of the house for you to come back and ask, "Did you get every nook and cranny?"
P.S. I always said yes, but I wish I hadn't lied to you, you,
You trusted me. But after awhile, I couldn't trust my lying self anymore.
"If God can't trust you with the small things, then he can't trust you with the big things."
I should've listened.
My brother would cut the grass, even if it was a pain in the ass. It was his job.
My sister would wash and fold the laundry, because she liked doing inside work.
Hmmmmm, how do I put this?
Being outside didn't really work for my sister. She didn't like pulling weeds or moving mulch, or honestly sweating while doing physical labor in nature.
She's incredibly book smart and that's something I've always admired about her! When we were little, she use to tell me she was going to be president one day and I truly believed her.
It was suppose to be me and her till the end, but somehow our lives became a game of he said, she said.
Our relationship use to look like a beautiful spiderweb.
It had three points; me, you, and mom.
Mom was our anchor point that grounded us in love.
Our bond was strong like the silk needed to weave the intricate design.
But someone has walked through our web destroying the masterpiece our mother created for us.
That maze was our home, but now it feels nonexistent.
I don't know how to get back there, but I believe our mother will save us. Just like I use to believe you would be president.
Time. I know it will take time.
But, you see, we have already done our chores and when we get back from vacation, our beds will already be made. We just have to lay in them.