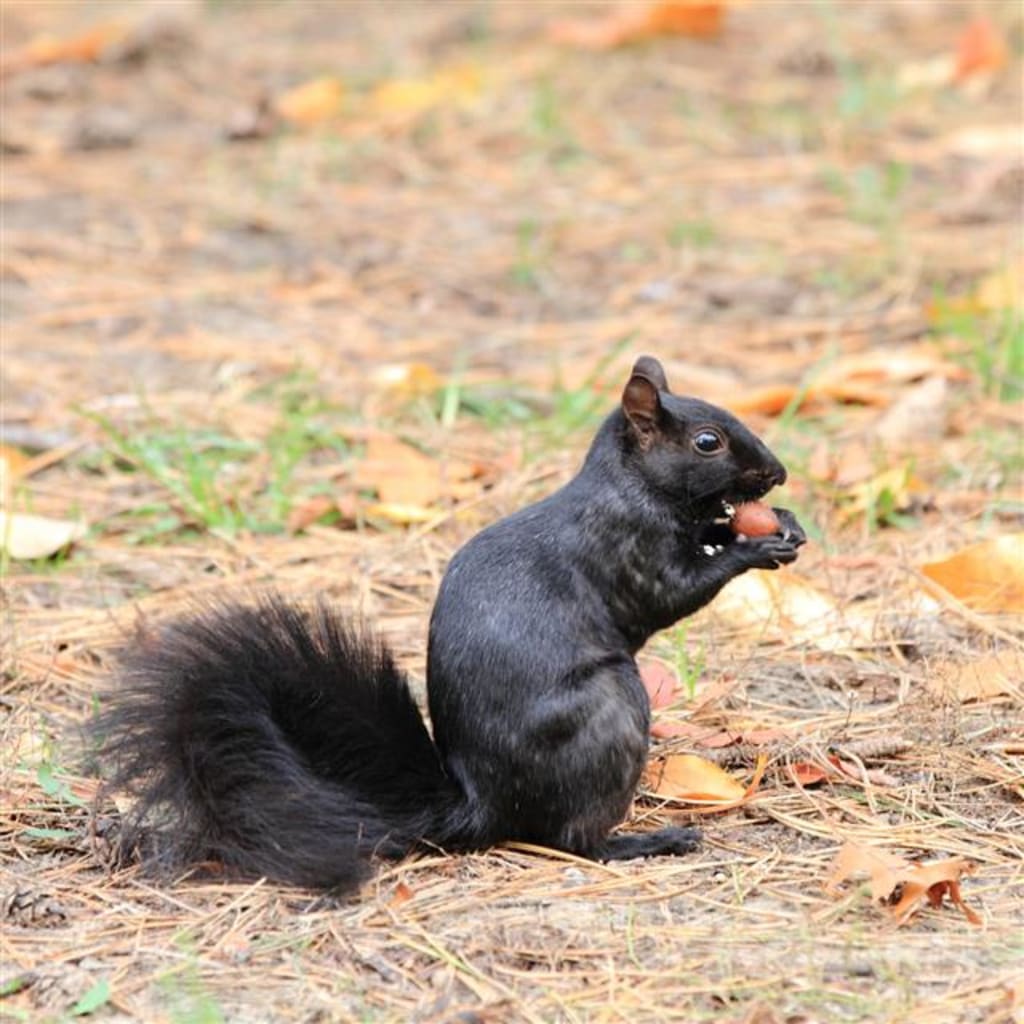 black squirrel
Daily Log
At my alma mater, black squirrels would boldly stomp around the campus ground.
My friends and I used to joke that they were dyed from the nearby Linear Accelerator Center's experiments gone awry.
I looked out the window this morning and spotted a fat black squirrel from the corner of my eyes.
It took my memory back to lush grounds at my alma mater where the frolicking of these black creatures were common sightings and would draw jovial exclamations from the students!
The day before, I had a stare-off with a squirrel who performed crazy acrobats by hanging upside down from a tree trunk with its tiny claws, intently studying me -- an innocent bystander perched underneath the oak tree and evidently encroaching upon its territory.
I envy their freedom --
their gallivanting and foraging and chases in the wild of the garden out back,
their circular dances and rotations oft seen from the red patio of this abode,
Safe from and unaffected by the epidemic that is raging across the land...
*If you liked this poem, feel free to leave a tip so I can continue writing in the future!
About the Creator
I graduated from Stanford University in 2002 with a BA in International Relations and a minor in Psychology and have a Masters in International Affairs from Georgetown University.
Reader insights
Be the first to share your insights about this piece.
Add your insights