Courage
A poem about walking away . . .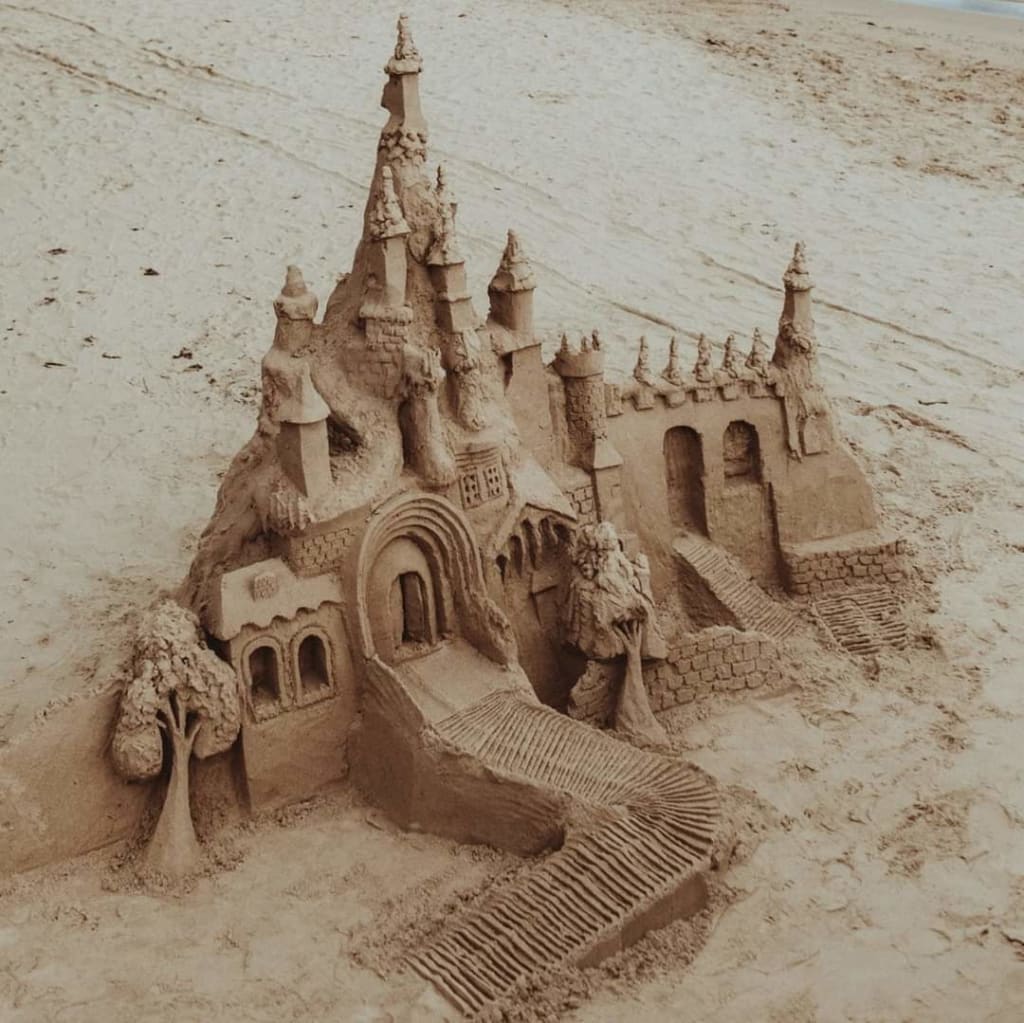 I said, "I do"
and you did, too.
I built my castle next to yours
with all the sand piled up outdoors.
I planned and figured the foundation,
put all of my energy into creation.
I raised the walls,
designed the halls,
prayed no little piece would fall.
It got tough a time or two,
but at least I knew you were busy, too.
"How's it going?" I would ask.
You answered always, "I'm on task."
One hard day,
I stepped away.
Needing a place to rest my head,
I came to visit your castle instead.
When I saw it was a pile of sand,
it took a moment to understand.
You put all of that sand through a sieve.
There was no place for us to live.
The years we built side by side,
I was alone
and you had lied.
Hope and trust tumbled.
My own castle crumbled.
Standing in this broken place,
I didn't know which way to face.
I stumbled on through the tears,
tripping over my deepest fears.
Had I wasted all those years?
Love, it seemed, was out of reach.
But, a light shone brightly up the beach.
I followed the path in that bright direction,
feeling called by a warm protection.
"Keep going," I heard. "You've got this, Dear."
And an incredible light-filled palace appeared.
"You built this place with your heart and dreams.
It's full of love and beautiful things."
"We've been guiding you here and sending signs,
knowing you would find it in time."
"Welcome to your soul's true home.
By the way, you were never alone."
"Here's where you're loved. Here's where you'll stay.
Because you had the courage to walk away."
inspirational
About the author
I passionately share poetry of hope in our times.
Not blind hope, but the kind that burns no matter how strong the storm.
Through story and art, we burn brightly together.
Reader insights
Be the first to share your insights about this piece.
Add your insights