Contained.
Stuck in a parallel universe.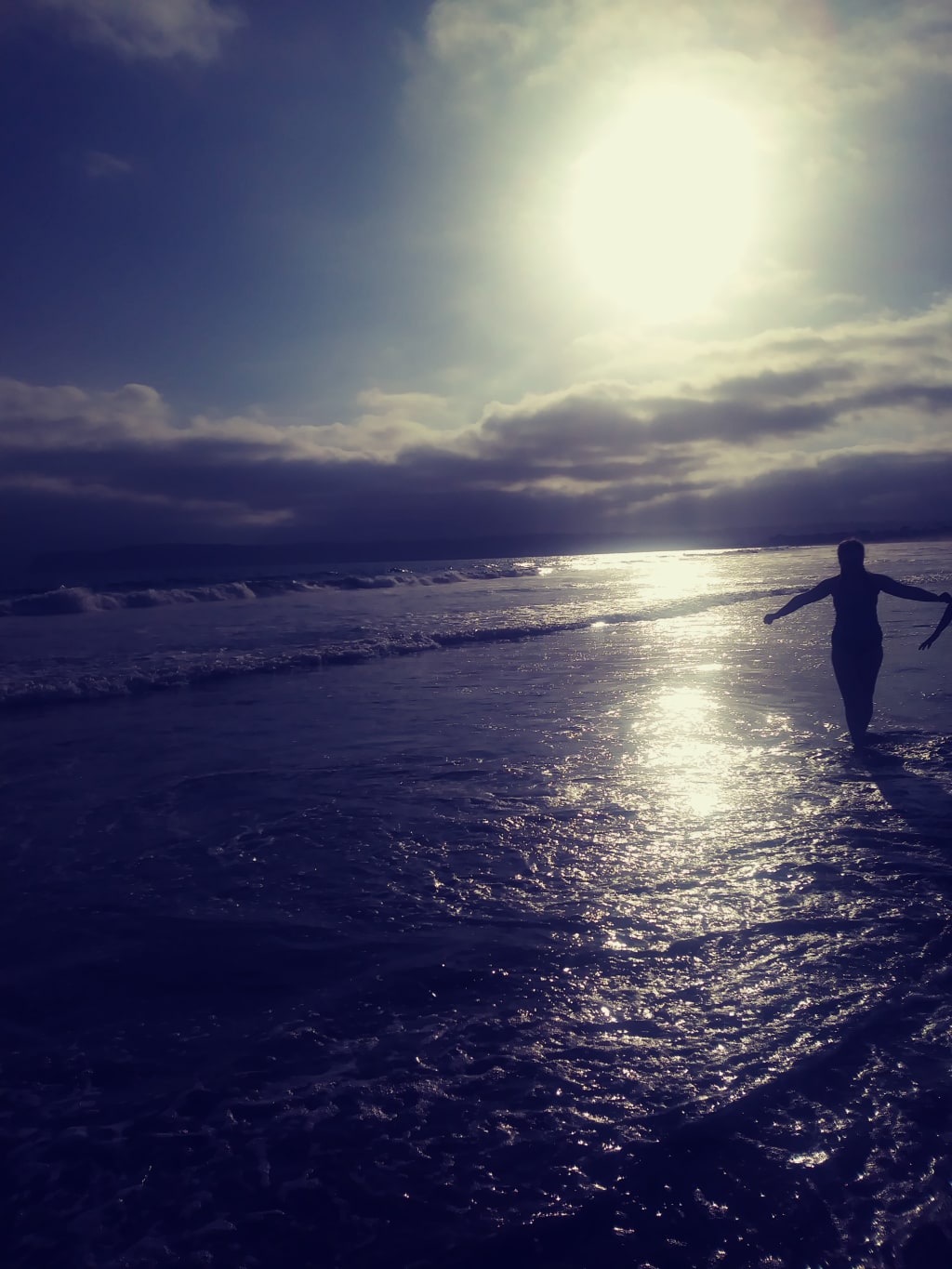 I'm angry that I will never fall in love with a man that has a last name for a first name. Something like James Devin or Christian Jacob. Two first names sounded like a Rockstar or some free-lance artist. Someone gorgeous, an adventurist that could have anything they wanted. I stared at my reflection in the mirror. I hated what stared back, a creature that belonged in some horror film. Long unruly dark blond hair hung just past my shoulders. Grey-purple bags stood out under my eyes. My skin; extra white and pasty. Months of sleepless nights and laying around inside while watching ridiculous romance series. I looked like hell and felt worse.
The fiery pain was too much. My body was taken prisoner by the shocking effect of a lightning storm, engulfed in heat. It was too hard to be normal, to pretend things were okay. To act like I wasn't a third of the person I used to be. I just slowed everyone down. I was a disappointment, an embarrassment, it was better this way. It had been good to choose to cut ties with the people I used to call friends, to call family. I was inconvenient, nobody had time for that in their busy planned-out schedules. "I'm sorry" they muttered or "How unfair." I hated the bullshit. I was dying but it's not as if I had leprosy. I tossed, I turned and I watched T.V. and lived on pizza delivery and cookies as I played musical chairs with hotel rooms. I wasn't going to be wearing a white gown on the beach while I kissed my groom under the stars and become Mrs. Benjamin. My existence was coming to an end. I deserved to die at least a little bit satisfied.
Six months or a year, it wasn't a sure thing. But honestly, I was sick of couches, boring white walls, and greasy fast food. All of my pathetic belongings lay stuffed in a cardboard box by the door. Some jeans, a purse, a few books some recipes from a past life. Twenty-four years in this world and that's all I have to show. So much for bakery dreams. Cupcakes, and donuts used to be my jam. Broken dreams, a dark life.