City Stars in Their Eyes
A walk to remember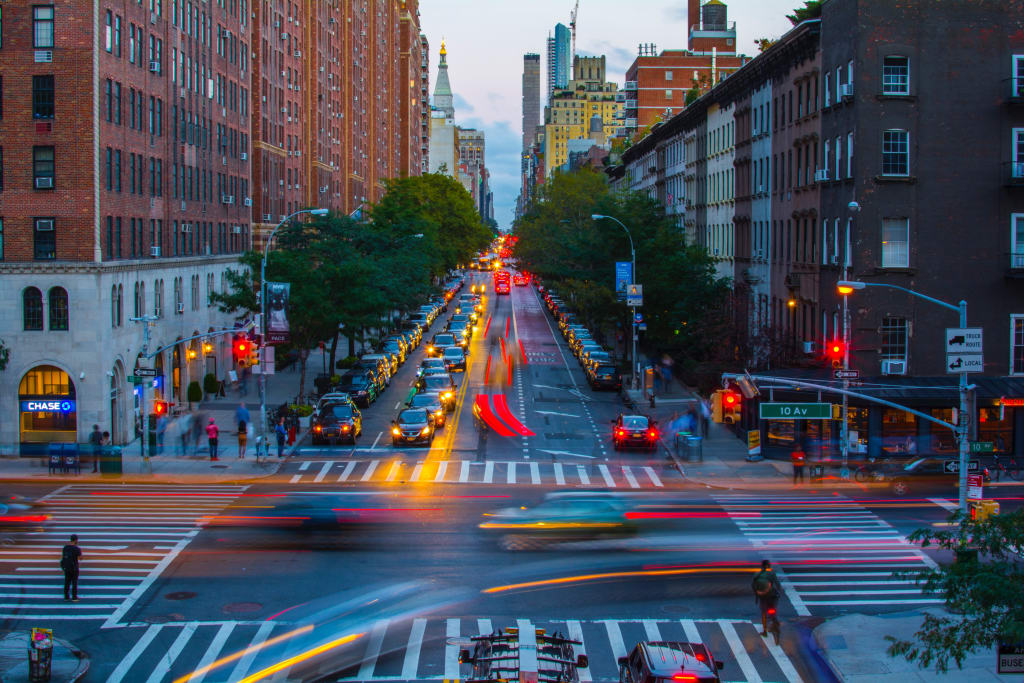 Photo by Jesús Mirón García: https://www.pexels.com/photo/timelapse-photography-of-vehicles-on-road-3043592/
We walked along down to the Battery, intent on finding Lady Liberty
A bright, crisp autumn day made us feel light and sure that the world was good
Later we walked up to Chinatown, immersed ourselves cozily in the puzzle-shaped nooks,
awed by such joyous, cacophonously vibrant sights and sounds,
We kept marching into Soho, where we became swaddled, absorbed, and believed
We too could be as chic and full of brio as the elegantly draped in black residents all around -
The roasted nuts that permeated the air smelled of a sweet comfort that they never quite delivered,
But still, we munched and gazed in shops that promised a life of gold
After dark, we strolled the sleepy cobblestoned streets of the West Village
Yellow lights aglow from bookshelf-lined homes gave us a feeling of shared warmth and we remembered we weren't alone
even though we were country mice in an endlessly vast town,
Something pushed us further into the city's embrace,
Searching every corner of her ancient, well-trodden lanes
deeper into the inked velvet eve we plunged
As if a part of something bigger
Invisible, yet slowly woven and welcomed into the fold
Of the city that never sleeps, but always reminds us to dream
Long after we've forgotten we were once so bold
inspirational
About the author
Hi, I'm Steff, I'm new here but hoping to get the hang of Vocal! I mostly write memoir, essays and pop culture things. I am a long-time American expat in Scotland.
Reader insights
Be the first to share your insights about this piece.
Add your insights