Cinderella
Poem about lost love.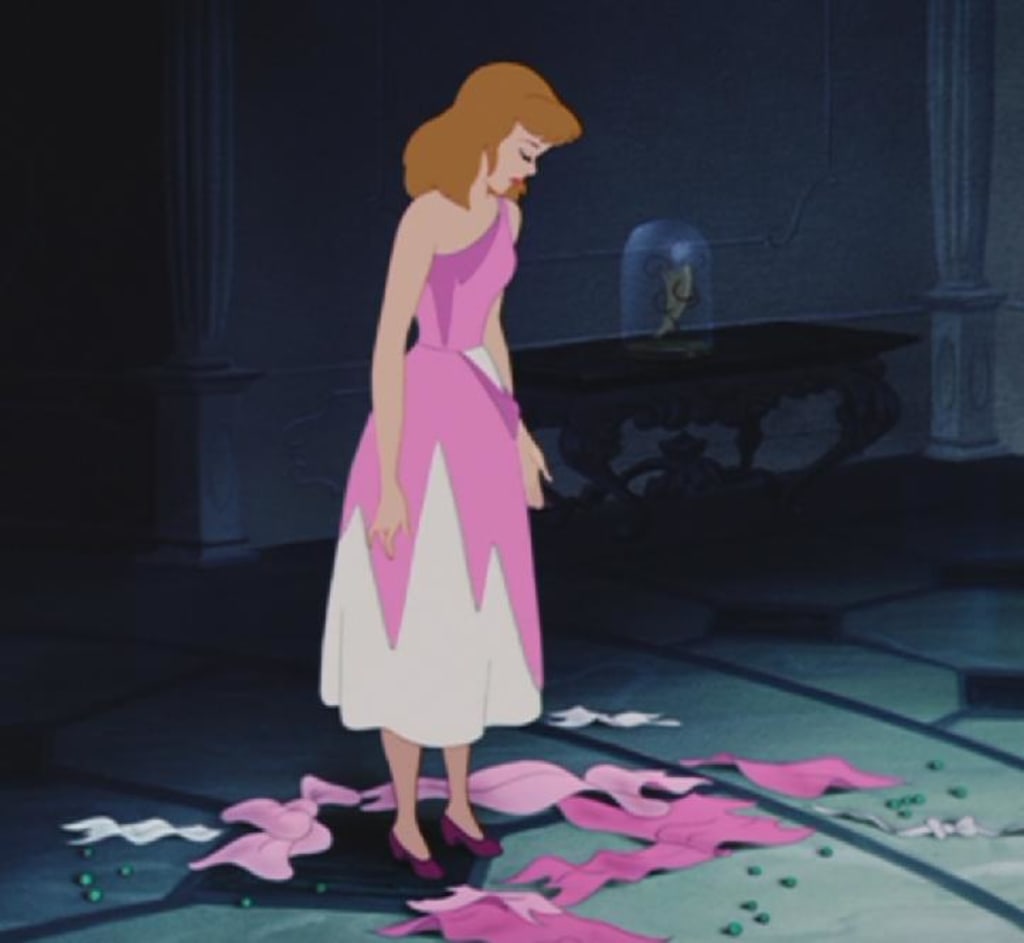 I was born a Cinderella bred for the ball,
With a fairy-made dress which stands me up tall,
I've got a white mask, I'm disguised today,
And I dance and I skip to the heart of the fray.
...
There I wait; I've been waiting, been waiting a week,
For my Prince Charming to come and to sweep me off my feet,
Time hangs in place like my frosty breath on a mirror,
My mask shines so white amongst the thousand here.
...
Do you remember our meeting, my daffodil boy?
When you discovered my sad heart and fixed it up like a toy.
Pulled me from my tears with pliers, tweaked my rusted cogs on a bench,
And I wheeled from you, smiling, like a wind-up wooden wench.
...
So you called it love, but I called it a dance,
Like two strangers twirling; a ballroom; entranced,
Daring the other to say something first,
To leap and drown in the lake instead of dying from thirst.
...
I wanted more of you, I drank up all the ocean's blue,
I melted snow from off the ground; then I drank that up too,
I held the brightness of your eyes with mine, our mad, dashing pain,
Let my smile paint the places my mouth marked with my name.
...
I let this white mask of mine grow till it covered up my cheeks,
And counted your love in the kisses you gave away too free.
So you called it lust, but I reminded you of our dance,
The spinning and corsets containing mad hearts, entranced,
...
Pumping red blood at the closeness of such fate:
You smiled at me sadly, told me the ball was dragging late.
I remember our love story, the bright blue of your hue,
But the redness of my heart contrasted sharply to you.
...
I think worriedly of our loving; I clutch for hope at that fate,
Pray your hatred of purple won't linger too long, too late.
So you called it nothing, but I called it love,
In desperation for my meaningless mask's white hue of a dove.
...
I'm still at the ball; I'll be a pumpkin soon,
Please, please come find me, I dressed in finery for you.
I have diamonds in my ears; my skin prickles from lace,
I try so hard to be who you want, I hide myself every day.
...
I smiled and bled as your gaze passed me by,
Why don't I understand love? Oh, the ocean's run dry.
So you called it an ending, but I called it murder,
Your bladed words taught me how deeply you'd hurt her.
...
I'm still at the ball, still waiting for you,
They all hang suspended, glasses lifted up too,
Toasting to the boy who stands as Prince of the Dead,
Ruling over a room of ghostly women he's bed.
...
He smiles at us from the front of the room,
Still golden and bright as the day daffodils bloomed.
He assumes that I'm lost just like everyone else,
Those delightfully blank smiles plucked from off of a shelf.
...
But he doesn't see me with my feet on the ground,
The way my skin rots and bones snap the heart I've found,
Death has been unkind; but I still walk towards you,
Keep my white mask on so you won't realize the truth.
...
Your blood fills the ballroom, but no ghost moves an inch,
My mask slowly turns red, my zombie heart feels the pinch.
Oh you poor boy, who I used to love so well,
I realize now you're a dime a dozen of empty, empty shells.
...
Don't take it personal; love's a twisted game,
And Cinderella stays at the ball to wait and wait again.
About the Creator
17-year-old writer who hopes to write stories for a living someday-- failing that, I'd like to become a mermaid.
Reader insights
Outstanding
Excellent work. Looking forward to reading more!
Add your insights