Cellulite is life
From The Depth of Underwear Bottoms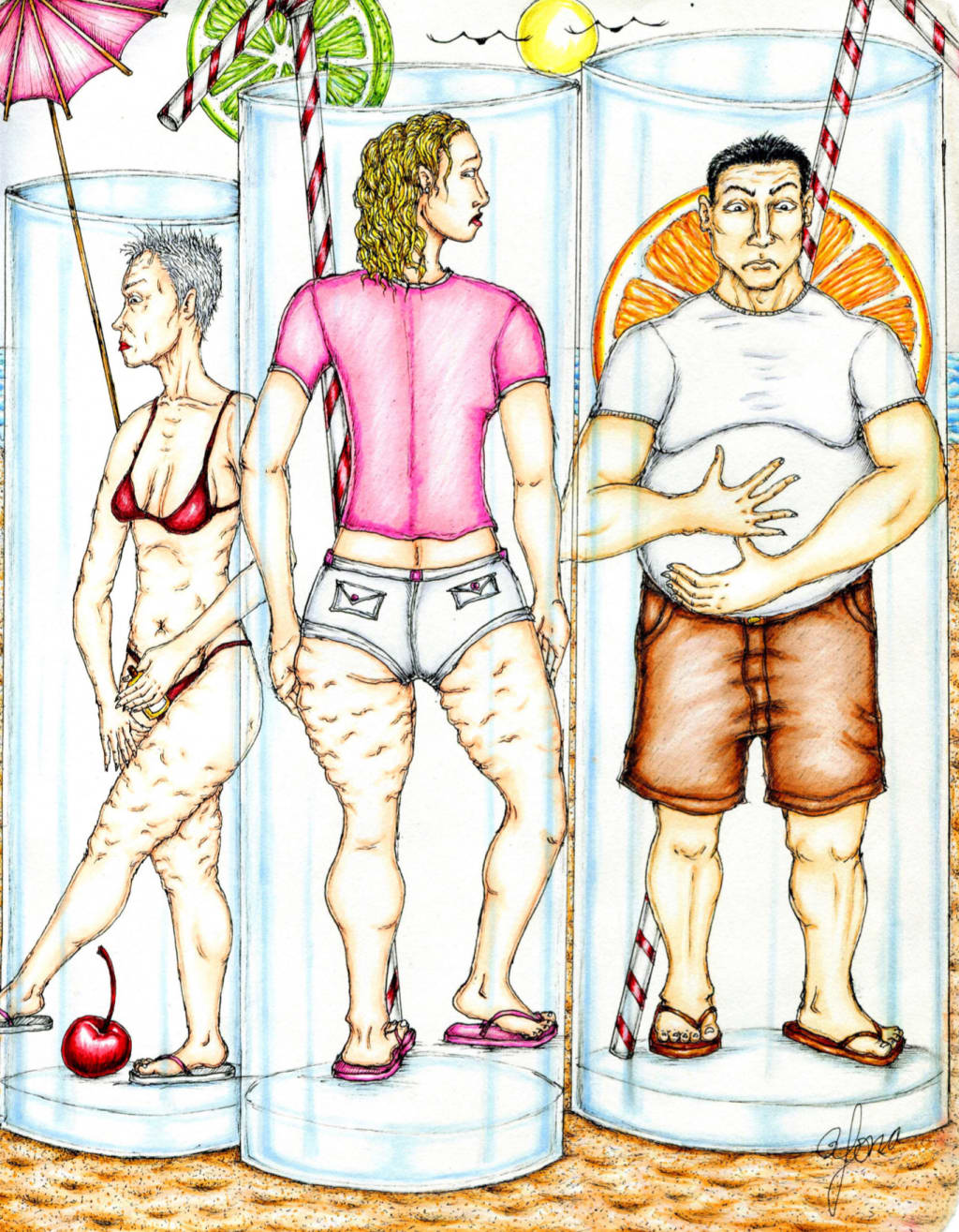 Cellulite is Life 
Is the glass half empty or full if you feel you cannot 
pull off the unrealistic bull advertised as beauty? 
Some feel a duty to bring their bodies up to standards that
require taking sanders to the backs of thighs, to satisfy eyes,
like they are people in a magazine. 
But that scene is not real and made to make people feel
they're wrong if they're strong without abs. Or they look
drab if they're in shape with curves and no desire to be waif. 
Don't equate imperfection as unworthy of selection. Work
on that reflection if you want, but know those ads taunt and
sell a private hell. 
Dwell on keeping your mind right, because cellulite is real
life. And the glass is full, if you're not an ass, then you may
fulfill someone's desires as they admire and drink from
your cup, enjoying the taste.
Excerpt From
The Depth of Underwear Bottoms
by Yona Vaughan