Burning Sky
The light after day.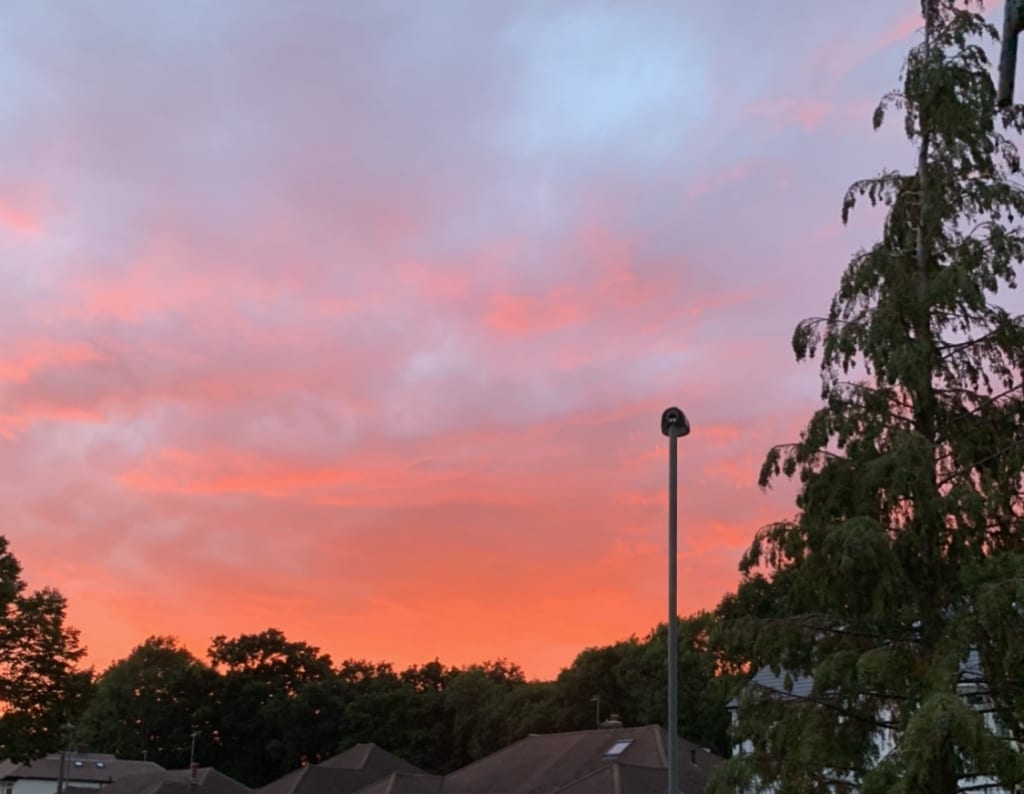 As the sun fades behind the great willow tree,
The sky erupts into a pallet of colours made up of three.
As the sun falls deeper behind the great williow tree,
A feeling of comfort shines over me.
The burning sky,
What a beautiful sight,
Although the air is cool there is a slight warmth.
A fire with no physical heat,
But warms the emotions from our head to our feet.
The light after day oh what a beautiful sight,
Warming us all from such a great height.