Broken Down Palace
Enduring Love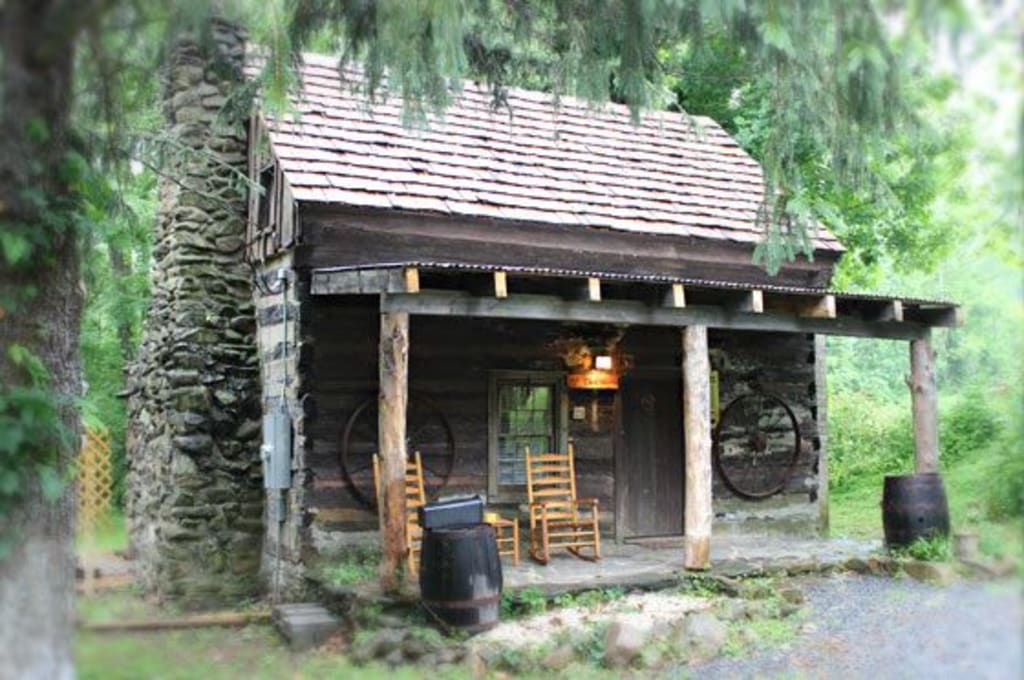 Cabin
Love
This ol' cabin, tattered and torn
Our wooden palace, weathered and worn.
Friendship found and love born.
One special, secret, summer morn.
Nothing could harm us in this place.
This broken down, savage, sacred space.
Virginity given and taken with haste.
Locked in passion's intimate embrace.
Mother, father, parents disdain.
Love so young can never remain.
Fill us with guilt, anger and shame.
Separation creates heartfelt pain.
Years go by, but pain still hurts.
Joy is sporadic; it comes in spurts.
New love appears, but time is curt.
Memories reveal the past in blurts.
You and me happily play.
Lazily sleeping time away.
Seduced by evening's sultry array
Of hues that turn night into day.
We've come full circle, my lover, my friend.
Our wooden palace in need of a mend.
Still stands; a symbol of time that defends,
Love that is sacred, love that never ends.