Break These Chains
Acceptance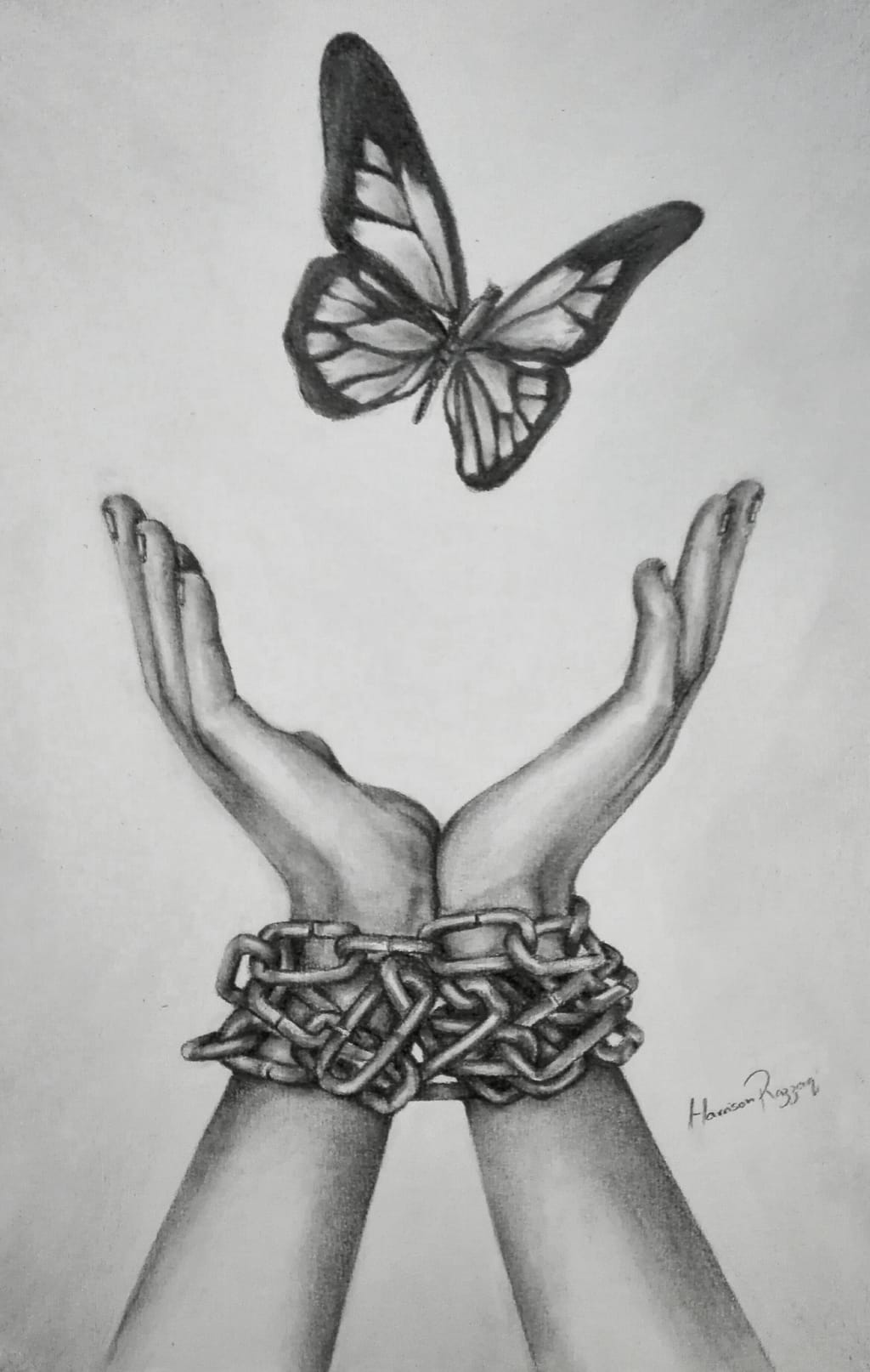 A young girl sits in the corner of a dungeon prison cell. She has long brown hair and a white ragged dress. She sits curled up with her knees to her chest. She can hear the prayers, worship, and imploring of the saints out her cell barred window. For years she had ignored it, but slowly it has softened her. For the first time in a lifetime, she stands and goes to the window. Down below she can see the people praying for her and imploring her to come.
"Nancy!" They called. "Nancy, we love you. It's time. Be free darling, be free!"
Something stirred and shifted in her heart. "Nancy?" She thought to herself. "That's right, my name. My name is Nancy. It's been so long. I'd forgotten."
She strode over to the cell door and gave it a gentle tap. It creaked open. She started to feel excited and ashamed at the same time. Making her way down the stairs she is fully aware of her blood shot and blackened eyes, her torn dress, and how sickly thin she was. But finally she reached the bottom of the stairs and stepped out the wooden door.
Instantly the saints surrounded her, hugged her, cried with her, and gifted her new clothes. Together they go out and surround the river. Lifting their praise, singing their song, and joining the dance as the Lord leads. They know there are many more fugitives of sin to come and they are ready. For you see, Nancy was never physically in prison. Only a prison of the mind. The most frightful and captivating of all. But unconditional love will open every door.
love poems
About the author
I'm Valerie Gessler,
I love to write stories that I pray will come alive as you read them. That you can put yourself in the characters place, and feel and experience the same breakthrough. I write from the heart. I hope you enjoy them!
Reader insights
Be the first to share your insights about this piece.
Add your insights