Bonfire Night
A Grand Spectacle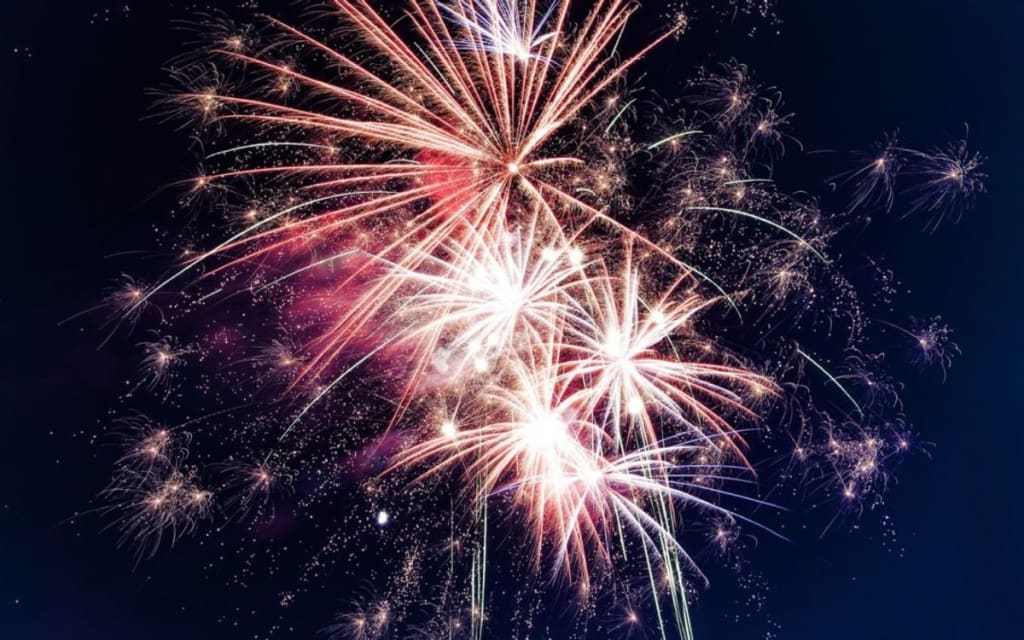 'Penny for the guy' we all would cry.
As we walked through the streets to earn money we'd try.
Pushing a pram with with a dummy named 'Fawkes'
Made from old clothes face penciled with chalk.
We spent the whole day lumbering timber.
To watch it burn and turn to cinder.
Dragging old doors on our backs to the fire.
Then place on the guy like a mock funeral pyre.
As a child excited when day turned to night.
Watching the fireworks ignite and take flight.
A rocket lifts off it fires so high.
A pop explosion Illuminates the sky.
A whiz and a bang Catherine wheel starts to spin.
The children's gloved hands hold their dear next of kin.
A giant sparkler trails light through the air.
As children wave them with confident flair.
Toffee and Parkin consumed by the crowds.
As an aerial display paints the sky so proud.
surreal poetry