Blue Skies White Clouds
When you don't question leaders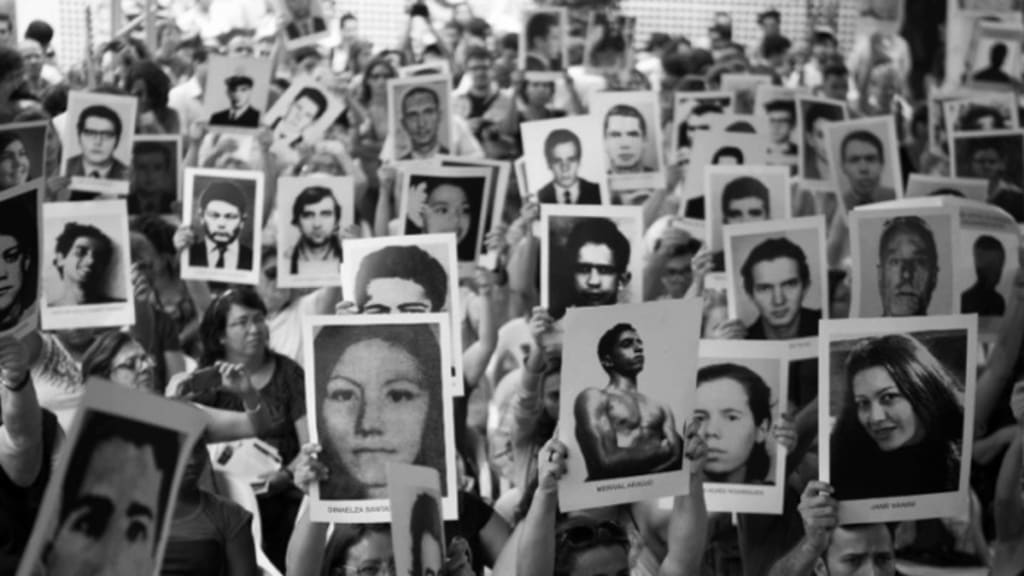 Argentina
She sat in a dark room all alone, wondering if he'd ever come home again. She's waited so long. He must be so old, the love they took from her in the middle of that night. She lives in the horror of the empty space that can never be filled again.
Remembering when they were young, nothing could ever stop them from running through the crazy streets while the tango blared out of some smoky bar. But now he is gone. But his ghost lingers.
She wonders how many four-leafed clovers she'll have to find or how many rosaries she'll have to pray to see his face again.
They pin pictures of their loved ones upon their breast. Memorials made of flesh march in numbers to the square. Angry, in great crowds and yet alone, scarf-covered heads, white dots proudly splattered against the blue Argentine sky. A gesture of love and of rage they can never entirely express.
surreal poetry
About the author
Gerald Enrique del Campo is a poet, Jungian, philosopher, hermetic magician, shaman, mythologist, author, musician, mead maker, herbalist, foodie, motorcyclist and, all around nice guy.
Reader insights
Be the first to share your insights about this piece.
Add your insights