Blackie's Poem
For My Buddy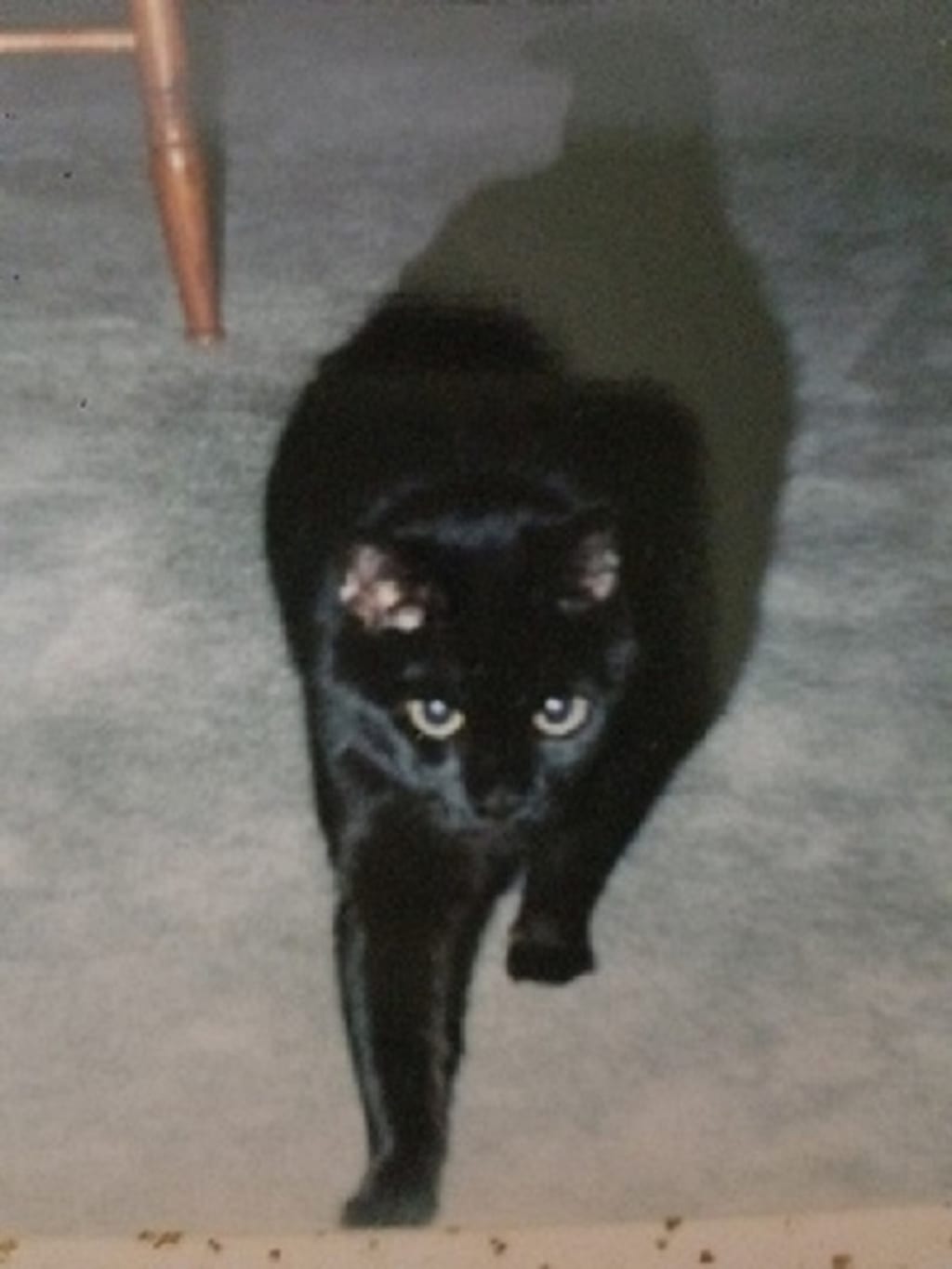 Blackie
Blackie's Poem
We walked outside,
you right beside me
and we would go wherever
we wanted to go.
Every day we would walk,
our special time together,
unless there was rain
but even you did not mind the snow.
You would smell the bushes
and eat grass a little.
You would run across now, "Blackie's Field,"
paws up on your favorite tree.
Yeah, we walked around
and you became quite famous
for the cat that you had come to be.
Now I still walk with Midas and Baxter
as I know you would want me to do.
And I often tear up still
but sometimes I find that I can smile some too.
My best friend, my buddy,
I will see you again
and let's go walking some more when I do.
I imagine you have found a lot to show me
when time comes for me to join you.
--msl2022
This is a poem that I wrote for Blackie, a cat that I had the pleasure of having in my life for a while and look forward to seeing again as I do with all my loved ones, human and animal. Blackie was and still is a great friend and familiar. I wrote this when he passed around 2010. My dear friends Baxter and Midas have also passed so this goes out to them with love as well. We shall be together again, always are in heart and spirit. Blackie lived to be 20 years old in human years. We had an incredible bond and still do. He was a very unique cat and quite the intellect cat as well. We would go on walks together and he would just remain at my side the whole time as we walked around. He became quite known, famous and loved at whatever location we resided at at the time.
love poems
About the author
Author, Editor, Poet, Children's Books/Stories, Articles when I know what I am talking about. Wiccan. Ordained Minister. Drummer.
Reader insights
Be the first to share your insights about this piece.
Add your insights