Ballad of the Ballroom
By: N.J. Gomez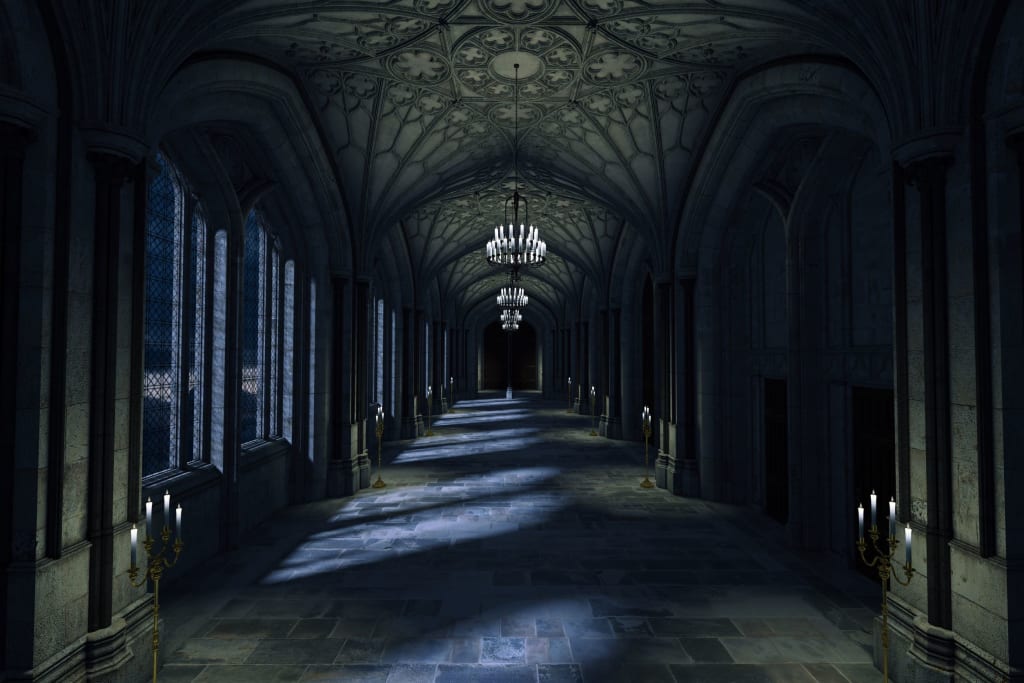 In my fantasies
I see it
Starlight
Pure starlight beaming through enormous windows covering the entire room
Like spotlights spackled across the marble floor
Specks of gold and silver sending wave upon wave against the walls and instruments
And you
Or some version of you
Soulmate
Heartmate
Mine
In my fantasy you stride towards me
Strong and determined
I feel myself moving
Silk dancing upon my legs with each step
Where do we go from here?
Face to face hardly breathing
Hearts beating
Racing against the speed of our own desires
In my fantasy
It's all real
The music softly begins
Violins, Harp and piano
Slowly building as our hands finally meet
Eyes steady
But our souls screaming
In my fantasy
You hold my waist
The warmth from your palm guiding me
We dance
In every fantasy we dance to the ballad of this ballroom
Soft yet frenzied with desire, lust and need.
In reality
What is love but the hope of seeing your fantasy realized
For a moment
For droplet of a time.
The music in your eyes and the warmth of your embrace
Cradles and fans those flames of love into trials of lust
Into something like fantasy
But more beautiful
More precious
Like starlight beheld on the darkest of nights
In the outermost parts of the reality we live in
Moved.
As I hunt for that allusive quiet
The isolated room
The absence of touch
It's the music that haunts me
Like a memory within the vast recesses of my mind
It's what moves me to hunt
For the quiet office
That space where many others fear to gather
I do not fear that loneliness
I do not fear that quiet
I fear being without the one that moves me
The man that moves me
It is not religion or God
It is not children, work or even the wilds of fairy tales
But hope in a romantic love
That surpasses all fantasy
And moves me
A longing to be moved without escape or reprieve
A man that will lead and encompass all these things
With a touch
With a sound
With a song
I want to be moved
By I man of flesh and blood
However simple and fleeting these moments be
A man that loves eternally
And together into the loneliness
Into that isolated place
We gather.
About the Creator
I am an aspiring writer from Ontario, Canada. My field of experience and degrees are in Social Work and Political Science. I am currently working on a series of children's stories and I love to read mystery, romance, and fantasy.
Reader insights
Be the first to share your insights about this piece.
Add your insights