Back To Life Back To Realilty
Back To Life Back To Realilty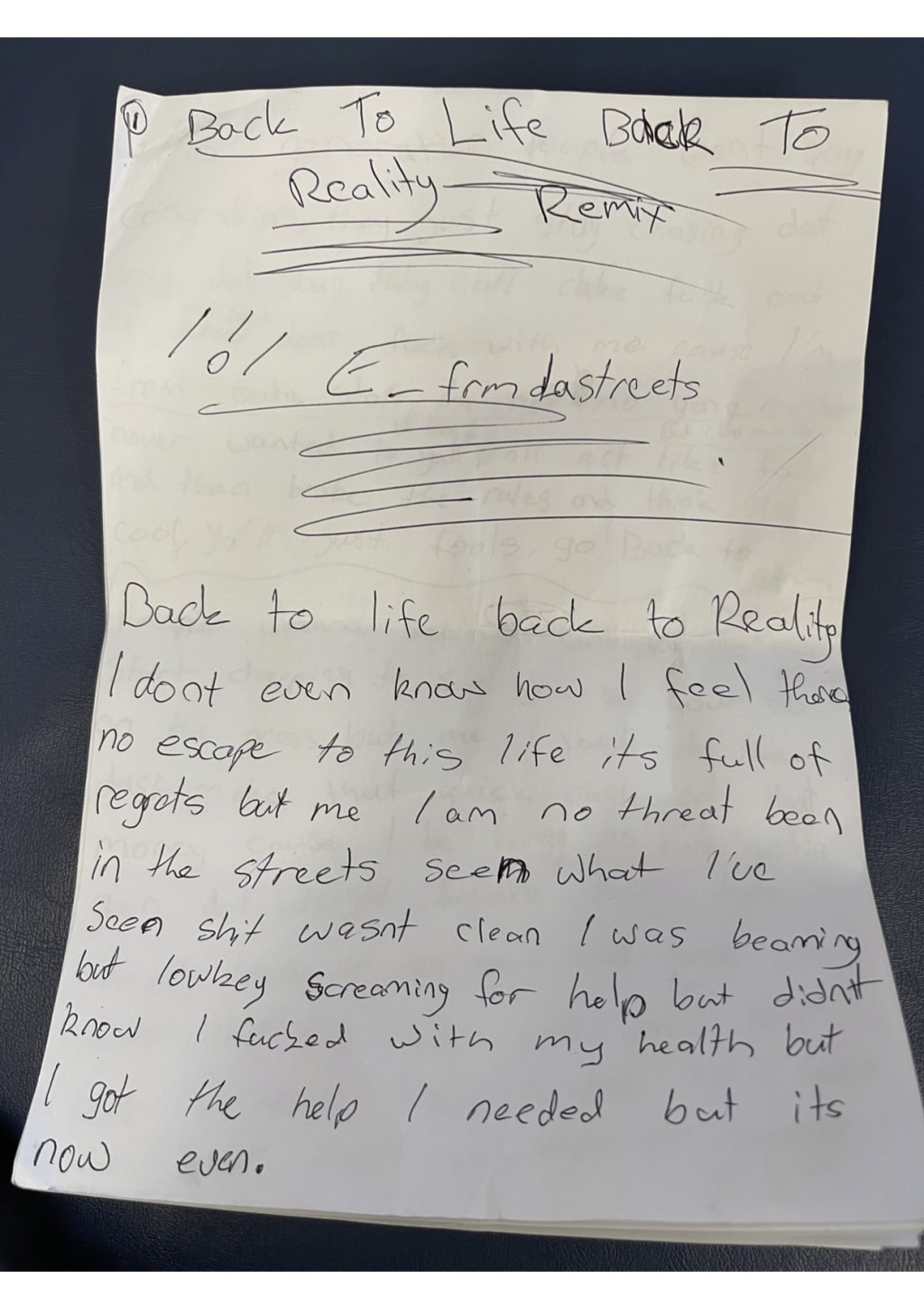 Back to life back to realilty i don't even know how i feel there is no escape to this life it's full off regrets but me i am no threat been in the streets seen what i've seen this half off the things wasn't clean i was beaming now i messed up with my health i got the help i needed but now even.
This generation people want to say congratulation, they just stay chasing that drug that bug, they call cake but that's messed up and out off my face don't mess with me becaouse i'm from out off the state. I'm not no gang memeber never wanted to be like all act like fulls and than brake the rules and think it's cool, ya'll just fools go back to school.
People want to see you unhappy so they start clapping to see you on your ass on the grass but me i just do the dash make that quick cash get that money becuase i be hungry ass hell gotta gain that weight before that shawty look at me gave that i was shook but hey i ain't gone to read that book i ready body language so i know when your cappin ain't trying start snapping.
I'm just freestyling this shit to beat on this piano you already know yo. lowkey need that seed yes indeed no i don't want to bleed but i do want to be heard everything i tell you in my raps is straight facts! E YES! i rap no cap i ain't got a strap but i play with tools yeah b*tch because i went to school trust no fool out here everyone is lowkey on gear shit had me in tears anyway's don't betray me cause i am that g rip to lil Sappe and 2Pac them legends can rap for days can't forget about Snippergang Kodak Black that guy can spit facts listen to there lyrics straight off the top that's why these people pop hiphop rap don't lack get stuck in the trap you'll be trapped.
These youngins falling for that rap like comomon you need a wife becuase once your trap ain't no way out unless you scream for that help theres people who care, people who stare but o don't care i'll tell you what i know through my music becaouse i ain't stupid i'm full of it all nothingless and nothing more stay safe in these streets.
Chorous: Back To Life Back To Realilty