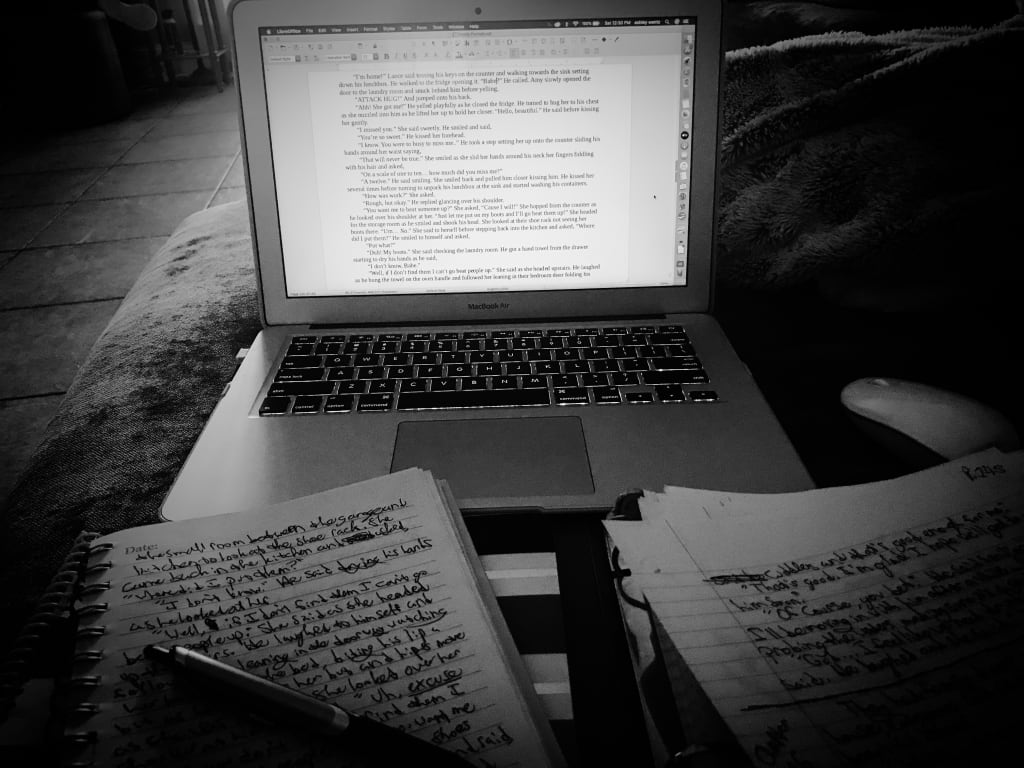 (I wrote this poem years ago when I started a "Poetry Journal". I recently found this journal and not everything is very good but I still wanted to express it being part of me even from a young age.)
You use Paint...
I use Words...
We both use Paper to Embrace our Canvased Minds...
Depth...
Power...
Anger...
Pain...
Sadness...
Happiness...
Shadows...
Light...
We use all the Same Elements,
But our Art and Passion are our Own.
You keep Yours,
I'll keep Mine.
We'll enjoy it Either Way...
Keep your Paints,
I'll gladly keep my Words...
See you in my World when you look in my Tales...
See you in Yours while I gaze at your Canvas...
art
Irish Gypsy Wife. I write, sing, dance. My family loves different books, shows, movies, video games, and music. We love life and do our best to live it to the fullest every day.
Instagram @mamapanda.13
Twitter MamaPanda.13 @AshleyWentz1