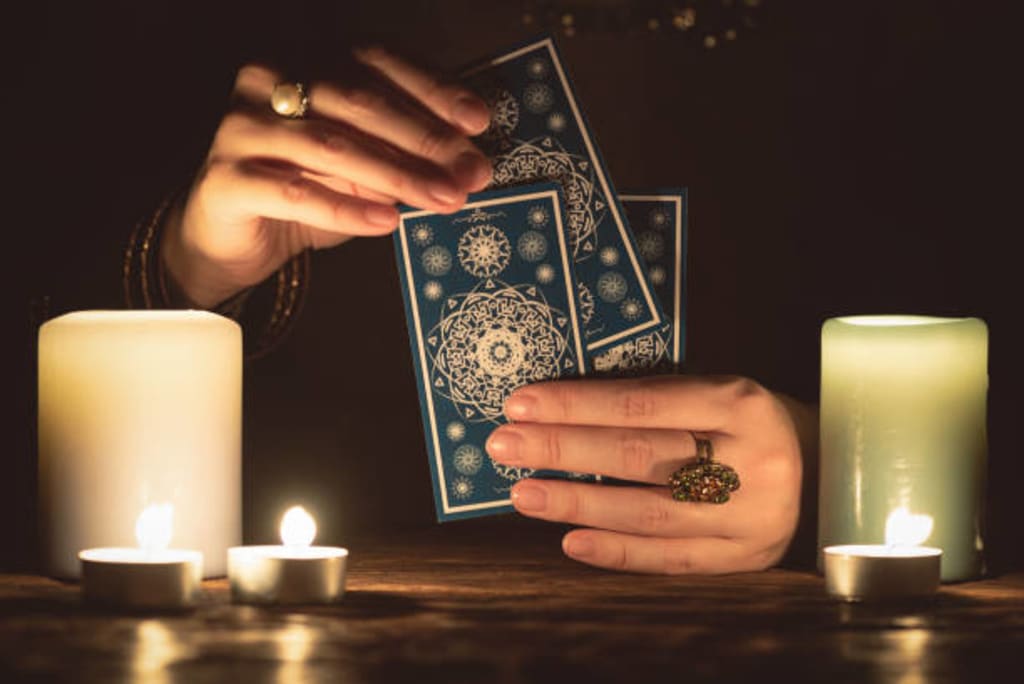 A tarot reader
In a field of wildflowers,
I sit with my inner child.
We drink invisible tea
from the eight of cups
and shuffle our deck again.
I weave a crown of flowers,
play the queen of cups
whilst my smaller existence,
becomes the sun.
We lay upon the five of cups,
to rest our weary souls.
Tucking ourselves under the four of swords.
We shuffle our experiences
and together we merge
becoming the nine of cups,
satisfied in who we've come to be.
(This one goes out to my beloved wife, a master of tarot and someone who helps heal my inner child daily)