Anticipating the Blossom Before the Bloom
An ode to writing and becoming.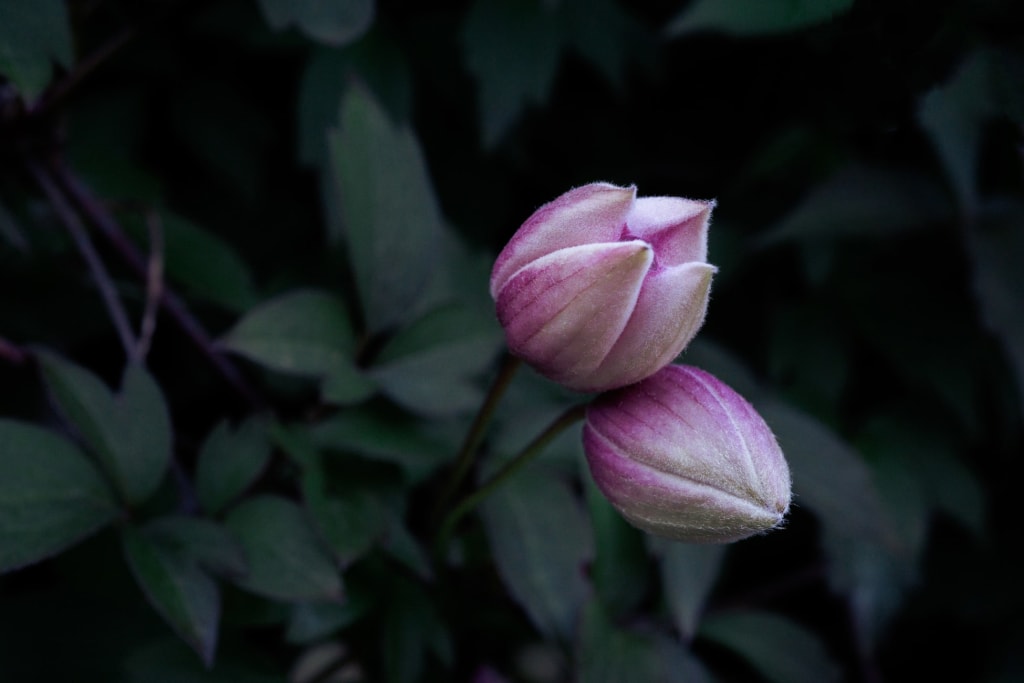 Photo by Zhen Hu via Unpslash
We become ourselves
surrounded by the words we write,
word after word,
we write ourselves into being.
.
Building words first,
then climbing up after them,
growing sentences before soul,
yet sentences rooted in the
very soil of that soul,
we write ourselves into being.
.
I climb the ladder of my words,
knowing with each step
I move farther from the person I was,
and closer to the person I am still becoming.
.
My words are a simultaneous
being and becoming.
.
The being that I am,
the becoming I have yet to know.
Why are we afraid knowing
we do not know
who we will be?
The uncertainty
makes some
want to
stop.
.
But me, I look up the ladder,
incomplete, undetermined,
until I write it into being.
I know not where it goes,
I know not who I will become,
but for all that
I anticipate the blossom
before the bloom,
and continue on.
.
Knowing who I become
is rooted in who I am,
yet craning its neck to the sun.
.
And knowing, with deep gratitude,
the sun nurtures growth
rooted in love
and wonder
that we exist at all.
.