Anorexic Love
Anchored in an Empty Ocean Heart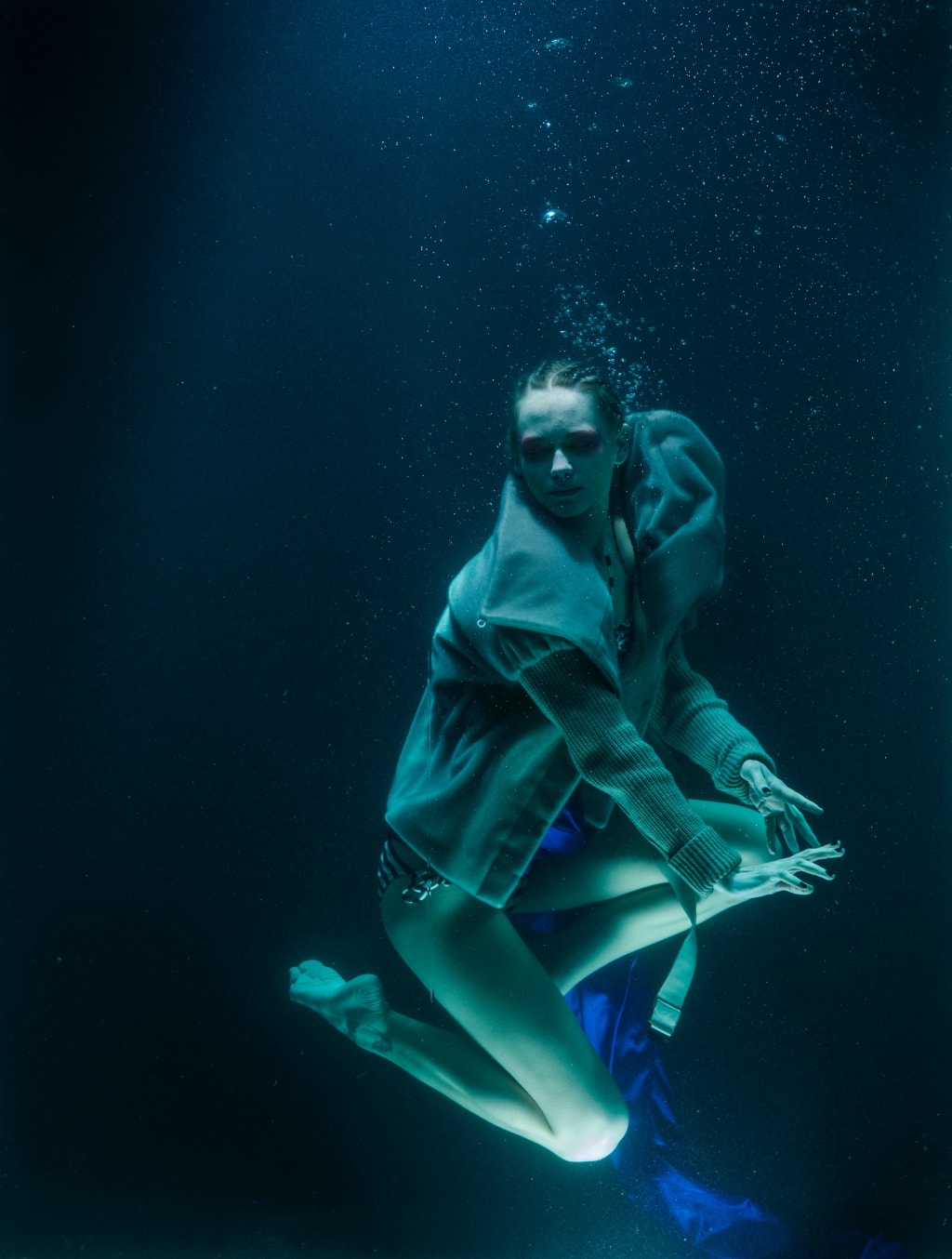 The last few bites of breakfast tasted the way guilt feels.
Dense, heavy, and unnecessary early in the morning.
I chewed and swallowed anyway,
Then gave myself a few moments to focus my gaze,
on the steam rising off of the roof of the building in front of me.
Nights by the ocean are cold,
but with the dampness, there is quiet.
During the night,
the fog rolls in like an animal finding its resting place.
Whether or not it rains,
The mornings remain chilled by the silent beast.
This September morning,
The sun is intense enough to heat and dry some of the previous night's moisture.
Small cloud formations and particles of water glisten,
spider webs illuminated by the sun,
calculated art or hunting device.
Carefully crafted words had me believing he cared.
Until silence told another story.
Like a ghost knocking things over and slamming doors.
The storm blew through while he was gone
and tore down the house I was building for him in my heart.
I was only ever fog on the surface of him, an ocean.
Slowly losing myself drop by drop absorbed.
Our love was a seed that got lost.
Drowned in dark emotions.
That day just the two of us by the river,
he stood in the water and I stared at his bare skin
The sun radiated off him
His chest was a flower opening up its petals to receive the energy of the sun
Everything else faded
All I could see was blue and green light from his ocean heart
Stunning.
But when he left me the next day and did not return
I began throwing knives,
at his bare chest in my mind.
For this I am sorry,
But lucky for you, ocean heart
knives slice through water without leaving scars.
I was the one who got hurt fighting your ghost.
I could never get through to you and It's my fault.
For letting my anchor heart down,
letting it rest at the bottom of your sea.
Without permission.
I was a toddler at the grocery store,
Throwing a tantrum because I wasn't getting my favourite cereal.
angry that you gave me just a taste
of the most delicious meal in the world.
We were both love anorexics. We both starved for, yet denied ourselves eachother.