Andromeda
An intergalactic love story.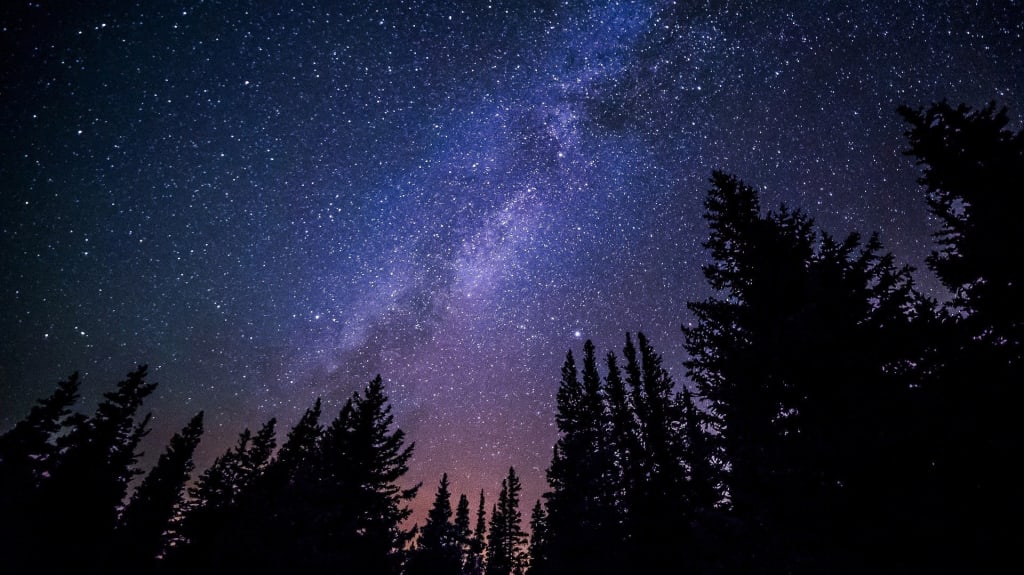 Yesterday,
the other me
reached out across the cosmos.
My galactic twin
glistened in the moonlight
as stardust settled
on her skin and hair.
In her eyes
I glimpsed supernovas,
stellar nebulae, and galaxies.
At my threshold,
my celestial sister sighed,
and from her lips
a song of the beginning
of time and space sprang forth.
She collapsed before me
and began to melt.
I, frantic to rescue
my space-faring counterpart,
knelt to cradle her in my arms.
An icy shock
traveled from my head
down to my soles
as skin touched skin,
our molecules met,
and we became one
in an ethereal embrace.