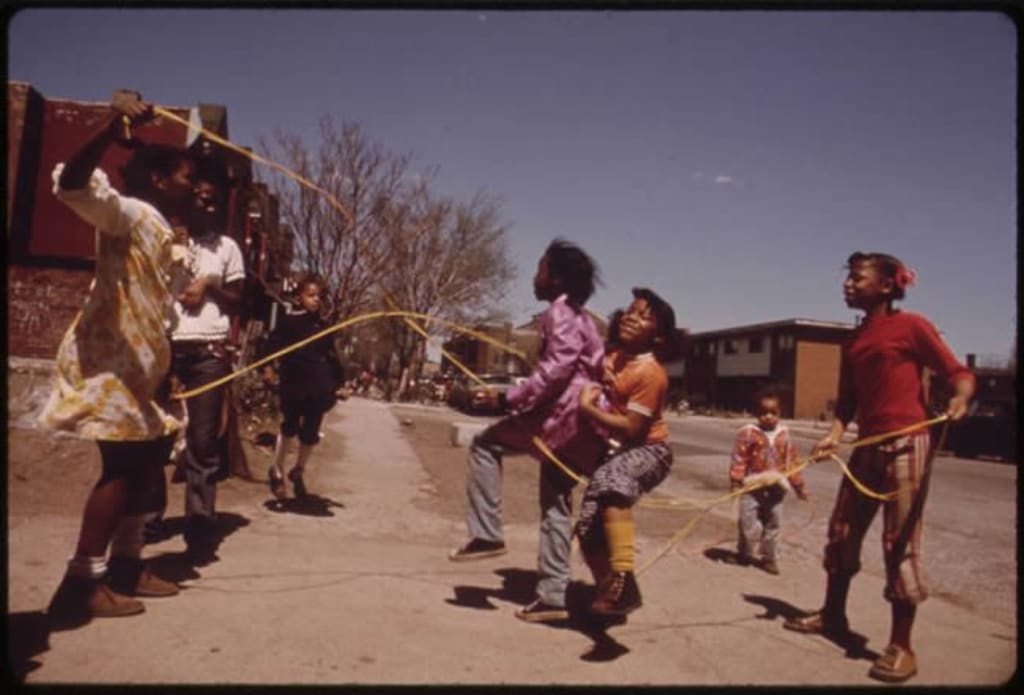 Children At Play Outside The Ida B. Wells Homes in Chicago, IL - c. 1973
Come, have a look-see of the young at play,
Their heads under caps with balls at the ends.
They climb the jungle gym, grip its cold gray
Bars, not knowing that their path in life wends
***
Now this way, then that. Absent of fathers,
They are boys with no legacy as sons,
Whose sisters are lost and orphaned daughters,
Unmoored boats that the high tide overruns.
***
See them now in their innocence affirmed,
Immersed in joy with smiles on their faces.
Witness their potential before the germ
Of self-doubt borne of brokenness erases
***
The white-hot heat of their bright beginnings,
The violet fire, loves' underpinnings.
About the Creator
Writer of nonfiction and fiction, voracious reader of great literature, fan of the horror genre. None of that pays very well, if at all, so I'm thankful for my day job as an institutional research analyst. I really love long weekends.
Reader insights
Be the first to share your insights about this piece.
Add your insights