Adrenaline
A poem about stand-up comedy.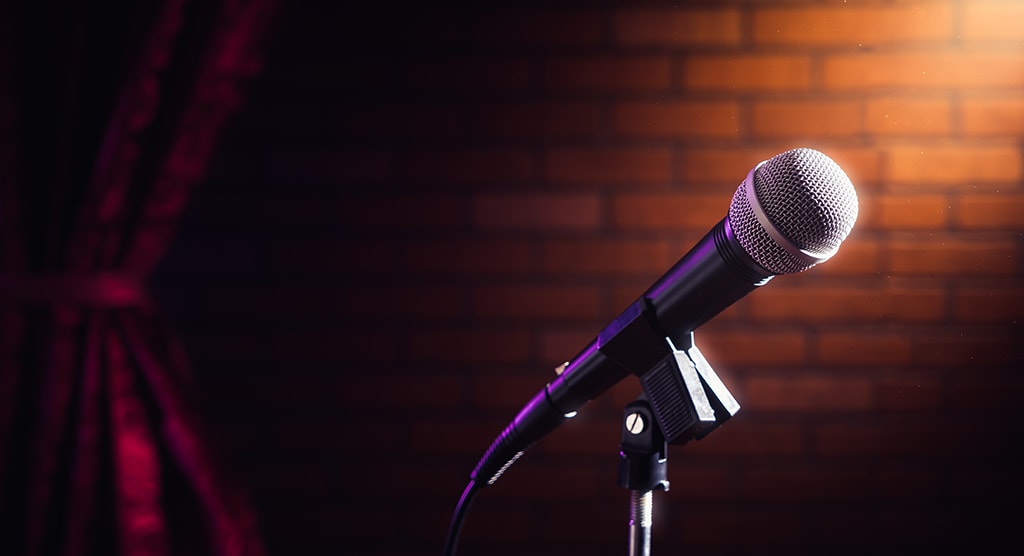 via How to Write Funny
I sit still in my chair, my heart racing faster than Usain Bolt on speed
I watch the people around me, fixed on one spot with expecting eyes
I hear my name through the pounding drum circle in my ears
I stumble towards the stage, wanting to fuse into the checkered floor with the rooks and pawns
The attention is on me, more pressure than an air bound Boeing 787
Speaking with a barren mouth through the narrow opening of chapped lips
Is this the time I go viral by shitting myself in front of five people?
They hate me, they hate me, why does everyone hate me?
Wait, someone really laughed!
They love me, they love me, why does everyone love me?
This is even worse, what if I lose the crowd?
Don't say something dumb, no they won't like that joke, why can't you just be normal?
Ah fuck it, be yourself, no one came here to see you anyway
A mob's infatuation, I can do no wrong
No orgasm can compare to the satisfaction of a laughing crowd
A syringe full of heroine could never help me live up to this feeling
I'm floating on a cloud created by the emotion of these surrounding strangers
The highest high and lowest low felt 10 minutes apart from each other
About the Creator
Stand-up comic. MMA historian. I can guarantee I'm the geekiest person you know. Men in Black 2 is the greatest movie of all time, change my mind.
Twitter: @jacobccraig
Insta: @jacomalfoy1
Reader insights
Be the first to share your insights about this piece.
Add your insights