A Silhouette in the Dark
A Poem - to my wife and best friend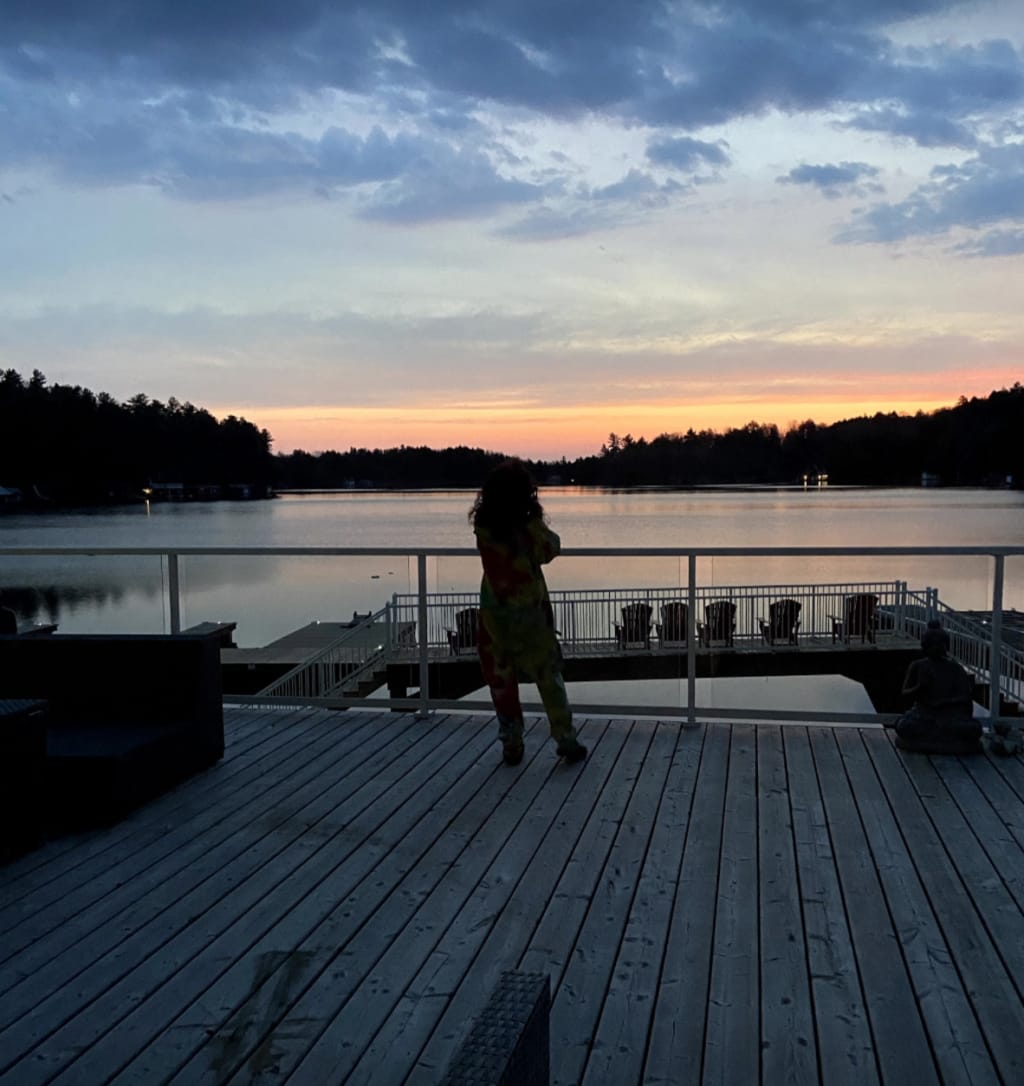 a silhouette in the dark
captures my heart;
as it wakes to see
the beauty around me;
tie dyed skies
offering the night some goodbyes;
radiating and sparkling
its as if it all just for your playing;
orange, pink, yellow and blue
nothing in the world compares with you;
a silhouette in the dark
we're connected even more from mind to heart.
Muskoka Lakes Hotel
April 2021
*** This was a poem I wrote about my wife and best friend. I was inpired to write it when I saw her on the deck overlooking the lake at sunrise. The sky was awesome and the darkness was just leaving the sky and her silhouette just seemed to captuer my attention. I snapped the picture, did some editing and the words just seemed to flow 😎 Seems like that is where the most impactful creativity springs from… raw, pure and in the moment. Hope you enjoyed it too 😉
This was take at the Muskoka Lakes Hotel in the Muskoka region of Ontario Canada overlooking Lake Rosseau in the early spring of 2021.
love poems
Author of the comedy adventure book The Ridiculous Adventures of Serbinand available on Amazon, Kindle & Audible. You can get a sneak peak at www.serbinand.com
Ambassador #rethinkFIT.
Mentor. Coach. Speaker. Strategic Connector.
Receive stories by Jeffrey Kippel in

your feed