A Poem From An Italian Kitchen
It's been a pleasure being your chef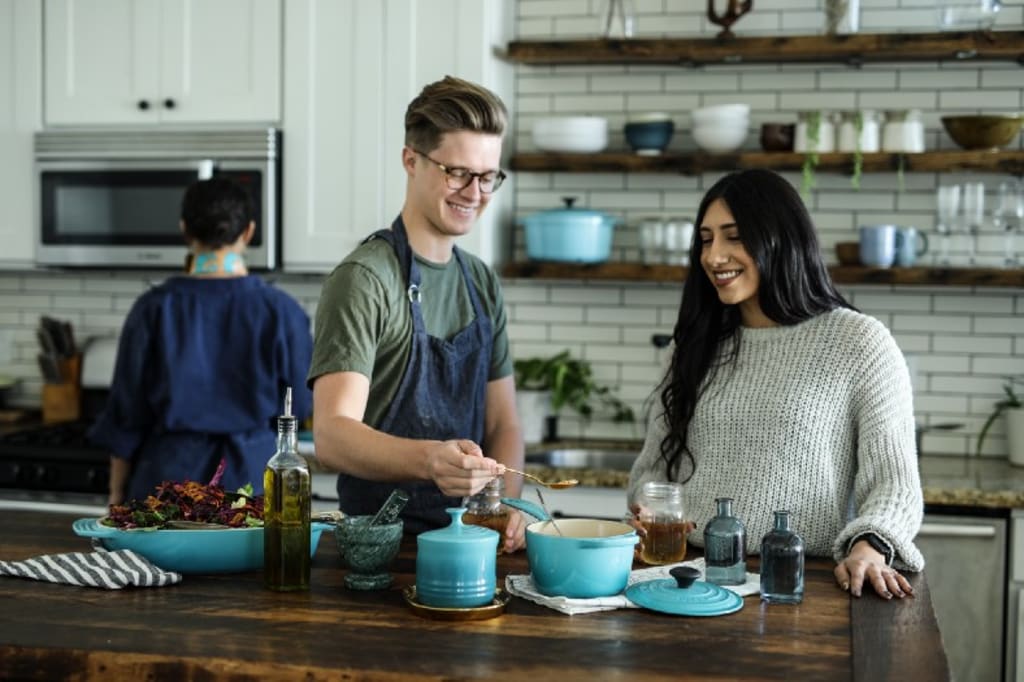 The kitchen is my happy place. Photo by Edgar Castrejon on Unsplash
The kitchen where are our meals are made,
The more I make, the memories fade.
Our dog is always at my feet,
Hoping I will drop some meat.
I sing while I cook all this food,
I'm always in a joyous mood.
I play some music, my favorite tune,
We'll all be eating dinner soon.
A second glass of wine for me,
While stirring red sauce thoroughly.
I appreciate you helping me,
We've cooked together since you were three.
So much have these lessons meant,
This bonding time has been well-spent.
My apron is a spotted mess,
I'm a sloppy chef, I must confess.
I don't mind if the kitchen's dirty,
I'll clean up after, at seven-thirty.
We catch up over spaghetti dinner,
No one will be any thinner.
I pass the cheese and garlic bread,
Compliments will soon be said.
The time I've spent, the years I've cooked,
The calories we've overlooked.
One day our five will be just two,
This family dinner, just me and you.
Our kids will eat meals that they make,
They'll have desserts that they will bake.
I hope that I have taught you well,
If you forget, just call my cell.
I'll be glad to guide you through the steps,
You'll learn again, we'll do the reps.
I hope you'll love to cook like me,
To feed your growing family.
Just remember to have some fun,
Tell your kids a silly pun.
My best memories were in the kitchen,
Even if you heard some bitchin'.
Sometimes you will burn the food,
Which will put you in a mood.
Spills and messes, you will clean,
It's all part of the cooking scene.
I've spent the best times with my kids,
Stirring pots and lifting lids.
Remember the kitchen as my happy place,
When you no longer can see my face.
The meals I've made, the laughs we've shared,
My cooking, I hope has shown I've cared.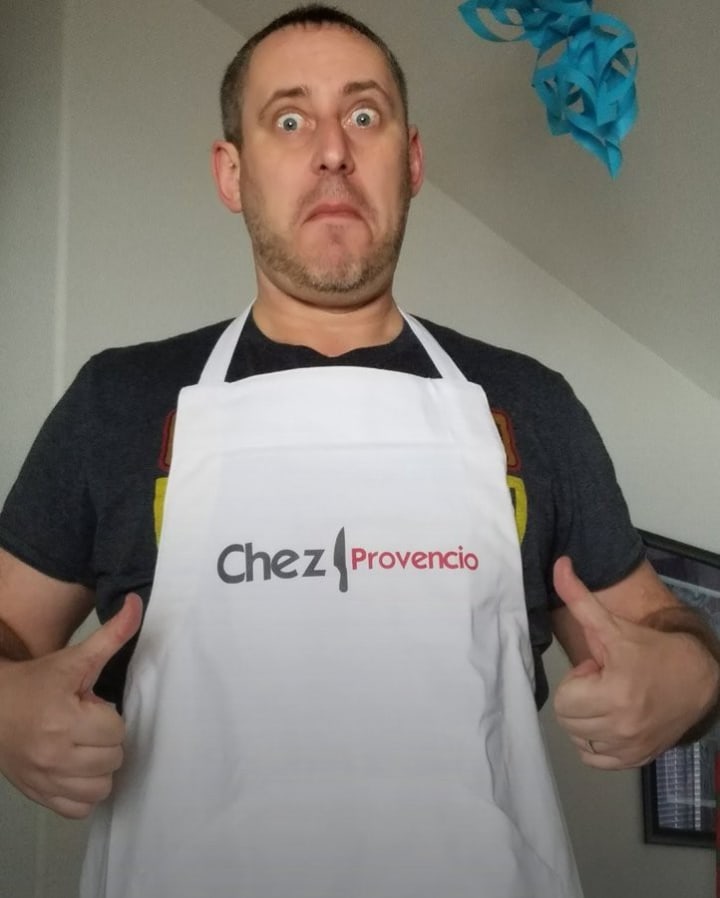 fact or fiction
About the author
Husband, father, writer, and poet. I love blogging about family, politics, relationships, humor, and writing. Buy me a coffee? https://ko-fi.com/jasonpro9
Reader insights
Be the first to share your insights about this piece.
Add your insights