A Place For You
By Shiney.Poetry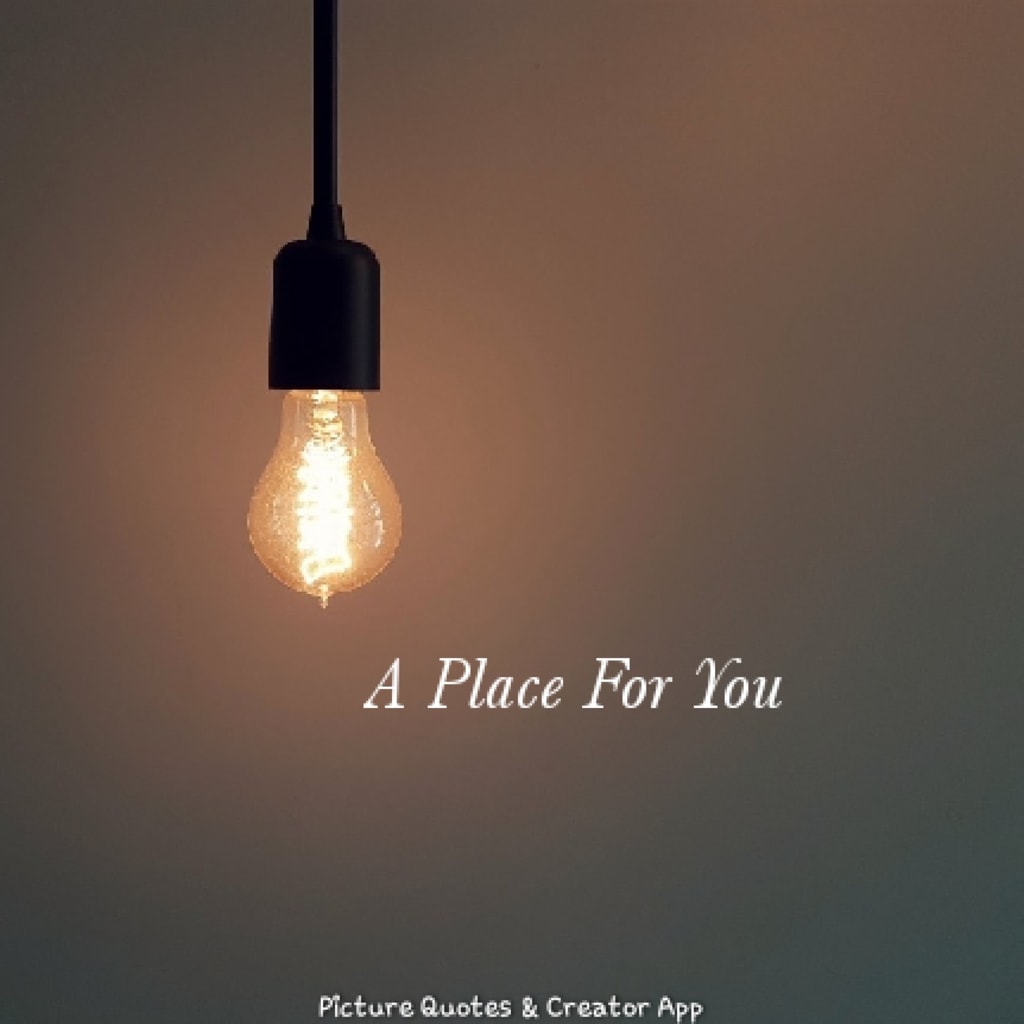 i tried to make a place for you in a little life that's bearly new only to hurt myself but whats knew when it comes to you.
i had to figure out a new normal from every hurt that you give, from every dark memory i had to work through. i had to pick up everyone's broken pieces, i had to put them back together, i had to put myself back together on my own, i had to take the broken pieces and build a home, and this is a walk i'll have to take on my own.
because i saw the truth but was too blind to see everything that was laid out before me and i made myself believe that it was my fault, that i was broken and i didn't belong when the truth is you were the one looking, longing for a place too but i can't help but to still be mad at you.
because you traded the life and the family you had for material things you wished you had because you always said you had nothing but you had us, i guess i was stupid to believe that was something.
you had no problem leaving us with nothing and leaving us alone, you haven't even seen your grandson except for pictures you see through the phone and thats a choice you make on your own because as i look at him and watch him grow, i realize he doesn't even know. he doesn't even know the pain you caused, doesn't even know if he's lost because he doesn't even know a life with you so why would he care about a life without you?
because he's not lost and he'll never be, its me who is lost in the sea when my mind is playing trickery, telling me that i will be every part of you that hurts me and that scares me because i never want my son to have to see the same pain that haunts me.
I never want to have his heart hurt by very picture he sees, i never want him to believe that he isn't good enough to be loved but as I hold him close and he hears my heartbeat and tears roll down my face i know that he'll never feel those things, he'll never have to hurt, he'll never be lost he has enough people to make sure he's never hurt, to make sure he's never broken, to make sure he's never lost.
you may never be in his life and he'll be ok because at this point i don't think the is a place for you anyway.
because
I
you