A Little Red Flower
Just A Little Red Flower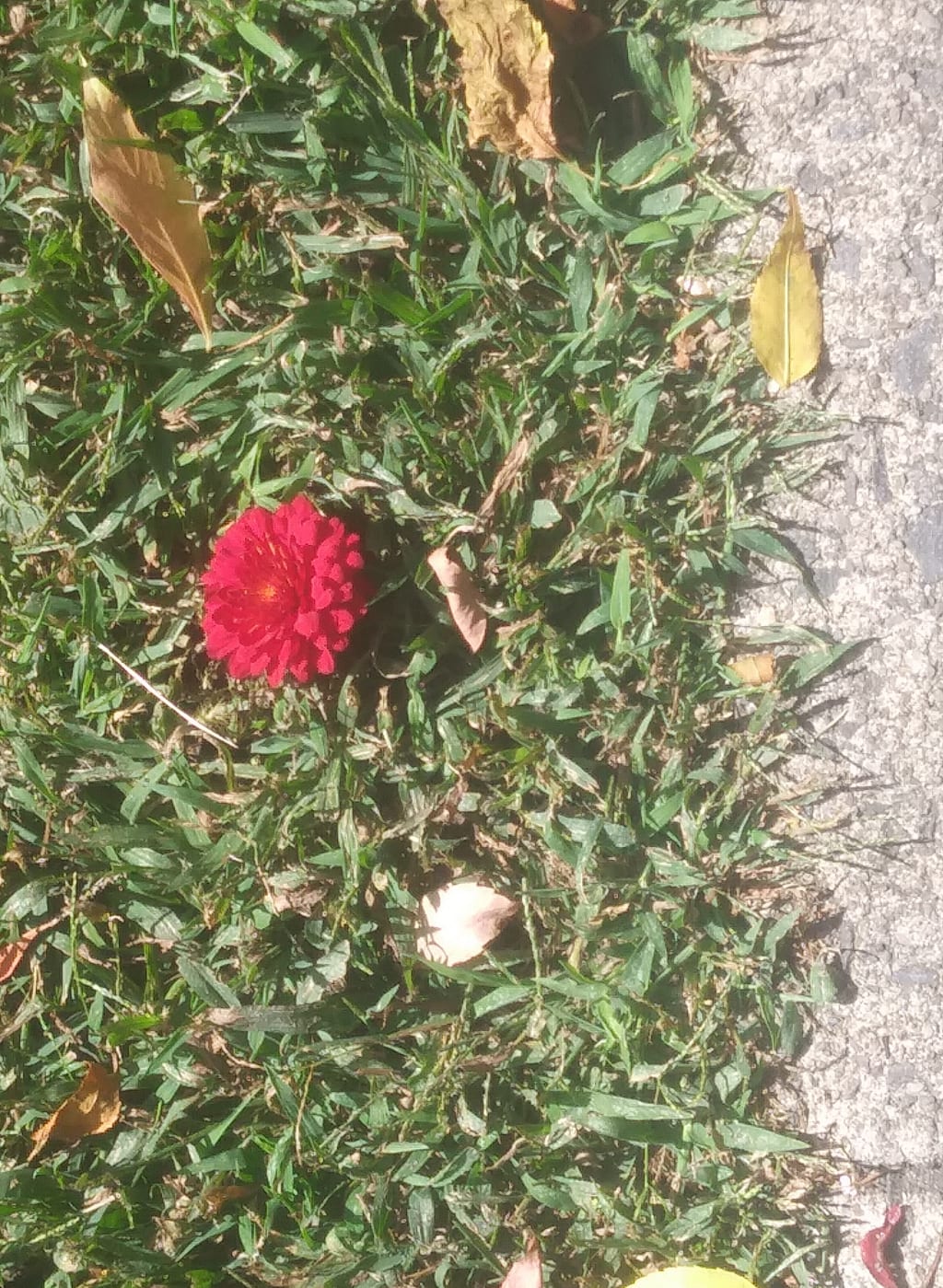 Just a little red flower
Lying on the side of the road
Just a little red flower
And I stop to stare
What does one little red flower mean?
Love? Life? Hope?
What good is love
to a woman who feels guilty
for dreading spending time
with a man who adores her
because she could never
love him quite so much
What good is life
to a woman who feels lost
and only swore off suicide
for fear of upsetting God
having come to terms
with her on mortality
many years ago?
What good is hope
to a woman who feels resigned
to the fact that she has indeed grown up
and all the dreams of her youth
are all but useless now
when her life has fallen to
disappointment and near ruin?
Why then do I fixate
on this little red flower
on the side of the road
when it's just a little red flower
that should mean nothing
for me?