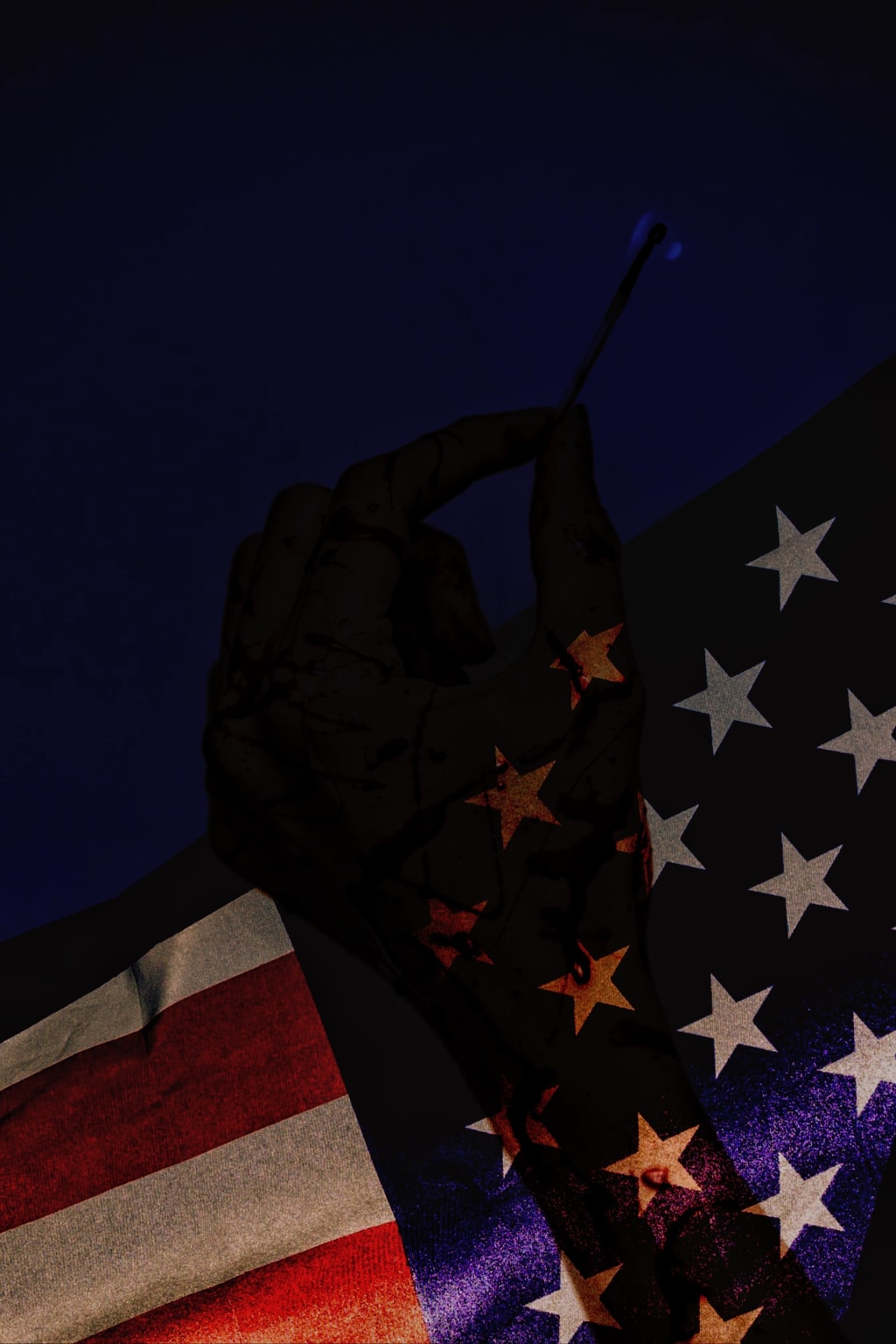 (composite of two photos by - Maan Limburg (hand), Steve Harvey (flag). Both from Unsplash.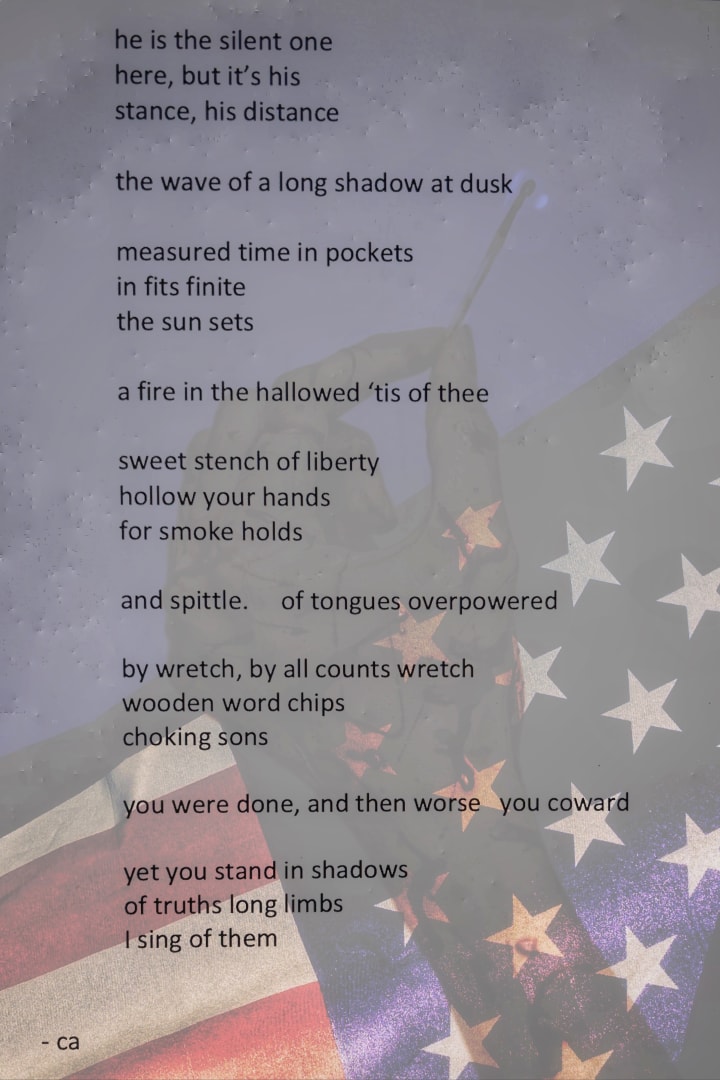 he is the silent one
here, but it's his
stance, his distance
the wave of a long shadow at dusk
measured time in pockets
in fits finite
the sun sets
a fire in the hallowed 'tis of thee
sweet stench of liberty
hollow your hands
for smoke holds
and spittle. of tongues overpowered
by wretch, by all counts wretch
wooden word chips
choking sons
you were done, and then worse you coward
yet you stand in shadows
of truths long limbs
I sing of them
- ca
About the Creator
Sound Engineer, Poet, sometimes-composer.
"Tell all the truth but tell it slant" - Emily Dickinson.
Reader insights
Be the first to share your insights about this piece.
Add your insights