You Can Make Some Pocket Change from Selling Photos from Your Phone on Shutterstock
#MakingMoneyOnline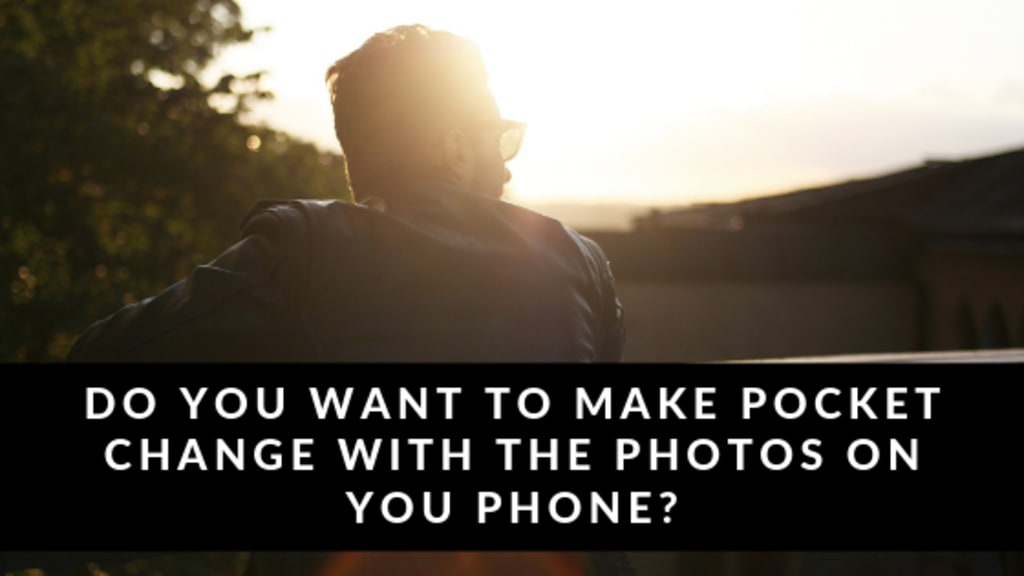 I know, it can be hard. You might even already have a job, but you still need that bit extra of pocket cash. You might be a student, and need that beer money! You might be like me, and realize getting a job in your field is a bit of a waiting game. Whatever the reason; you are not alone, we could all use that extra bit of cash.
The photos on your phone are amazing!
Cell phones have amazing cameras on them these days, the quality is much better than it was only a few years ago. The quality on most phones is even good enough to sell as stock photos... and I bet you have been taking a lot of photos of flowers recently. Why not sell them?
How does it work?
First, you make an account on Shutter-stock.
Second, you upload as many photos as possible onto your account.
Third, tag your photos with a lot of tags (so people can find your photos).
Fourth, wait a day or two for your photos to get approved.
Fifth, wait a bit for people to start buying your photos.
Sixth, once you've made $35, you can get your earnings put directly in your bank account!
Seventh, buy yourself something nice! ... or buy something nice for your pet dog.
Everyone could use that little bit of extra cash!
An extra $35 does sound nice, I wouldn't say no to that... and that is the exact amount that you get from shutter-stock. You actually can't take out any of your earnings until you have earned at least $35, but don't let that stop you. I usually earn about $35 a month now that I have been selling stock photos for a while now. The key is to keep uploading photos!
Think of all the things you can do with an extra $35:
Beer Money
Dog treats for your Dog
A new video game
A new shirt
Scratch Ticket Money
Flowers for your Sweetie
Candy
Affordable girls night out
That entry fee for that photo contest
Put into your savings
Pay off that bit of money you owe
Makeup
Tips for Selling Photos
White Background
Take your photo in both "Landscape" and "Portrait"
If you take photos of people you need them to sign a form first.
Or, just hide their face; that works too.
Submit more. The more photos you have, the more likely you are to get noticed.
Avoid uploading blurry photos, shutter-stock can be a bit picky sometimes.
Are you Canadian?
If you live in Canada then you get around $45 since the $35 is in American currency. So, that's a bonus!
Are you ready to give it a try?
Just click the link below to get started!

Thank you for reading my list! I certainly hope you enjoyed it. If you want to read more about me, just scroll down a bit for some bonus content! If you want to send me a message, my contact info is just below too!
Want more from Nancy?

I started blogging about a year ago, and I promise you that my work has improved significantly since then. I've taken online classes about writing, and I am doing my best to stay away from clickbait tactics. It would be really awesome if you'd join the adventure, and maybe even help me think of what to write about next. If you would like to submit some feedback or ideas, you can always tweet me.
Don't forget the importance of photo collaboration. Especially if your model isn't getting paid. Which is possible, all you have to do is agree to mutual portfolio work. Don't forget that you need your model to sign the shutter stock photo release.
Want to earn even more? Learn some simple photography tips and tricks to get that bestseller photo! Remember, the same photo can be bought several different times, so you only really need that one perfect photo to make the difference in your pocket.