What Lights Are Used for Photography?
The industry surrounding photography lighting is constantly on the rise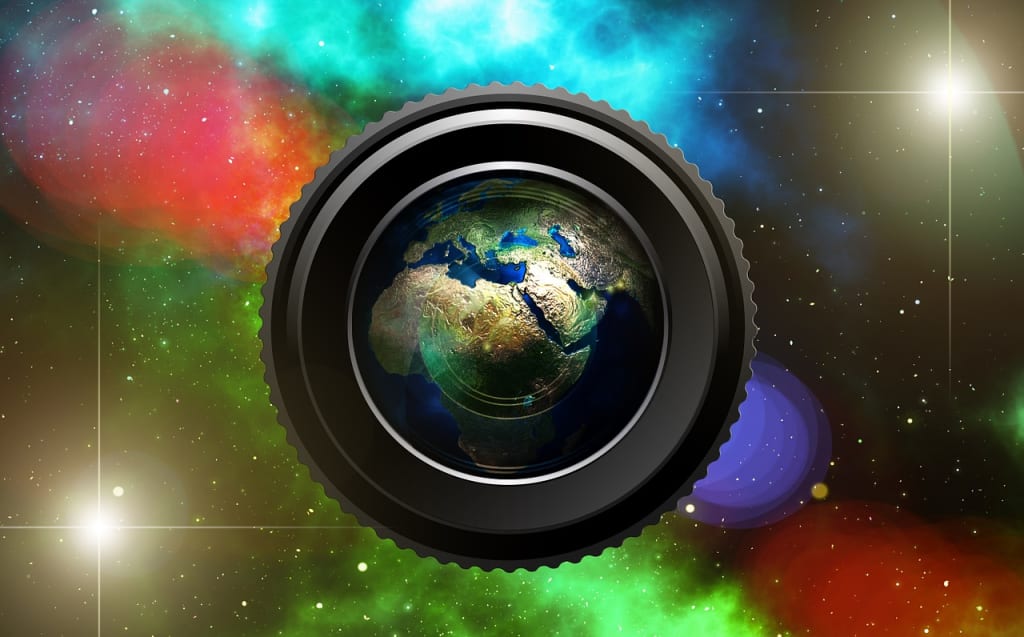 Lighting is one of the most important aspects of photography, as it can alter the mood, quality of the photos, environment and much more. Because of this, the industry surrounding photography lighting is constantly on the rise, especially with the ever-increasing developments in technology.
Currently, there is a broad spectrum of lighting on the market that can be utilised by photographers. In this article, we'll explore 6 examples of lights that are commonly used for photography purposes.
Studio Lamps
Studio lamps, or halogen lamps, are frequently used in the TV & film industry as well as for concerts and stage productions. They are very powerful, with many studio lamp bulbs ranging between 20W and 1000W, and with some exceeding this. Because they can vary on such a large scale, studio lamps are ideal for big and small scale projects, whether they're looking to light a small room or a large concert hall.
Daylight Lamps
These bulbs are designed to create a bright and natural environment that mimics daylight and allows photographers to shoot 24/7, 365 days a year. These halogen bulbs give off a "white light" that is similar to natural daylight, in comparison to the common "blue light" emitted from many bulbs. Daylight lamps are designed in three ranges: warm light, cool light and daylight, all of which can mirror different times of the day.
Space Light Lamps
Space light lamps are designed to illuminate large areas by evenly emitting light and removing any dark spots. They are ideal for photographers and videographers who are looking for soft overhead lighting or to mimic skylight. Space light lamps can be used for both interior and exterior setups, and many are developed with light controls. These controls allow the user to dim or brighten the light, depending on the set requirements.
Blonde Lamps
Not unlike space light lamps, blonde lamps have the ability to illuminate large areas evenly, but with a higher wattage. Blonde lamps often range between 1000W and 2000W and excel in creating a floodlight effect. Their name refers to their use, perfect for emitting a continuous yellow studio light across a substantial area. Blonde lamps are larger and more powerful versions of redheads, both of which have the same uses.
A1 Class Projector Lamps
A1 class projector lamps come in a variety of different shapes but are mainly used as overhead projectors and for stage and disco lighting. Whilst these lights can be found in many types of older projectors, they are commonly used by modern-day DJ's and theatres. A1 class projector bulbs are lower in wattage than other kinds of photography lighting but are still powerful enough to illuminate a reasonable area.
Flash Modelling Lamps
While many photographers use flash photography for modelling shoots, it can be difficult to determine exactly how these photos will turn out. This is where flash modelling lamps come in. Flash modelling lamps provide a continuous source of light that mimic the same brightness as a flash, allowing photographers to visualise how the setting will look before they take a photo. Focus issues can also be resolved through the use of a flash modelling lamp.
These are just a few examples of the many lights utilised by photographers, videographers, theatre productions and much more. They can mimic natural light, illuminate large areas, improve focus and emit a certain shade of light to name just a few. If you are looking for ways to develop your photography skills, you should consider investing in and trialling out a few kinds of common photography lamps. Purchase these bulbs online or in-store and start enhancing your set today.
art
I am an SEO specialist and committed professional who has the ability to run remarkably successful digital marketing campaigns in the most competitive sectors, using a unique blend of technical and creative expertise.