Toulouse, France (Part 1)
A Travelogue of My Birth City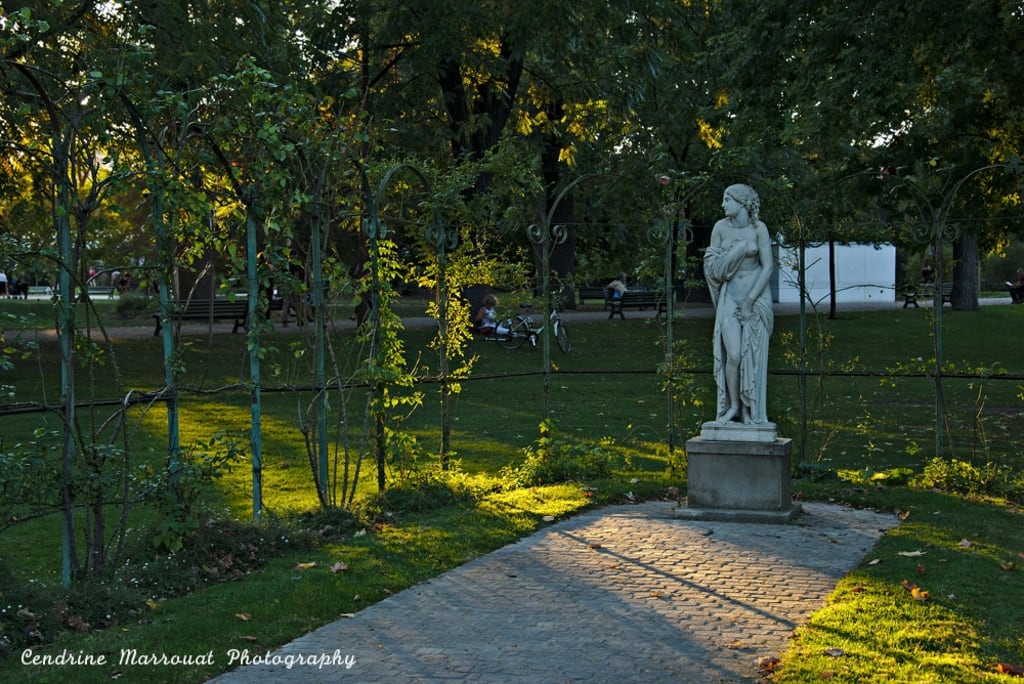 A view of Jardin des plantes, Toulouse, France - Photo credit: Cendrine Marrouat
For those who don't know me, I was born and raised in Toulouse, France. I left the city in 2003 and moved to Winnipeg, Canada.
Before my last trip to Toulouse in 2016, I used to go back every 12 to 18 months. Unfortunately, many members of my family have passed away over the years, and only a couple of my relatives still live there.
Of course, the pandemic has made travelling very challenging. And I am no longer in my 20s. Flying to France is exhausting (and expensive)! I spend an average of 15 to 17 hours in planes and airports, then lose seven hours instantly. It usually takes me a minimum of two or three days to recover from the lack of sleep. The change of atmosphere is also another challenge for me. Winnipeggers are quiet and friendly. I love Toulouse, but the hustle and bustle of the city requires some getting used to. Further, French people can be quite nosy and in your face...
During my visits to Toulouse, I always take tons of photos, especially of the old area, which boasts amazing architecture! I would like to share some of them with you. Welcome to part 1 of my travelogue.
When the series is over, I'm pretty sure you'll want to visit my birth city!
A Little Bit of History
Toulouse has been inhabited since the 8th century B.C. The original settlers lived in the hills overlooking the Garonne, a few kilometres south of today's city center. The site was also conveniently located between the Pyrénées, the Mediterranean and the Atlantic, which helped make it a major trading center.
Toulouse's first name was Tolosa. Julius Caesar also called it Tolosates. Overall, though, the name has not changed much over the centuries.
According to Wikipedia, the city "was one of the wealthiest and most important cities in Gaul during the pre-Roman era. Gold and silver mines were nearby, and offerings to its shrines and temples accumulated wealth in the city."
Place Saint-Etienne
Le Griffoul Fountain in Place Saint-Etienne, Toulouse, France:
Same photo in black and white:
Place St Etienne is one the most beautiful squares in Toulouse. It boasts the oldest fountain in the city and the Saint-Etienne Cathedral, a stunning Gothic church that was built over five centuries.
It is also surrounded with antique dealer shops and quaint restaurants and cafés. On Saturdays, there is a second-hand book market.
Rue Fermat
Jardin des Plantes
One of my favorite photos:
The Jardin des Plantes is a public park and botanical garden located in the old area of the city. It is part of a network of three public gardens that can be accessed via metal footbridges.
The garden is bordered by the Medical school, the 16th-century Natural history museum, the Daniel-Sorano theatre, and the Saint-Exupère church.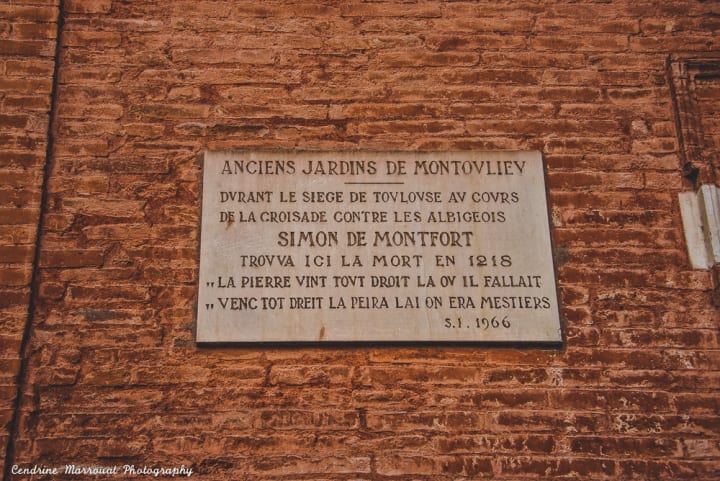 Translation of the above sign: "Former Montoulieu Gardens - Simon de Montfort met his end here in 1218 during the Siege of Toulouse, in the course of the Albigensian Crusade. 'The stone hit just where it was needed' (followed by the original Occitan)".
The plaque can be found outside Théâtre Sorano.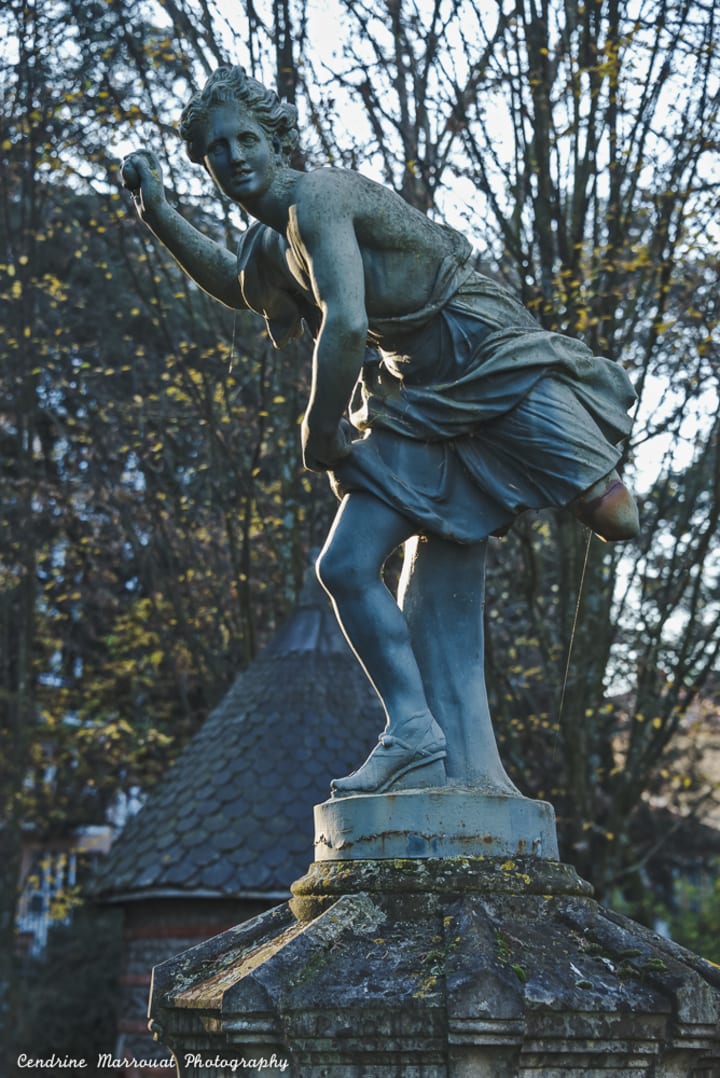 Statue of Hippomène by Guillaume Coustou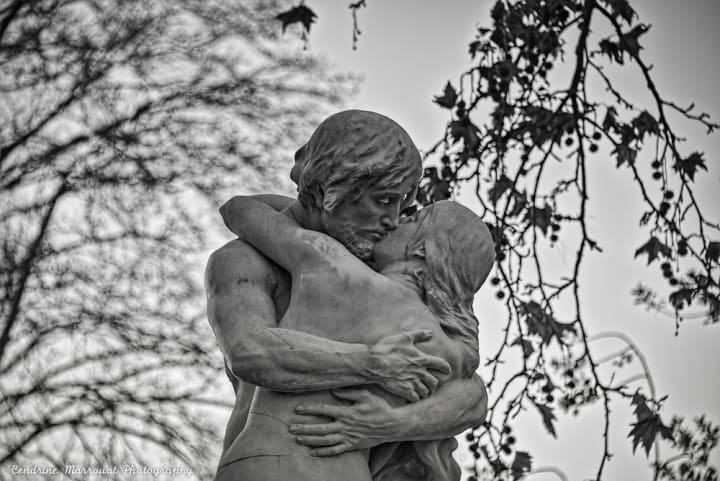 Le Retour (The Return) by Auguste Seysses.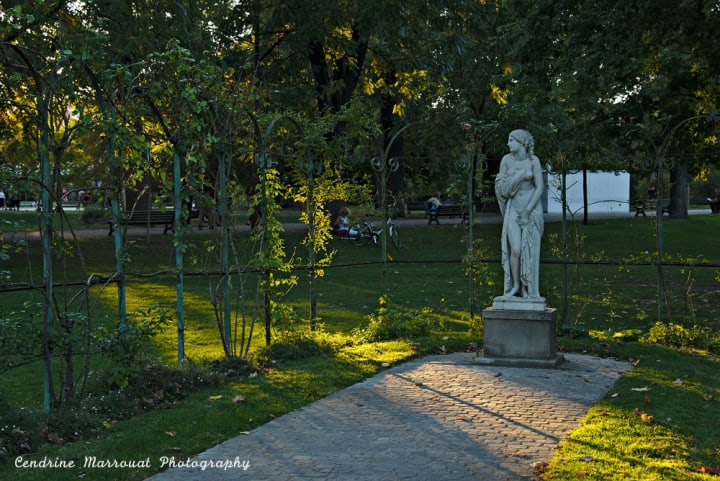 Le Printemps ou Chloris caressée par Zéphir (Spring or Chloris Caressed by Zephyr) by James Pradier
See you soon for part 2 of my travelogue!
NB: If you wish to use any of my photos, please contact me for permission at [email protected]
That's it for now!
Thank you for reading! Did you enjoy this post? Please heart it and share it on Twitter and Facebook. I also love comments, so say hi on Twitter! I'm @haiku_shack.
Interested in supporting my work? You can make a small donation by clicking the "Send tip" button below or purchase one of my books.
Don't forget to subscribe to my newsletter to receive all my posts directly in your inbox.
Click below to access and read more of my stories on Vocal:
art
Artist⎜Multi-genre Author⎜Co-founder of Auroras & Blossoms / PoArtMo⎜Founder of the PoArtMo Collective⎜(Co-)creator: flashku / kindku / pareiku / reminigram / sixku / vardhaku
Website: https://www.cendrinemedia.com