Leveling-Up your Photos in Procreate
An Artist's Letter to Photographers: Retouching Photos in an Art Program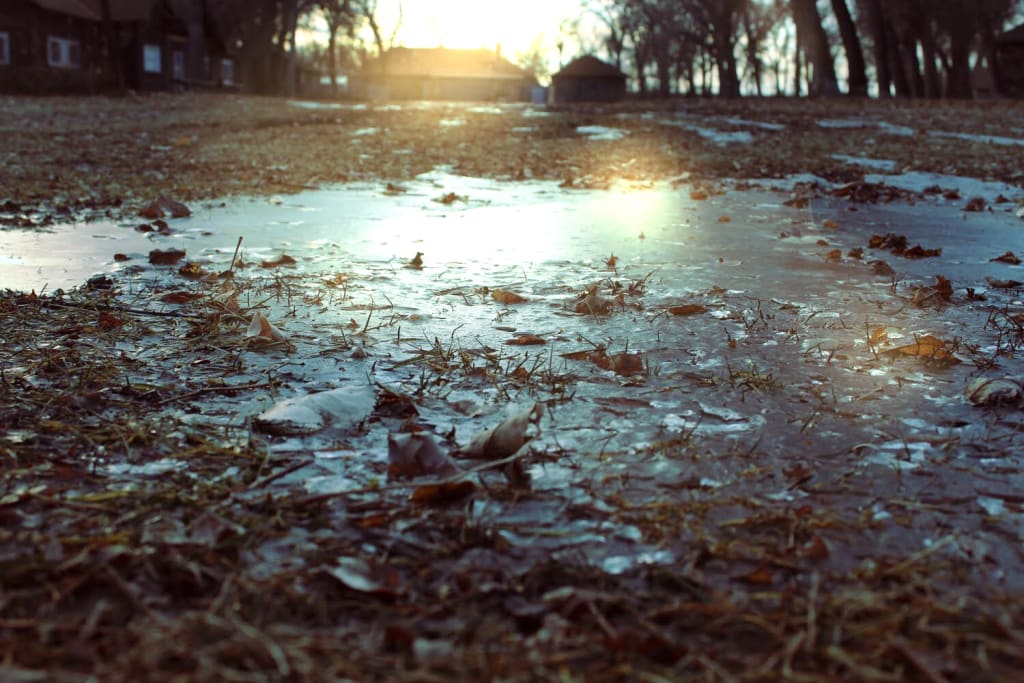 Photographers. Dear, brilliant, insanely creative photographers. You! Yes, you. I write this letter with all the love and admiration in my silly little artist soul. From the bottom of my heart...
Work smarter, not harder!
I beg you. It simultaneously pains me and inspires me to see you pick yourself up by your bootstraps and stay on location shooting until your fingers ache and sweat drips into your eyes. The dedication is unbelievable, but those things are your moneymakers! You need to give yourself a break.
Before you start wagging your finger and correcting me through your screen— I know! As an artist, I've felt what it's like to have a vision, and I know what it's like to be unwilling to settle for less than your best. You have high standards, and you refuse to compromise.
But you don't have to do everything on-location.
...Yeah. I know about editing things in post. That's how I get great colors, contrast, etc.
So... what's the point of this article? Well, let me show you a different world of editing— where colors and contrast are the least of it all. Let me introduce you to a lovely little app called Procreate.

I've always been against using paid art apps in the spirit of saving every penny possible when it comes to learning and improving in my artistry. But after extensive research spanned among weeks, I finally decided to take a chance. I scoured Ebay for a cheap refurbished iPad Pro, an apple pencil, and dished out the $10 lifetime purchase for the app that would soon become my go-to art program.
I could talk about this as an asset for the artist studio for days— but instead, I want to extend my artist knowledge in making art in this program to photographers of all stages to make the case on how it could benefit their practice.
Adding What's Missing
You know the feeling when you're minutes too late for the perfect Golden-Hour shot... that soul-crushing if only that leaves you with a photo that you're alright with but you know could be better.
Lens Flare Effect
If what you're after was that gorgeous lens-flare, don't let your hopes die just yet— I've created artificial lens-flare with Procreate.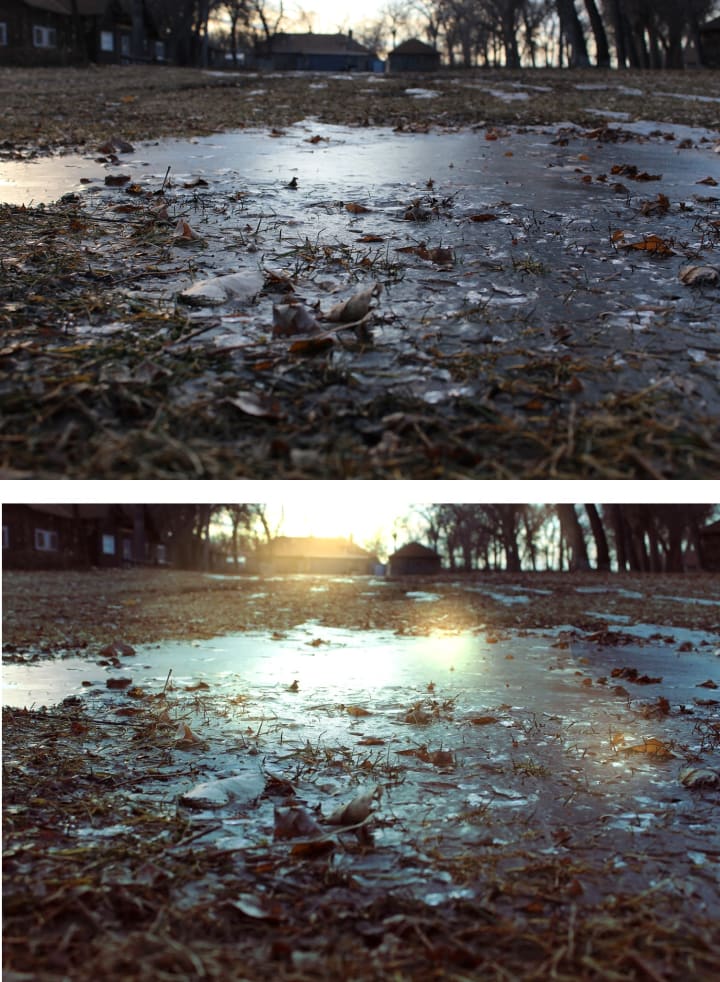 Hold on to your hats, because... this is actually really simple.
Open your photo as a art piece in Procreate and create another layer at the top right of the screen. This is where you'll put the lens-flare. While you're at it, select a nice golden yellow to be the base color, and choose a non-textured brush that'll give you a nice circle.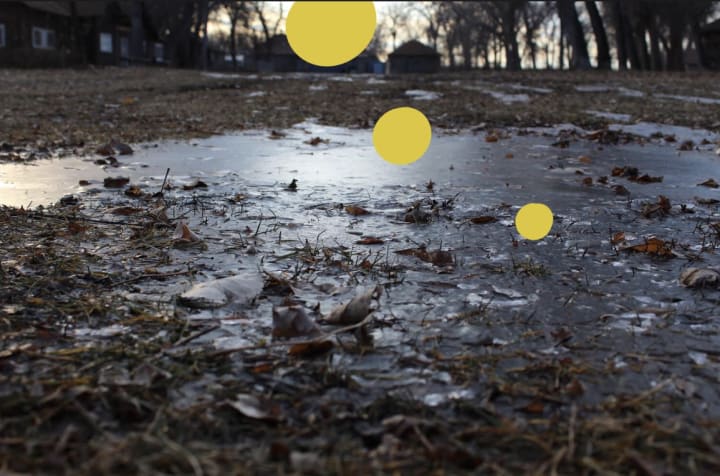 You're going to want to make a few fat dots where you'd want your lens-flares to be. They're going to look weird and you're going to doubt my sanity, but hold on...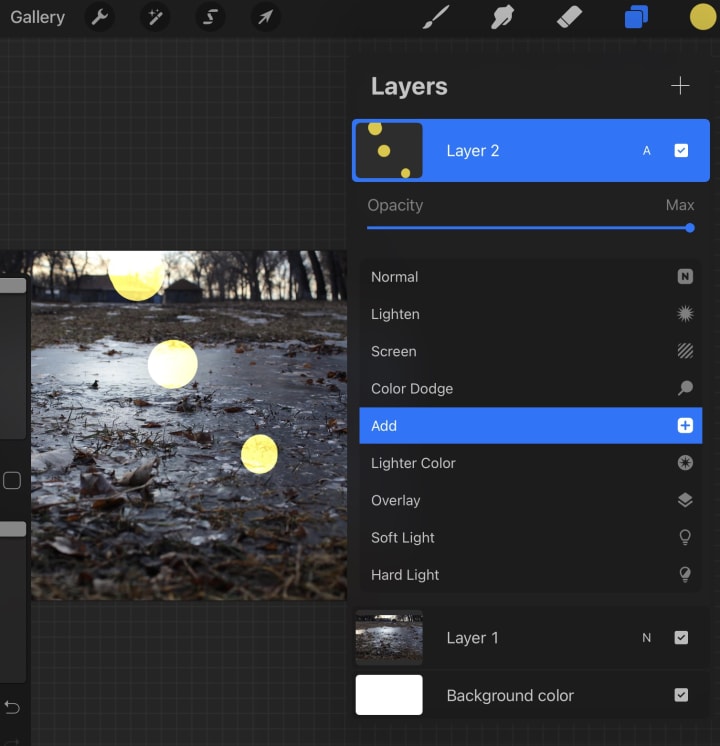 In the layer modes (which you'll see when you click the little "N" on your layer) there will be a setting called "Add". This is the one you want. It will make your yellow dots act more like light than opaque paint over your photo.
And now the magic happens. In the upper left, with the icon of— you guessed it— the magic wand, you'll find all sorts of adjustments you can do to your lens-flare layer.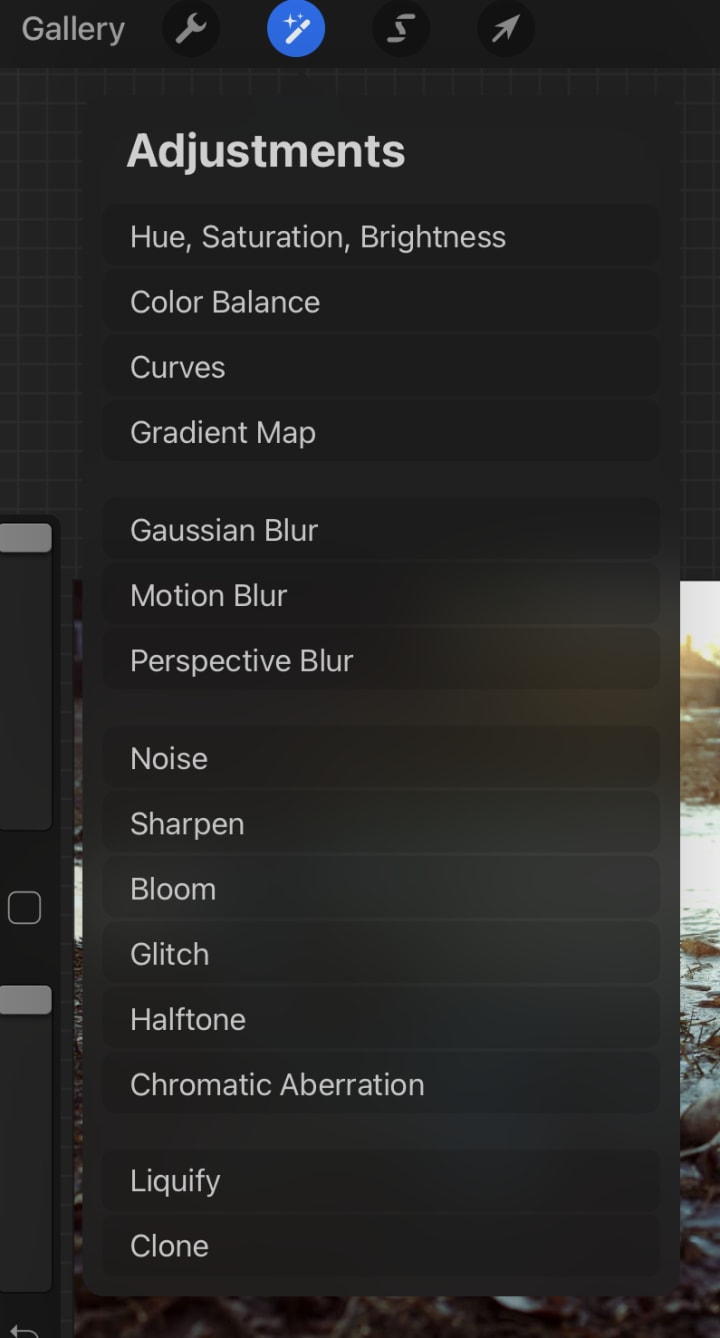 What we want to choose is Gaussian Blur— you'll add a slight blur around the edges of the circle. Next, Motion Blur, to cause the flare to slightly spread apart as it does in life. And finally, lowering the opacity of the layer to make it a more natural-looking flare rather than a blown-out over-exposed light spill.
And Voila! Your lens-flared masterpiece, and you didn't even have to make Golden-Hour.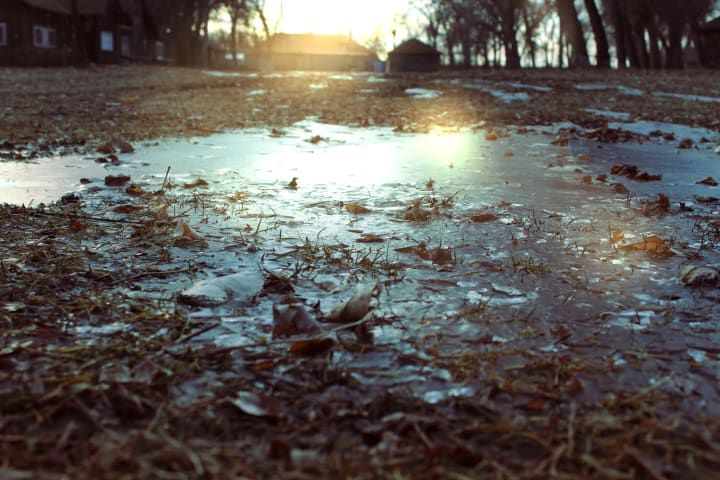 Transforming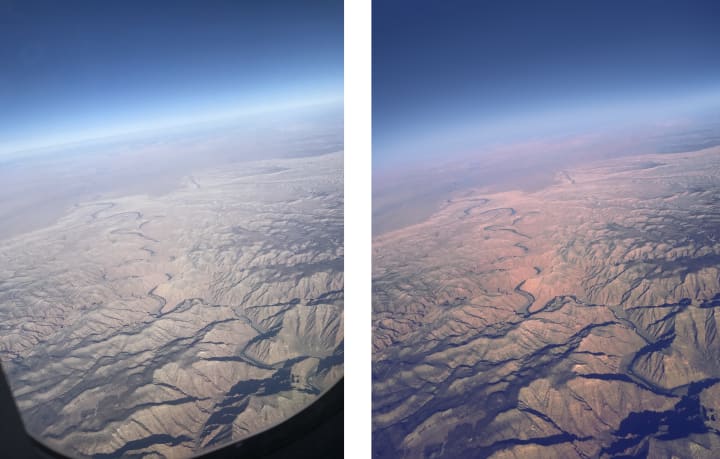 If you're familiar with editing photos in a more in-depth way than just color-grading, you'll know how transforming works— but you'll be pleased to know that Procreate has it too. If you've been saving up for Photoshop to edit your photos like this, stop right there and see the even simpler process that took me less than 3 minutes.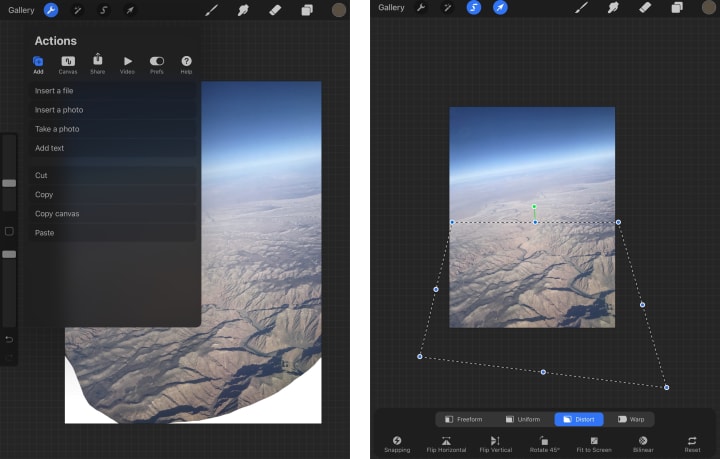 Bam! Selected and cut the window rim, and then used the transform tool to distort the rest of the mountains to fit the newly-white space. A little color-editing, and...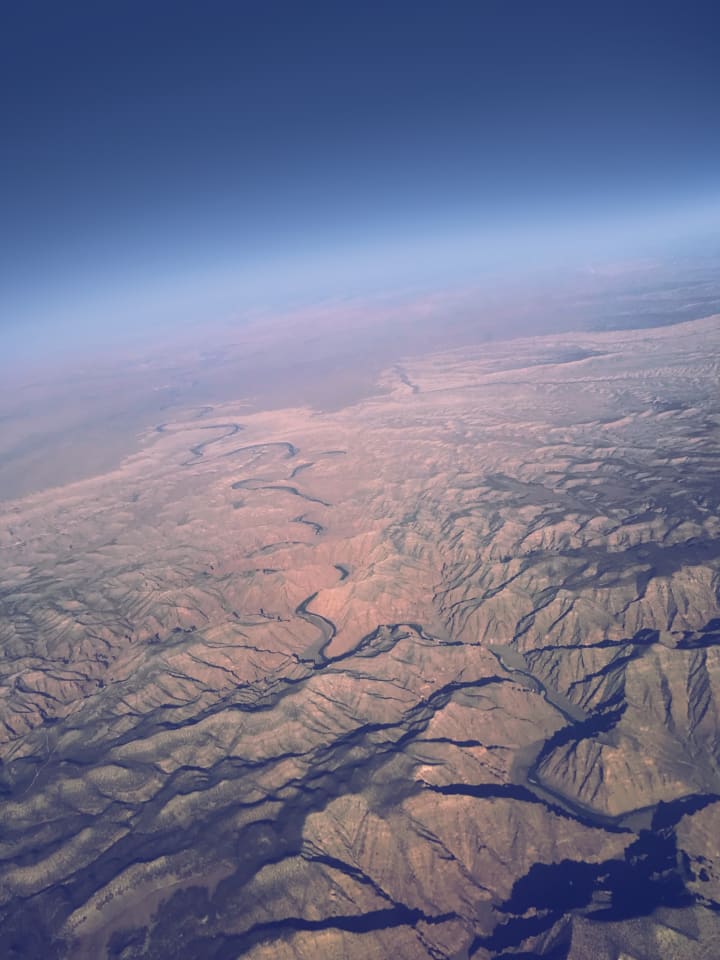 This just doesn't seem real, does it? But I'm not even done.
Adjusting What's There
Focus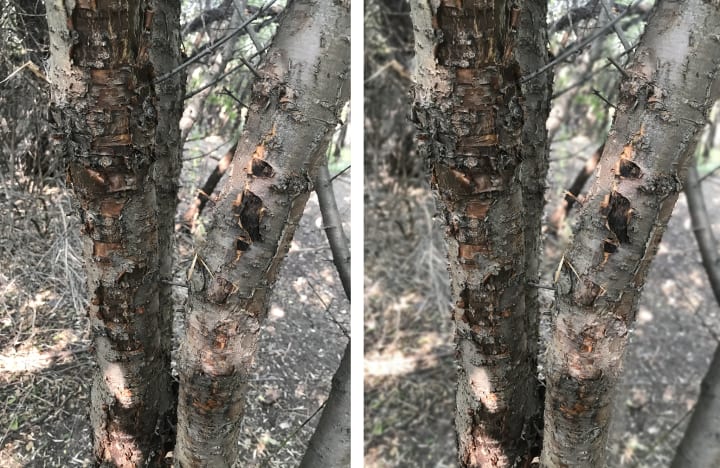 Instantly make your focal point stand out with a simple Selection,

...paired with a Gaussian Blur of the background. I haven't even color-graded, but it's already a wildly more appealing image just from a little adjusting.
But I've saved the best for last.
Painting Over Unwanted Details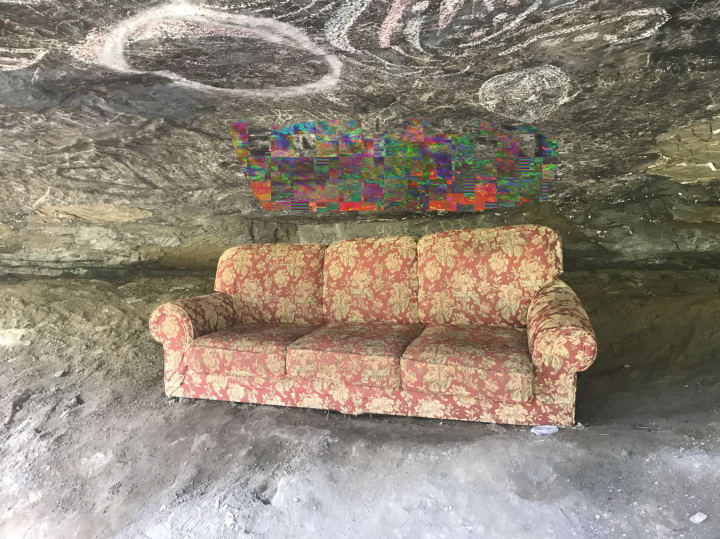 On a hike, I found this surreal scene of a couch in a cave; but it was ruined by crass graffiti directly above it. I've used an interesting feature, the Glitch, to censor it for you as an example rather than showing the word, but I wanted the graffiti to disappear. Lucky for me, I had Procreate's extensive brush library to help me.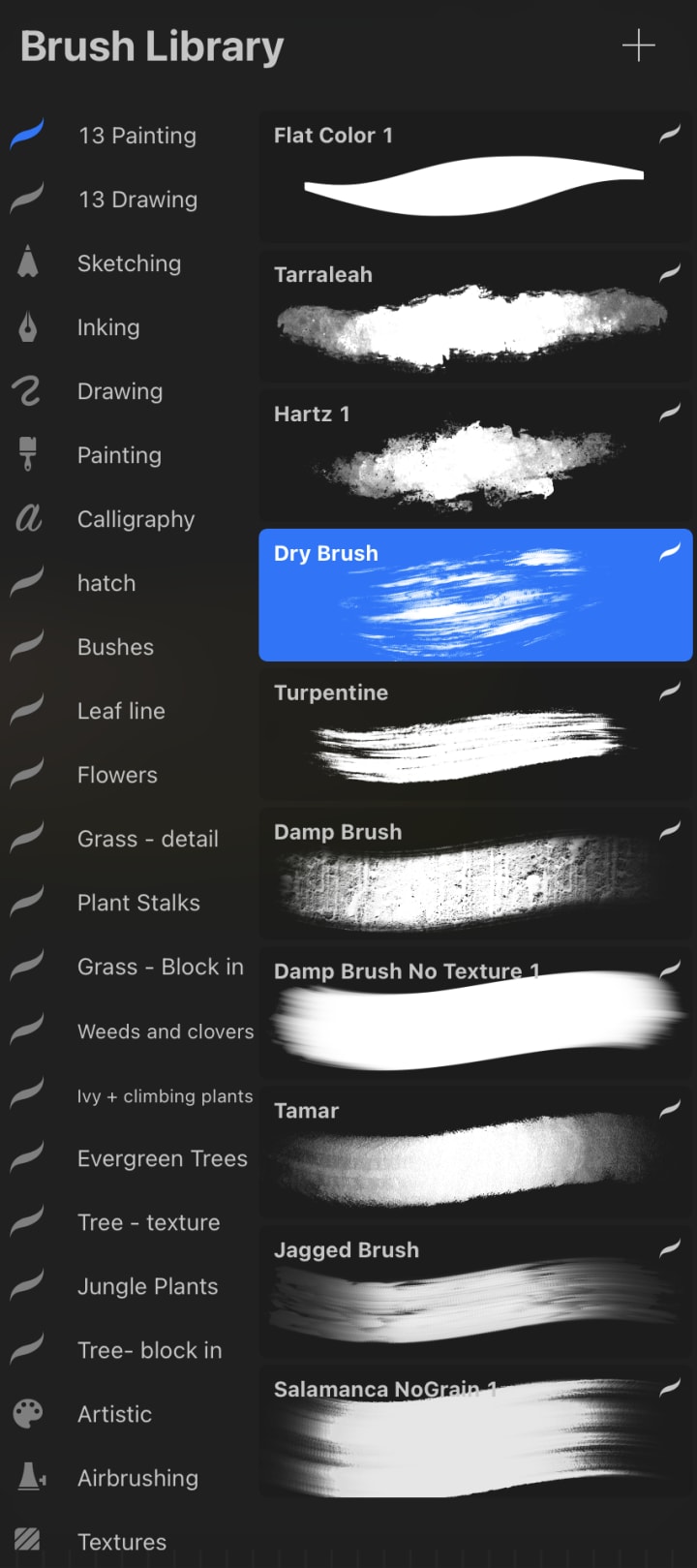 First, I blended the word into its surroundings with a textured brush.

Choosing another few textured brushes, I kept on...

I kept at it, and within five minutes, I was able to disappear the word out of existence. With a final color-grade, I had the image I'd hoped for when first seeing the couch.
Final Thoughts
There are countless other ways to use Procreate in your photography without having art skills— with tree-preset brushes, you could add a tree and blur it in the foreground for a framing device out of thin air. You could divert focus much in the way the Sony Pictures film Into The Spider-Verse did with the Chromatic Aberration setting.
The possibilities are endless, much like the creativity of a photographer is.
Using Procreate as an artist and novice-photographer has been an extremely rewarding experience, allowing me to edit into greatness without draining my wallet or overtaxing my brain with overcomplicated software. Procreate has fast become professional artist's app of choice in the art community, and I hope that photographers will see its worth and take advantage of its opportunities in the ways I've been able to. Don't be limited by your budget or the resources used in the industry. Take an artist's advice, and use a wider lens when it comes to your resources and what you think you're capable of.
Sincerely, artist and creative,
Aiden Graham Cole
Author's note:

Thanks for making it this far! I hope you enjoyed reading this as much as I enjoyed writing it. Feel free to leave a heart or tip if you're so inclined, and check out my other stories. And, as always, there's more to come!
editing
From writer during childhood to artist as I've aged.
I'm passionate about using both in my storytelling.
Sometimes I illustrate my stories here; check out more at @aidengrahamcole on Instagram
Receive stories by Aiden Graham Cole in

your feed