How to Paint Portraits from Photographs
Painting a successful portrait is not at all a hard task if you follow the right tips.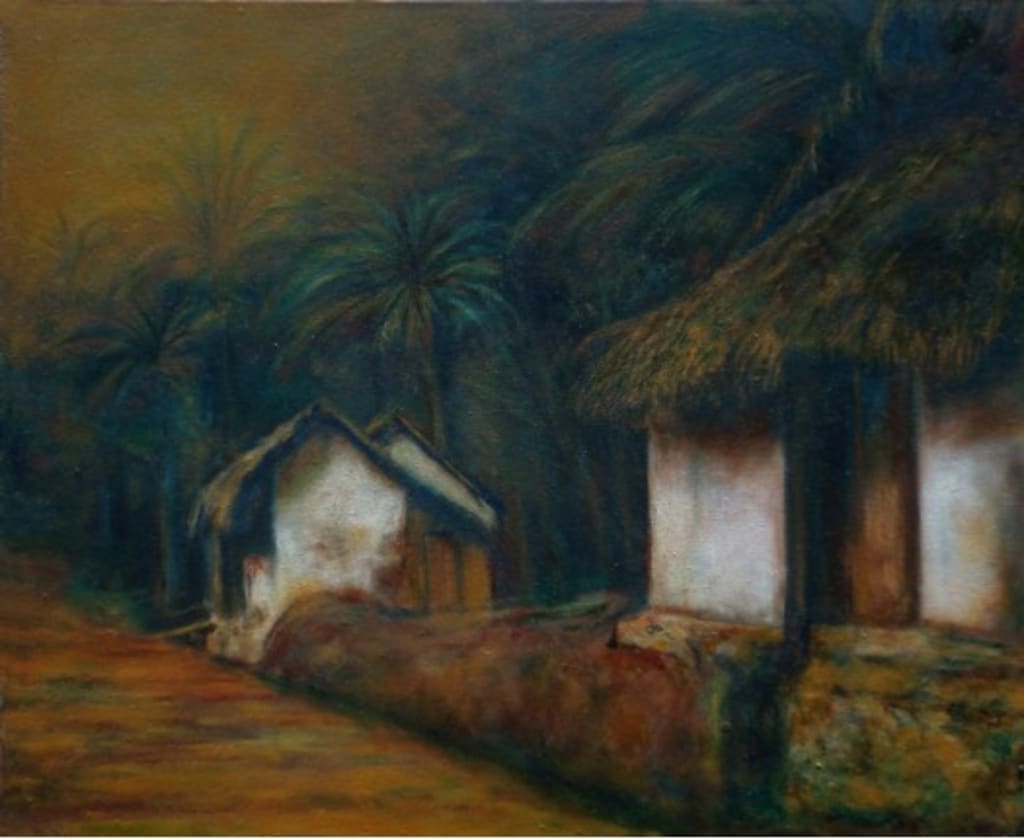 http://www.srilankanartgallery.com/
How to Paint Portraits from Photographs?
Painting a successful portrait is not at all a hard task if you follow the right tips. The reason why many portraits end up being just paintings is the fact that you may have missed something somewhere when drawing or painting. First of all, it is advised to start with your own picture and when choosing it, make sure you pick one with great highlights and shadows. Then, it's just a matter of following the steps given below!
Trace the image- it is okay!
Even most of the portraits you see on the Sri Lankan Art Gallery have started as just a sketch. So, if you are not so comfortable doing it freehand, you can always trace the photo or the image. Since the work you should have a good finish, do not also forget to mark where the shadows and highlights must go as well.
Choose the colours
French ultramarine, titanium white, alizarin crimson, yellow ochre and burnt umber are some colours that would help you perform a good job. These colours go with any skin colour and they are available at most of the local shops as well. To increase the flow of the paints used, you may use linseed oil in a very small quantity and be mindful not to use much, as it will make your paint transparent in the end.
Start with the eyes
One of the most important tips is to start your painting with the eyes. Particularly, the white part of the eye! Do not be deceived, the white part is never really pure white and you will have to do some shadows and variations to get the perfect look. Only after this is done, you have to concentrate on the pupils, which is also an important part.
First darks, then the mid-tones
Blocking in the darks first will help you understand the shapes in the face much more, so painting the darks first is always advisable. You can feel free when mixing colours at this stage because skin tones tend to vary and it's not a uniform colour or a shade everywhere. If your darks are in place, you can then move to you mid-tones carefully. Once the mid-tones are also blocked, you will then see that your painting finally has some shape and if you are satisfied, then you may add the lips.
Fill in the hair
Once you are done with all colour and shade fixing, you then need to focus on the hair. Once again, it is better if you can start with the dark parts of the hair first and then go for the light areas. Sometimes, once you are done with the darker portions, you will feel like you need some colour edits on the facial regions, particularly on the forehead. If it is so, go ahead and do the necessary tone changes as you wish. Then you can fill the rest of the hair with lighter shades. Keep in mind not to use white and black colours to lighten or darken your colours as they sometimes tend to reduce the realistic nature of your painting.
Finishing and the background
In Sri Lanka, art pieces are varied but when it comes to portraits you will observe that most of their backgrounds are very minimal. And it's always better like that. When you are selecting a colour for the background, do not choose a competing colour with what you have used for your drawing, and in most cases, white and ultramarine pose as better backgrounds. The first few attempts of grabbing this technique may tend to fail, but if you practice well, you surely will be able to master this art!