What to Expect When Adopting a Senior Dog
Reasons Why Senior Dogs Are The Best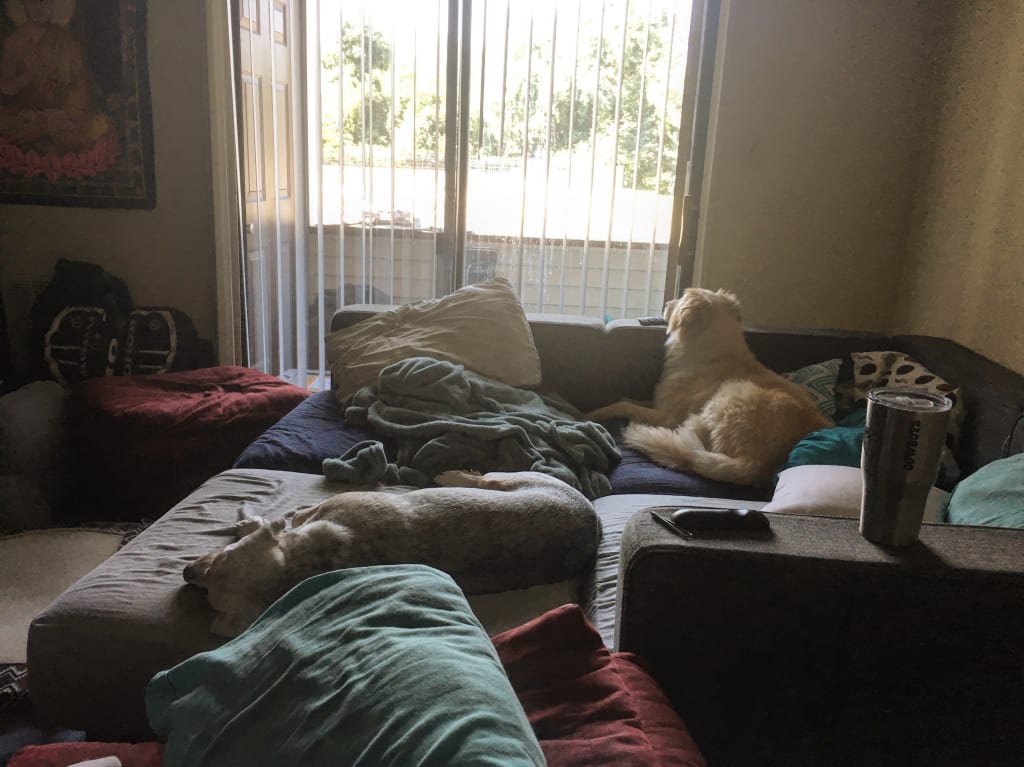 When adopting a dog, many people tend to contact the local breeder and/or the local pet store to check on the available puppies. Others might go to the local animal shelter and wander around the kennels, looking for the cutest and smallest puppy they can find. Puppies are amazing, I give you that. But let's face it: puppies are like toddlers, and you need the time to run after them and fix everything they break.
On the other hand, senior dogs might not look as cute, they are older, and they might not have the same appeal puppies could have. But, let me tell you a secret, senior dogs are the best and most loving dogs you could ever welcome into your house. Every senior dog has a different story, different habits and issues, but they also come already house broken, so no pee and poop in the house when you go to work!
The very first thing to expect when adopting a senior dog is to have in your house a lower energy dog. Puppies could be very energetic. However, senior dogs would much rather relax on the couch, snuggle, and sleep. Do not get me wrong, some senior dogs could be very energetic, but they also need their many hours of sleep.
I actually have two senior dogs at home: Pops and Cooper, and they are both rescues. Pops was the first one we adopted and, to be completely honest, I was torn. I thought he was adorable, but I was also scared because I wanted a dog at home that would not die on me within a month. I know this is a pretty dark thought, but my previous dog died when she was nine, so I am scarred.
Well, Pops is the perfect snuggle bug. He loves to cuddle on the couch, in bed, and any occasion he gets. He is a pretty chill dog: he plays when you play with him, he loves playing fetch, but he also snores all day long.
As far as the shelter knows, he was a stray. And we can verify it by the fact that he knows no commands nor tricks. But, he is housebroken, so that is awesome. Our sweet little angel has only one defect: separation anxiety. Nobody knows how this started, but he goes crazy when he is alone. The good news is that there are anxiety medications available for pets. But please, do not give any medication to your pet without discussing it with your vet, and without having a prescription!
Cooper was an owner surrender. He apparently stayed with the same family for eight years. But his owner now is too old and cannot take care of him anymore. He has more energy than Pops, and he is less of a snuggler, but he is a sweet dog as well. He likes to have his body pressed to our legs, and he lets you pet him as much as you want. But he does not beg for them though. He has one minor defect as well: he was raised as a guard dog, so he is very protective of us.
To be completely honest, there is only one thing you really need to be prepared and you should expect when adopting a senior dog. Senior dogs might have more health issues than puppies, which could cause you many expensive visits to the vet. Pops, for example, had an ear infection and problems with his teeth.
But do not be scared about it: if you take a good care of your older puppies, if you make sure they have a good diet, that they exercise a lot, and that they are loved, you can easily catch on red flags and spare yourself useless vet visits. Please, consider adopting a senior dog. They need our love and time in their last years of their lives!