What Caring for a Cat for 21 Years Has Taught Me
Life with a Longtime Pet Companion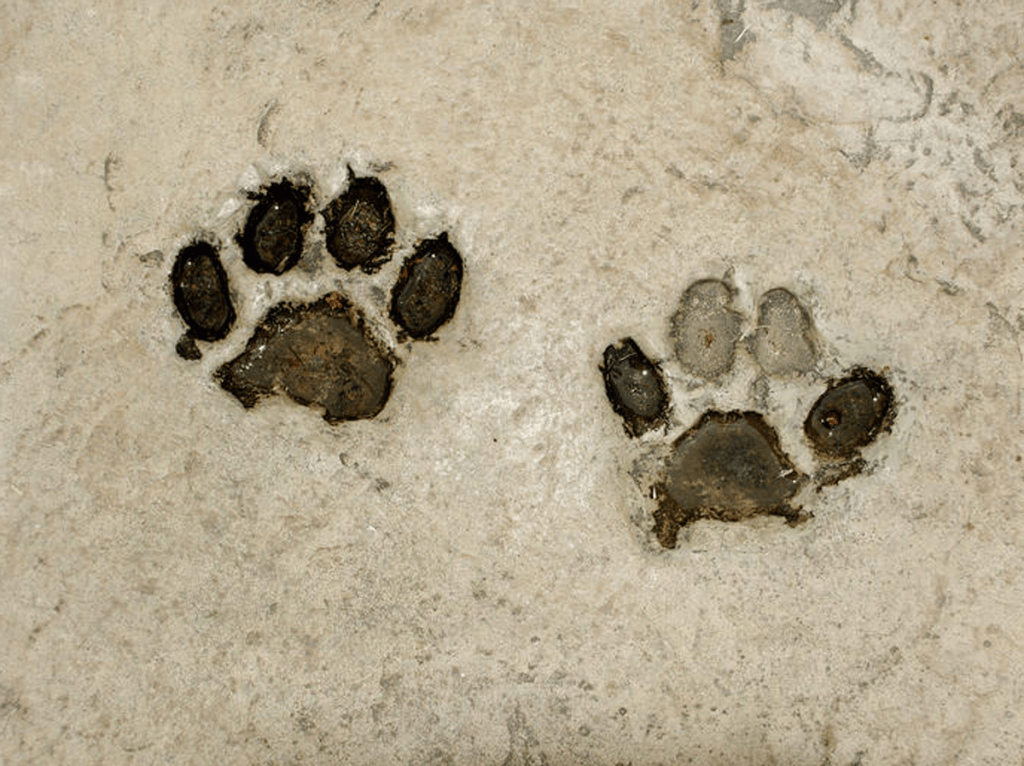 Engraved cat paw prints
As far back as my childhood, I had always imagined what it would be like to have a pet. Most of my friends had one and they seemed to love the responsibility of being pet owners. Of course, I had no idea what it was like to own a pet.
Then in 1997, moving day arrived and I can't even begin to describe the stress. My family and I were rushing to get all of our possessions packed and we had to return the moving truck by a certain time. During the drive to our new apartment, we spotted an adult cat nursing several kittens in a vacant lot. But one in particular caught my eye. The kitten had a tricolor (orange, black and white) pattern which was unique and I was so intrigued. The owner of the moving company told me the kitten was a female. I checked and he was right.
For the first feeding, I used a bottle. The kitten chewed through the nipple and when I opened her mouth that I realized her teeth grew in. So she was ready for a bowl. Actually two bowls; one for water and the other for food. Believe it or not, about two months later, I still had yet to name her. So because she constantly kicked litter out of her litter box, my mother named her Pebbles.
One year later, I took Pebbles to her first appointment at a pet clinic. When I asked the Veterinarian about her breed, I was told she was a Calico. I had never heard of such. The Veterinarian determined her breed by her tricolor pattern. I would always search the Internet for other cats who were the same breed.
The years were interesting, but I feel that I had taken them for granted and could've been more conscience of every minute of every hour which was spent. But, as years tend to fly by quickly, I know that I could never get any of them back.
Sadly, by the age of 21, Pebbles began her decline. During a Veterinarian appointment back in April, I was told she had kidney disease. However, I didn't know just how sick she was until a few months later when her disease affected her livelihood. All I could do was sit there and reminisce about when she was only a few years old, lively, and independent. But when she became an elder, she relied on me because she couldn't make it to her bowl on her own or she would accidentally pee on the floor.
When Pebbles' disease had gotten worse, she could no longer walk without crying in agony and she was more vocal than usual. On September 23rd, she took her last breath. I still check to see if she's sleeping at the foot of my bed at night although I know she's truly gone. And sometimes, I feel her kneading my comforter, but it's my imagination.
-----------------------------------------------------------------------------------------
Lessons I've Learned:
- Responsibility

- Love

- Grief

- Happiness

- Companionship
-----------------------------------------------------------------------------------------
Responsibility - Throughout Pebbles' life, I was her nurturer and also her protector. I consider myself her fur mother--a non-threatening human version of a fur child. She relied on me to be there in her times of need or when she simply wanted attention by headbutting my leg while meowing.
Love - The love of a pet. I never expected to be so attached to an animal let alone a cat. There were pets (mostly dogs) in my family when I was a child, but they weren't mine and they didn't live with me. But when I got my own, I began to see why some people are so protective of their pets.
Grief - Honestly, before now I had no idea what it's like to mourn the death of a pet. While on the outside looking in, I would see other pet owners mourn while I tried to understand the pain they were feeling. But now that Pebbles is gone, the experience which I can now vouch for is extremely emotional.
After so many years, three months isn't even close to enough time to reach the point of acceptance. Time seems to have flown by so quickly and I think I may have taken it for granted.
Happiness - I know this may sound cheesy, but whenever I felt down, all I had to do was look at Pebbles' cute, furry face and my mood was lifted. She would look directly back at me too.
Companionship - As long I had Pebbles by my side I was content. She never, ever rejected me and she was loyal. So it was only right for me to return the loyalty.
-----------------------------------------------------------------------------------------
Since the loss is still fairly new, I really can't see myself getting another pet right now. There is a void after Pebbles has lived her life. Not only was she my pet, she was also a member of my family.