Viking Warrior Princess
A Dog Named Remington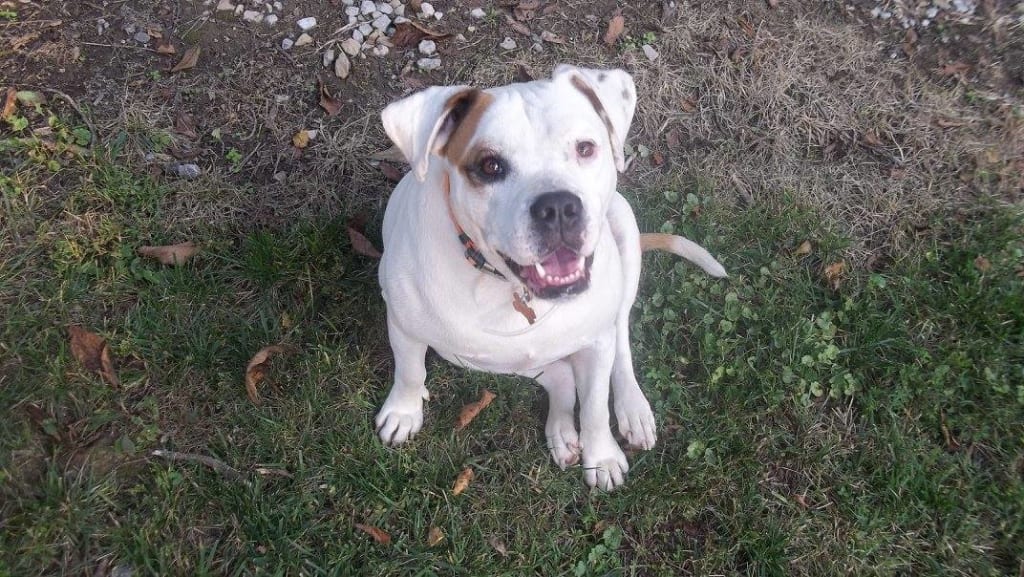 Remington (photo by author)
When we rolled up to look at a property six years ago, we weren't planning on gaining two new members of our family. The plan was to adopt a dog or two after purchasing a home and establishing ourselves a bit more. We were considering adopting from the local Humane Society when we were ready. Instead, this dog-lover (me) stuck her foot in her mouth when the realtor noted our interest in the home and property, and informed us that the previous owners were looking to rehome their two dogs upon moving. After viewing other properties, my husband and I placed an offer for that home the same day. During negotiations, one questioned remained; are we willing to take the dogs? After my husband shot a glare at me, he stubbornly stated "Yes, we were serious about the dogs." That is the short story of how we became proud dog parents of Remington and her step-brother Gus. While we still have and love Gus, this story is about Remington and how she earned her title of "Viking Warrior Princess."
While Remington is female, she has always been the alpha of her pack. Even before adopting Gus, her prior owner confessed that Remington was the ringleader of the three dogs he owned previously. He confessed that she had always been stubborn, willful, and hard-headed. She was and is always the dominate one who made decisions for the other dogs, and also the one generally getting into trouble. We found these statements to prove true, though somehow we have earned her loyalty and somewhat respect over these years. Those respect points may or may not have went down a couple of weeks ago when she looked at us like "what are you fools doing?" as we went sledding down our snow and ice covered hill. Also, we probably shouldn't talk about the time we put her in a doggy sweater for Christmas pictures. Remington overlooks a lot from us to keep some semblance of respect. She does find treat offerings acceptable to make up for the times she clearly thinks we have lost our minds.
Speaking of treats, there are a few unique treats you have to be wary of with Remington. Rule number one at our house is never take your eye off your beer. Much like the mead and ale drinking Vikings of old, Remington has a deep-seeded passion for these items. We heard rumors that this used to be a redneck party place when the prior owners were here. Between her love of stealing precious brews and the beer cans we collected around the property and took to a recycling center that spring, we believe that statement is also correct.
In addition to beverages, she also loves to go on potato and sweet potato raids in our garden and downstairs cellar. It seems that no matter where we plant or hide these items, she will always help herself. Where there is a will, there is a way; and Remington personifies that level of determination. We placed buckets on the tops of shelves, and for a long time it was a mystery as to how she was getting to them. It turns out that she was climbing the shelves to get to them. We figured that out because we had trouble with her escaping their outdoor kennel until we caught her in the act one day.
We kept them in the kennel area with doghouses on nice days when we went to work. This way they could run around a bit and enjoy the sunshine fully stocked with water and food, and it would (in theory) keep them from running after us. We had to pick them up from a neighbor's house when they chased after us a few times when Remington had undone one of the kennel's locks. We originally thought that was the only way the two were getting out. However, even after adding additional locks, we noticed that Remington was sitting on the porch waiting for us when we came home. How she was getting out was a mystery until we had forgotten something at the house one day, and had to turn around shortly after leaving. Upon our return, there she stood paws and nails between the chicken wire at the top of the fencing. My husband and I were both shocked and impressed with her agility. Who knew a bully pit could climb so well?
It turns out there were a lot of skills our dear Remington had. Though she did a good job of staying on our property except those few times she chased after us and stopped by our neighbors, she found there were plenty of things to entertain her on our property. What we learned about Remington was that she was an incredibly stealthy huntress. When we moved in, several moles were around our front and back yards. It seemed like Remington would catch one nearly every day. She picked them up with her paws like a cat, which surprised me. She would drag home raccoons, opossums, birds, and other varmints and bring them to our doorstep looking for praise. Apparently she liked us, and was bringing us presents.
One day she brought us a most surprising "present" of the non-traditional sort. She had been in the creek bed beneath our very steep wooded hill. Remington scaled that hillside and brought a most surprising "guest" to our front yard. What was the guest you ask? It was a snapping turtle, and surprisingly Remington had only been bit once. She bounded up that hillside like a proud mama carrying that snapping turtle by its tail the entire way. This present, however, wasn't for us. I think she thought it was a brand-new toy to play with, and buddy was she having fun. She put on quite the show and to this day, we still talk about our little Viking's hunting prowess, skill, and determination in bringing that snapping turtle to her territory to show off. In case you don't believe me, we actually captured some video footage of this one.
In addition to walks and some toys we bought her, she found these adventures a big part of her entertainment. Finding toys to match proved difficult as she tired of many of them easily. Treat puzzles and balls she figured out swiftly or just crunched her way through. What we wound up offering her were kid's toys including a few sturdy remote control helicopters and drones we picked up for under five dollars that we would fly for playtime. They wouldn't last long, but she sure loved to chase them. It was the closest thing to a challenge she could get from a toy. To this day, she still enjoys walks and investigating everything from her surroundings. It is funny to watch her check out the large pig on our neighbor's farm when we go. She still gives it a peculiar look as if she is still trying to figure that thing out. With the way she likes to get dirty and play in the mud, we tell her they have a lot in common. She isn't afraid of a little dirt or a challenge.
Despite her willingness to get dirty, Remington still loves to be adored. She knows she is the boss. Between stealing your seat, your beer, or your heart, she is a professional at it all.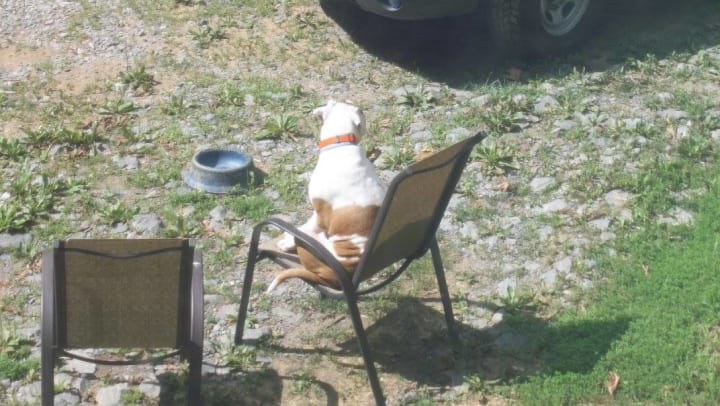 She can charm you with her grin or impress you with her skills and glory, but one thing she insists on is being treated like a princess. Remington, however, isn't just a standard princess. She isn't the damsel in distress type, and expects no man to come to her aid. No, Remington isn't just a princess; she is a warrior. What type of warrior suits her style? Well, it would have to be one that isn't afraid to get dirty, one that isn't afraid to go into battle, and one that faces all of her problems head on. She's the type that would bullheadedly rush into a situation giving it her all. She is a Viking Warrior Princess, and we love that about our Remington.
Nothing says battling things head on like interacting with a toddler: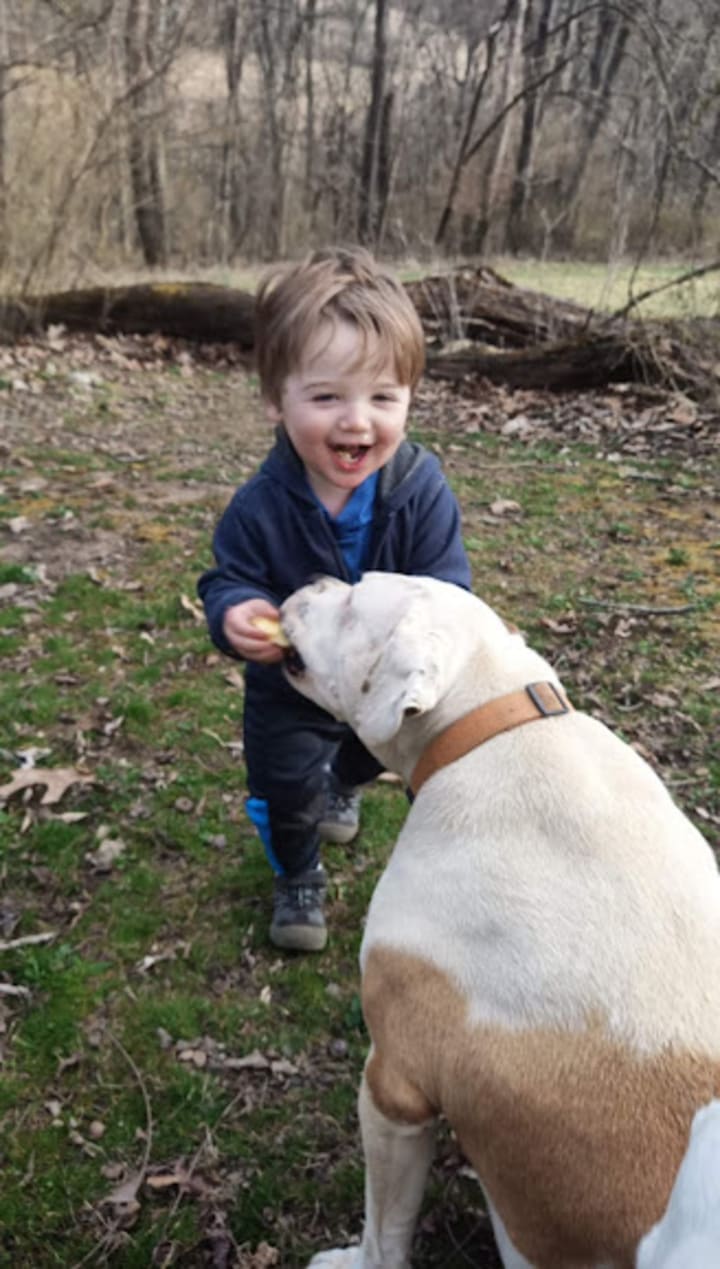 About the Creator
Powered by Nature, Humanity, Humor, Food, Lifestyle, Fiction, and Culture; Oh, and a questionable amount of coffee.
Reader insights
Be the first to share your insights about this piece.
Add your insights