The possums are taking over
This week my pet story is a possum tale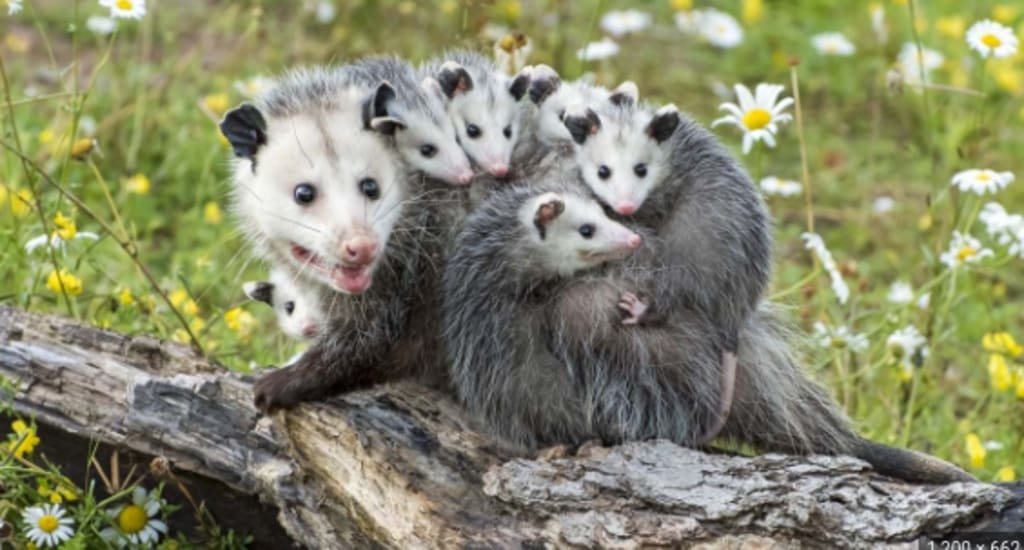 Definitely not playing possum
I lived in the county until I was 19 and never saw the critters that I am noticing since moving to the city. Deer, turkey vultures, groundhogs, skunks, possums, and raccoons were not a part of my early life and my brother says it's because they had lots of woods to live in. In 2020 at a previous address I saw what I first thought were baby rats near the backyard fence but upon further inspection and looking at pictures on the Internet, I realized they were baby possums playing in the grass. A few days later one of them was lying dead and the others were gone.
When I moved to the house where I now reside several stray casts began coming into the backyard when my grandchildren were around so I occasionally left out food and water for them. My youngest son had warned me this might attract unwanted animals and it took about 6 months before I noticed anything and realized he was correct. I turned on the back porch light a few nights ago and opened the door to see if any of the cats were outside and I saw a possum as big as a dog and I screamed and shut the door. He was at the water bowl at the edge of the carport and his eyes were glowing in the light.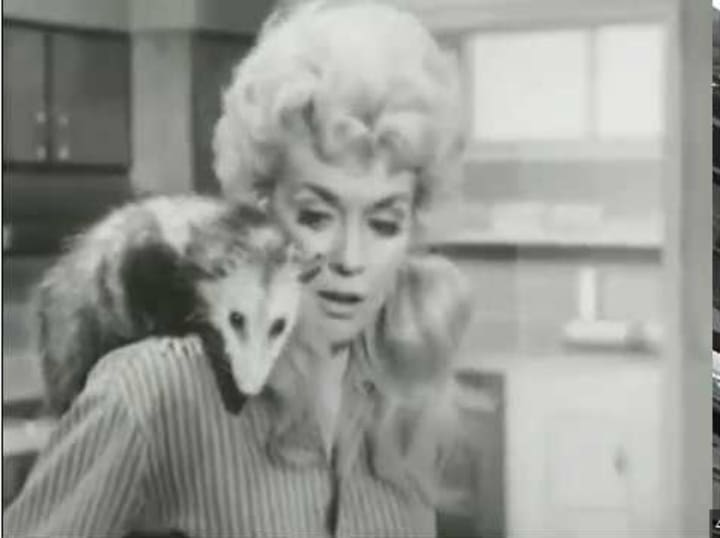 A missing possum
I had noticed for the past 3 or 4 days that the water dish was empty more often than usual but I thought the cats were thirsty because the weather was warmer and thought nothing of it. I read online that possums seek sources of water so the next day I moved the bowls. Today I was told a possums story that had me laughing until I cried and decided to share it. They say truth is stranger than fiction and indeed it is.
A relative told me that yesterday his wife had seen 3 baby possums on the side of the road while they were driving and asked him to stop the car. When he did she grabbed one and said she was going to make it a pet. I replied that a wild animal could have rabies and that he should get rid of it. When I asked how things were going this afternoon I was told that the "cute little baby possum" had bitten the wife and ran off somewhere in the house and they could not find it.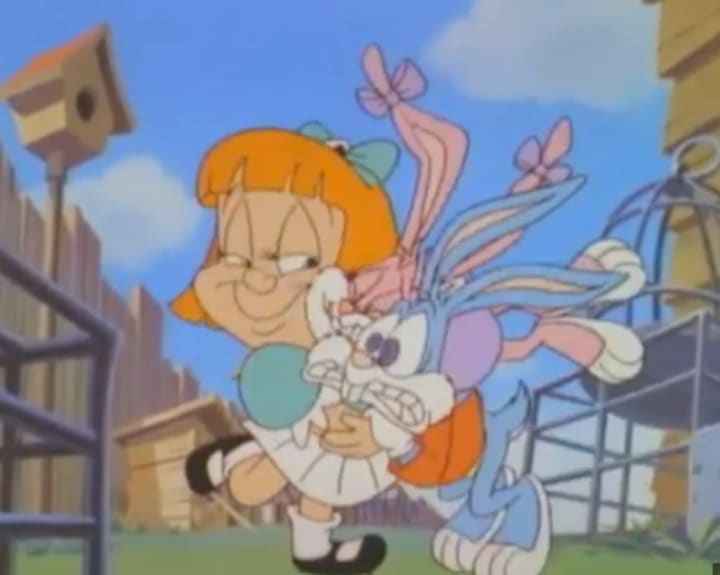 Ellie Mae Clampet is only a television character
My brain says that Ellie Mae Clampett was a fictional character and the animals on The Beverly Hillbillies were trained by professionals and had received all of their necessary shots. My opinion is that this is one of those situations where you do not try it at home but this relative's wife has over time owned birds, dogs, ferrets, and cats. She probably never considered that the possum would bite her.
Now this wild animal is frightened and lost inside of the house. I suggested they set out some food and water to see if the possum would be drawn to it. As of 6 PM this evening it has not shown up.
Every time I think about the baby possum I recall Elvira on Tiny Toon Adventures who was voiced by actress Cree Summer who portrayed Freddie Brooks on A Different World. All the animals ran when they saw her coming because she would pick them up and hold them tightly and say "I'm going to love you ad hug you and squeeze you and take you home." My relative's wife found out the hard way that not all wild creatures want to be loved and hugged and squeezed and taken home.
About the Creator
Cheryl is a poet, freelance writer, published author and former Newspaper columnist. She has degrees in Psycology and Biblical studies. She enjoys sharing natural cures, and Nostalgia related info. Tips are greatly appreciated.