The Not Quite So British F-Word
Meet Frankie!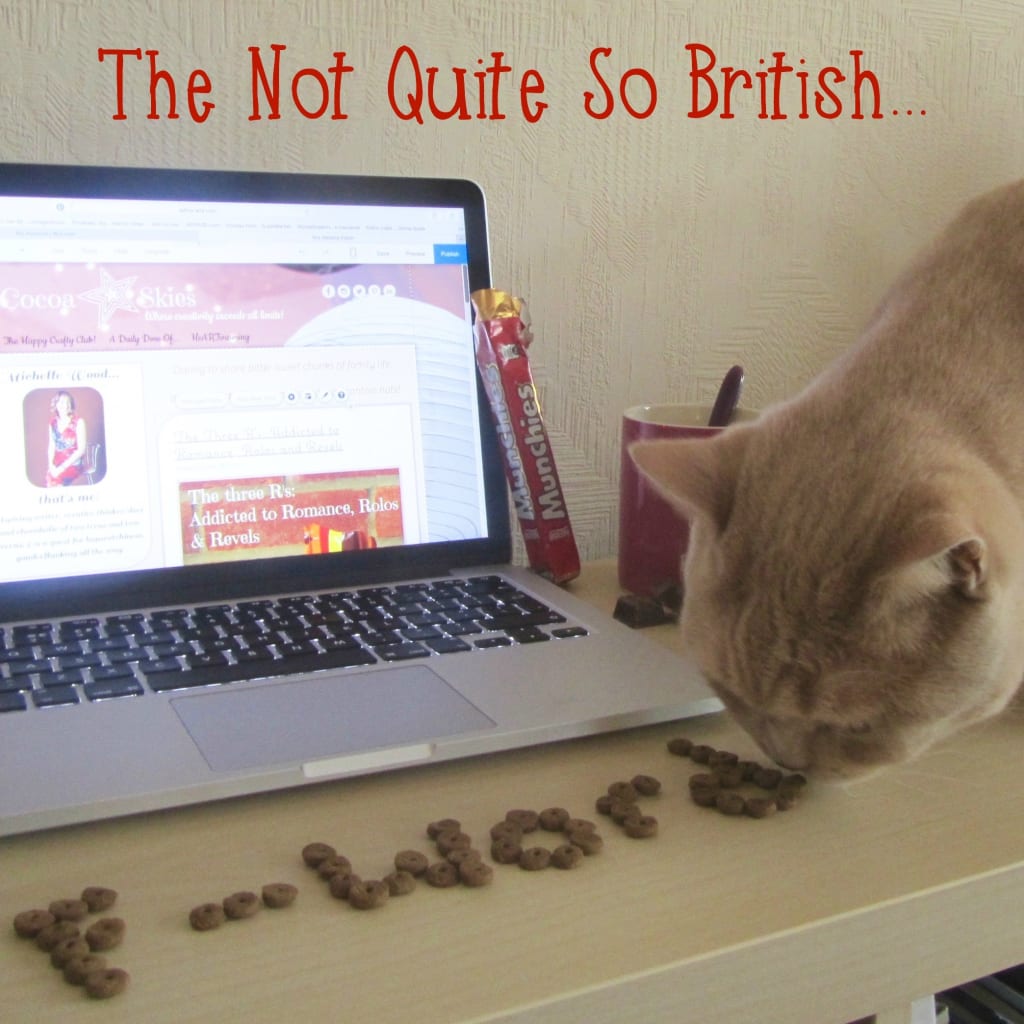 Let me take you back to April 2014 – to a time when my then tween was fishing excitedly even though there was not a drop of water in sight and certainly no fish.
Within minutes of dangling his feathery bait, my tween was sniffing and sneezing so violently that his nose began to bleed. And bleed. And bleed.
"Er hat eine Allergie?" observed the not so crazy cat Frau as I desperately tried to stem the flow of blood.
"Ja, aber wir haben Medikamente…" I managed to stutter.
I was mortified and chuffed all at the same time. The red sea was literally pooling at my feet but I'd finally managed to remember one of the words from my new German vocabulary list as well as to regurgitate the syllables in what I believed to be the correct order. Whether I had actually made any sense at all was a different matter.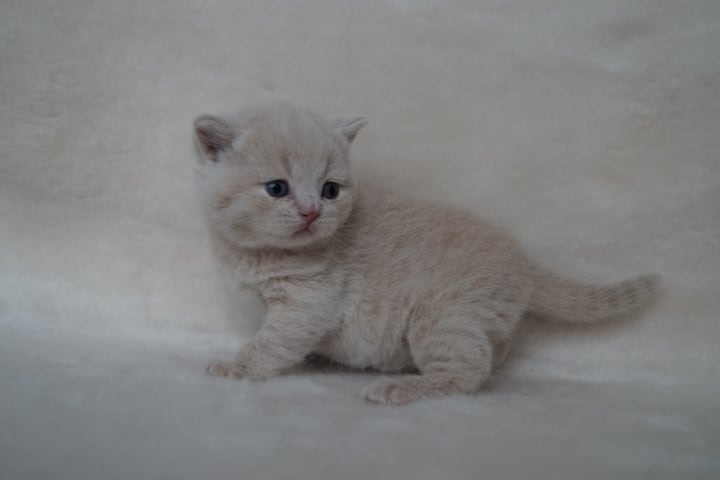 The reason behind my tween's excitement, fishing activity and subsequent nose explosion was a very cute and 'not quite so British' shorthair kitten.
One hundred percent pedigree, this very adorable ball of fluff was bred, born and raised in Germany. He boasted a Father who was a chocolate coloured Europa champion called "My Berly from Sham" and a blue cream Mother called "Dunja of Dutch Diamonds".

Apparently, these kittens were such 'aristocats' that their name choices were already destined to begin with the letter 'F'.
F**K!
We had no choice but to start flinging a few f- words around.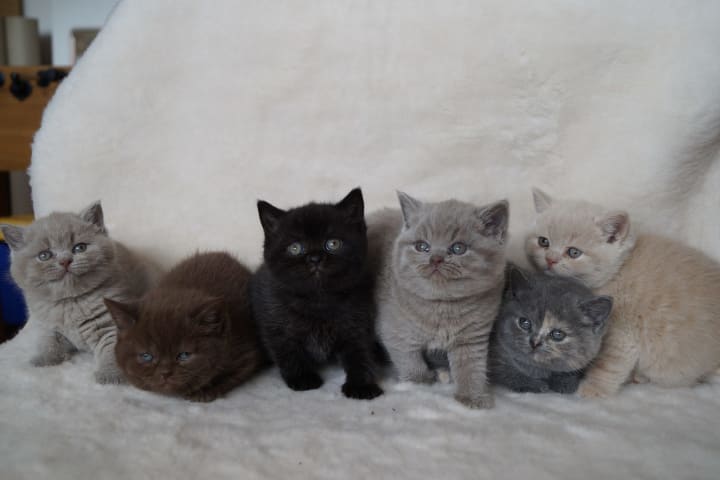 "Frodo?" suggested the slightly more crazy cat Frau. Er… No.
"Franz…? Fritz…?" No comment. "Felix?"
"But he's not black and white," snuffled my tween.
"Falco?!" I'd then suggested, pretty confident that this namesake rolled even better than the eighties song 'Rock Me Amadeus' that I was quite obsessed with in my youth, but no – rock like, the name Falco sinks into the depths of five fathomless faces.
Fast-forward twenty-two months and let me introduce you all to Frankie Von Wolkenflocke: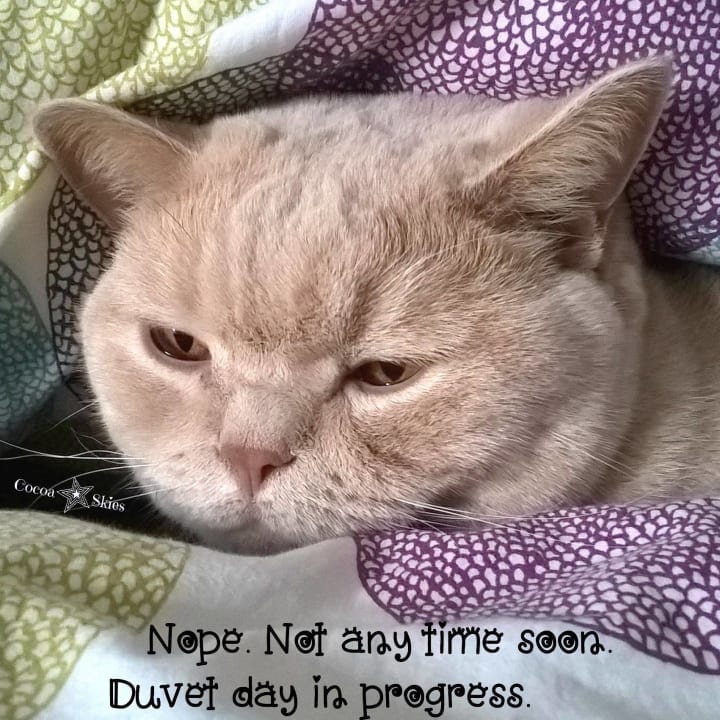 Adolescent Male.
Feisty, flauschy and feline.
Likes Lego, plastic and toes.
Forever seeking tasty morsels to satisfy hunger.
Perpetrator of creating many a 'catastrophe'.
For example, Frankie, in true piñata style and unable to resist edible temptation for once knocked 2kg of his food clean off the windowsill while we could only watch in disbelief as our fur-midable, overweight and surprisingly cathletic cat chased and chewed on munchies like a sugar crazed kid with a bag of skittles.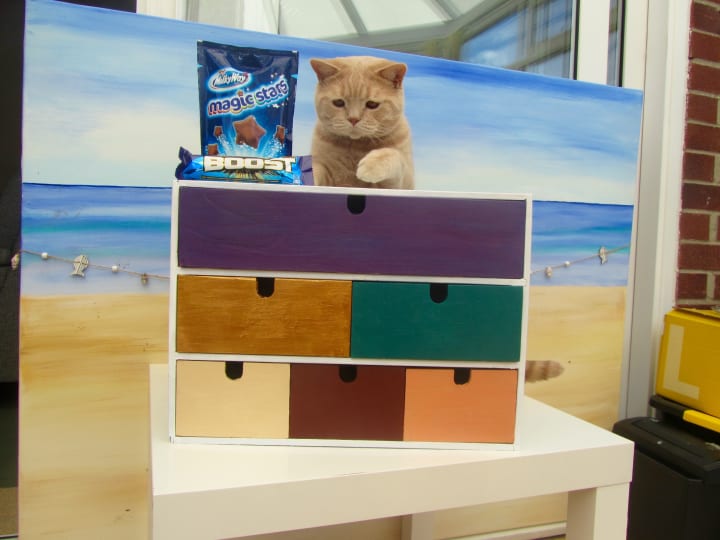 Let's just say that on that particular day (which would you believe was actually national love your pet day) we all lost a healthy portion of our nine lives, and any promised rainbows and love was distinctly lacking.
Fur-tunately, after much tiptoeing, paw paddling, skedaddling and a sly swipe sealed with a scratchy kiss, the carnage was cleared and a purrfectly satiated and cat-atonic Frankie settled down by my side for a serious kitkat nap and all was forgiven.
Then the parasites invaded...
"What's this Mummy?" were three little words I didn't want to hear, especially when my tween had simultaneously extended a finger with something wriggly on it…
Only Frankie could mirror one of the many disgusting rites of passage that a tween and mum could go through. (Imagine camping in Paris with scratchy heads… Fudge only knows how to ask for a nit comb in French.)
And there was me thinking it was safe to donate the nit comb to my tweenie nephews and nieces and ditch the last dregs of hedrin in the bin because I'd not seen a nit since 2015.
Frankie was so disgusted by my negativity and accusatory looks that he stalked off, leaving a trail of something suspicious behind him. It was the dullest glitter spillage I'd ever seen.
"Flea dirt," the Vet had said triumphantly.
"And my tween's body resembles a very angry dot to dot puzzle!" I had exclaimed.
"Flea bites," said the Vet sympathetically.
That's when Frankie really started scratching and things started jumping.
"A cat - astrophic case of fleas," said the Vet solemnly as he gave Frankie one minuscule pipette of Advocate, a shot of steroids and handed me an equally minuscule pipette of Profender for later – oh, and let's not forget the bill.
"£80.61" said the Vet, smugly.
For an indoor cat whose sensational acts of escapism lasted less than the time it took my tween to brush his teeth, Frankie had well and truly twixing excelled himself with his first flea infestation monopoly.
I took no chances. Frankie had to go directly to jail (the bathroom). He could not pass go (the door). And he would not collect any more fleas.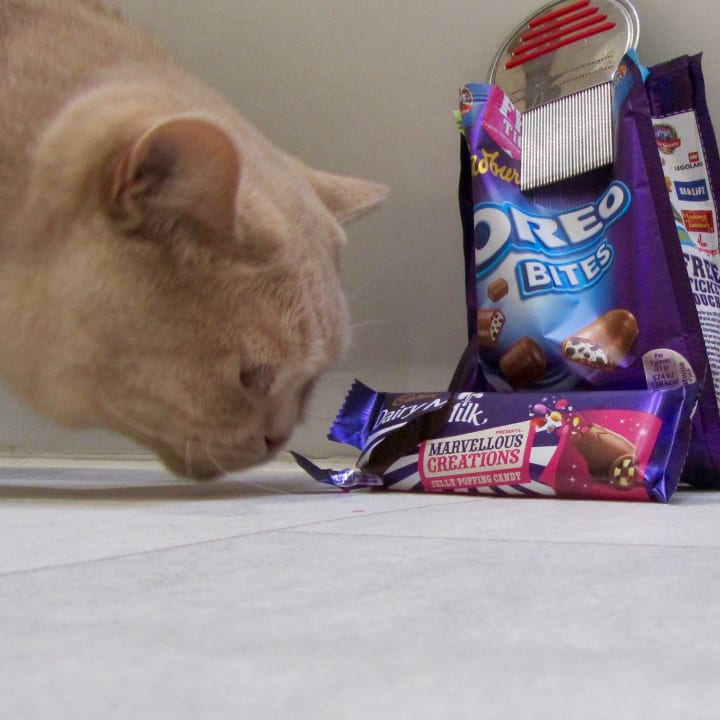 So there I was, coupy-ed down by the toilet, trying to groom a claw-ful Frankie with the kids redundant nit comb… and it's raining - nits.
Oh for the love of Hershey.
I then liberally extinguished one industrial, XXL can of flea spray - not forgetting to first wrap Captain Jack, our shubunkin goldfish in a duvet (obviously still in his tank of water) because the last thing I wanted was 'aquatic accidental death' being added to my list of parental misdemeanours.
What followed was an extraordinary amount of frenetic hovering, and getting down and dirty with the environmentally unfriendly job of washing a fudge load of bedding at 60 degrees.
I was exhausted and itchy. I wanted to flee, but when you have got the purr-fect, fur-ever fur-end who is seven kilos and counting with the added extra of love cat handles, there was every reason to keep fighting and bite back.
Because as we all know, every little bite helps. Talking of which - where did we put those munchies? There's always tomorrow to restart the diet… eh Frankie?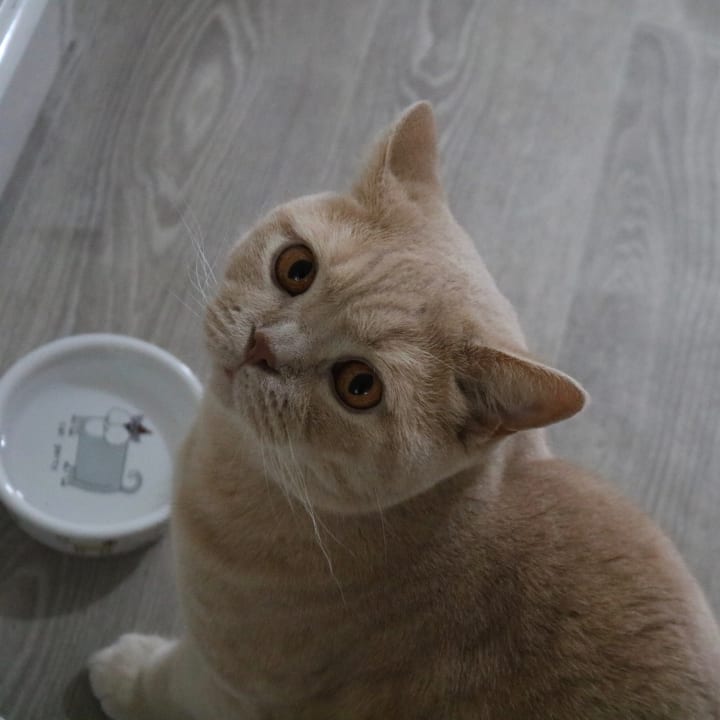 Reader insights
Be the first to share your insights about this piece.
Add your insights