The Day I Came Across Farrah
I always thought I was destined to be a cat lady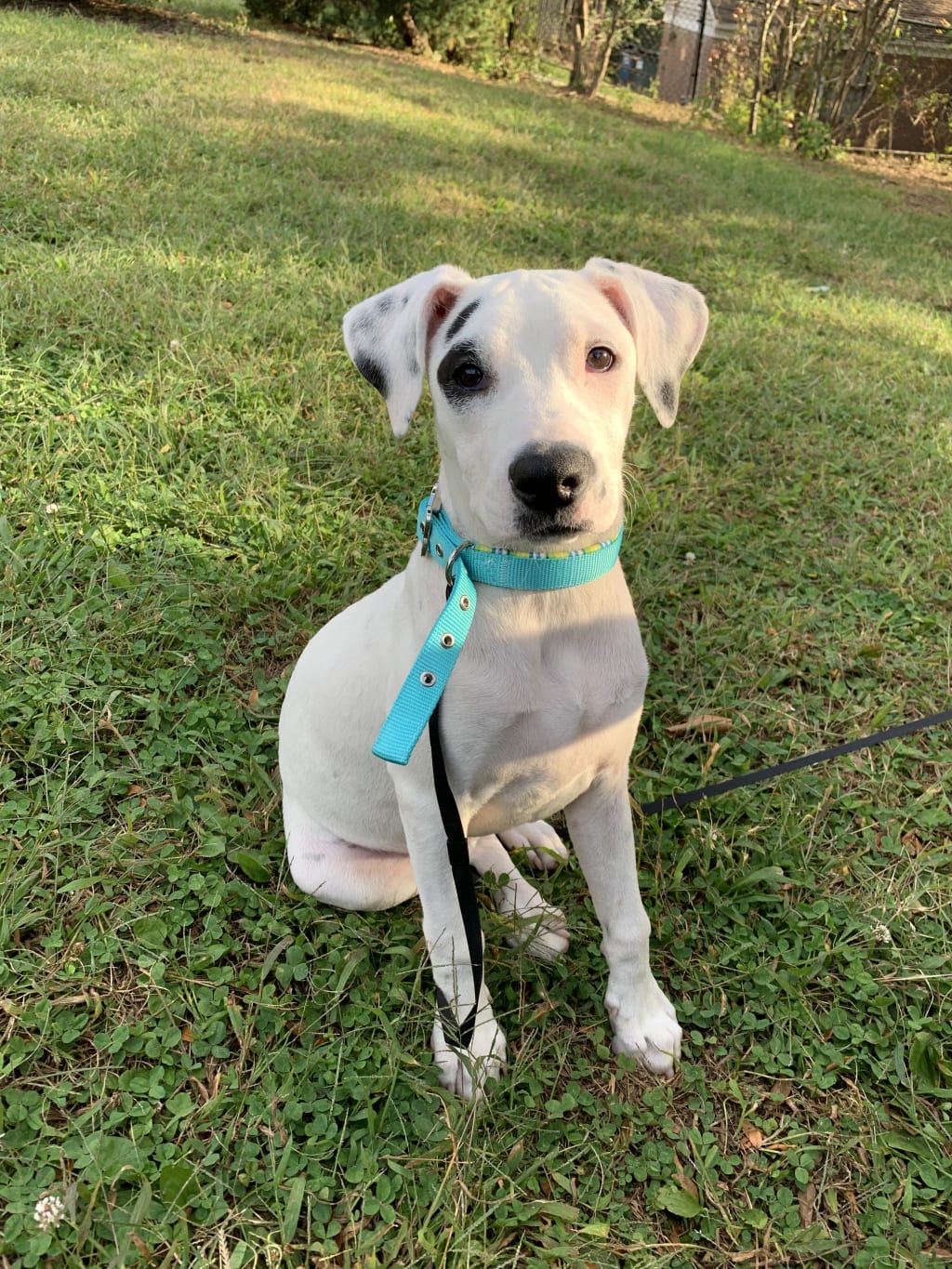 I never knew I was a dog person until Farrah came into my life. If someone told me that I would adopt a dog years ago, I would've laughed at the thought. But once I moved out of my father's house, my whole perspective on the canine pack changed.
After being out of my father's house for nearly three months, I knew I needed some change to add fulfillment to my not-so-eventful life. I could've dyed my hair, but because of my texture, that was out. I even could've taken on a new hobby, but it seemed almost impossible due to my time restraints. Then, one day as I was scrolling on the interwebs, an ad came up from Pet Smart because National Adopt A Dog day was around the corner. Reluctantly, I clicked on it, and to my surprise, I came across a picture of Farrah.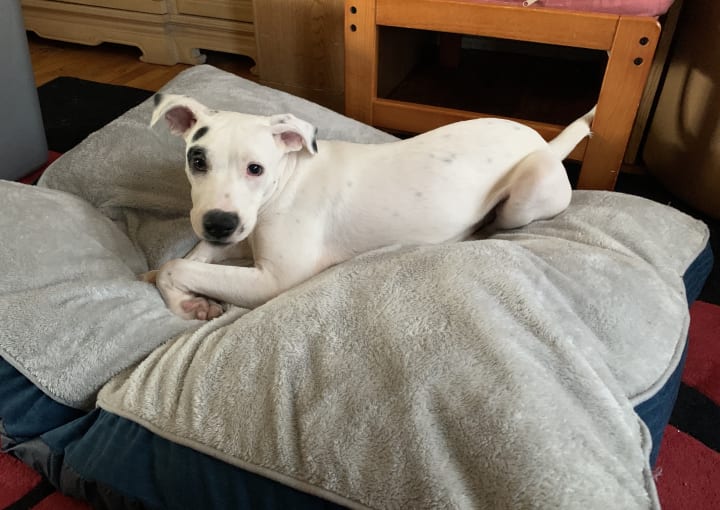 I'm not sure if it was the caffeine pumping in my veins, but something inside of me wanted to jump into the screen once I laid eyes on her. There she was, smiling at the camera, with kind eyes and a black patch around her left one. It was like she was the answer I was seeking.
After that instant, I knew I needed to take her in, so I filled out an application and googled some questions I had no answer to (being that I never had a pet before). As time progressed, one of the reps from the adoption shelter reached out and told me her story. At only four months, she was forced to travel to Georgia because her previous owner moved out of state, and pets weren't allowed in the vicinity that she stayed at. Once I heard where she was staying, I felt defeated because of the distance. Lucky for me, though, they offered to drive her to New Jersey. All I had to do is pay half of the deposit and the rest before her arrival. They also warned me that she might be depressed, given that she was around many other dogs. But I knew deep down; she'd feel at home once stepping through my front door.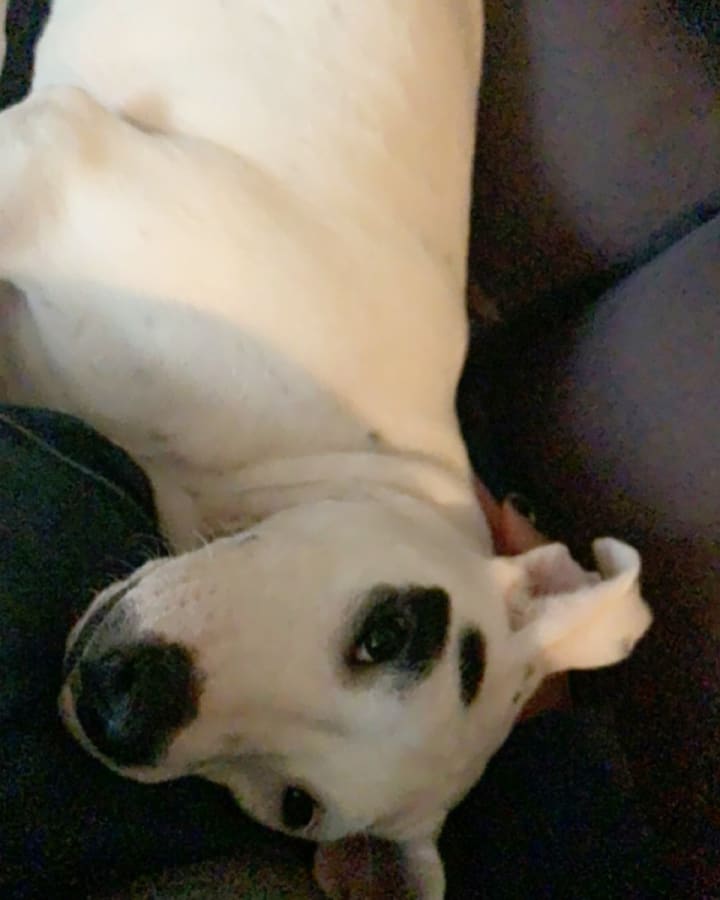 After I got the good news, I started buying everything I could to make her feel welcome. Toys, snacks, a comfy bed, you name it. I also took the liberty to look for reggae and soft rock playlists because that elevates a puppy mood. At least, that's what Google implied at the time. Then, the day came. I grabbed the leash I bought her and waited at the spot that her designated driver and I were supposed to meet.
After waiting for what seemed like eons, the driver finally got to the spot. The wait took forever because they were having car troubles, but that didn't break my spirit. Once I started walking towards the van, I got acquainted with Farrah, who, at the time, was very timid. Once she was passed into my arms, I knew that she was a little me, in a sense. Sure, she might be a dog, but there were similarities that I felt we had already. The whole way home, I stayed in the back seat, hoping she would open up. But she wasn't too comfortable yet and chose to lay there the whole ride.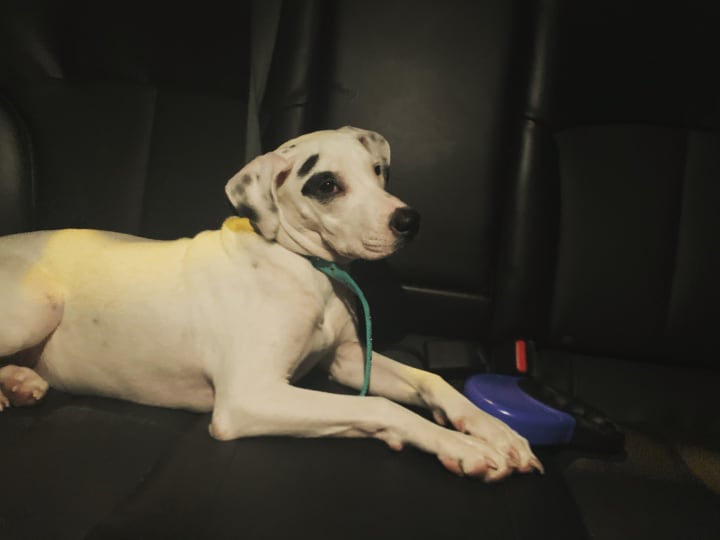 As time passed, Farrah was more at ease with being in her new fur-ever home, but the first day was the complete opposite. Once it was time to go inside, she refused to walk, so I had to carry her to my bedroom. Then, being the silly girl she is, she hid underneath the bed. However, the moment her white rice and chicken was ready to eat, she was singing a different tune. During our time together those first few days, I also learned she was scared of loud sounds. Though she hasn't gotten over that fear quite yet, Farrah has graduated from going under the bed to on top. Frankly, she runs circles around everyone, as of late. In terms of attitude, she's the most loveable pup on the planet. No matter who comes across her, she gives them a warm welcome with kisses.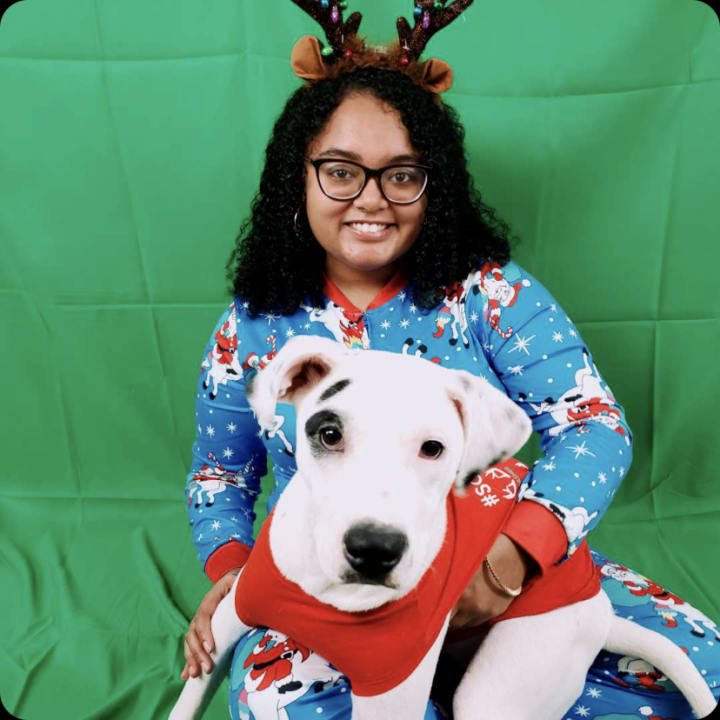 Overall, having a dog has taught me a lot about myself and caring for another animal. I can't think of my life without Farrah, honestly. She was the oomph that I needed in my dull life. I guess that saying "a dog is a gals best friend" speaks volumes. At least, in my case.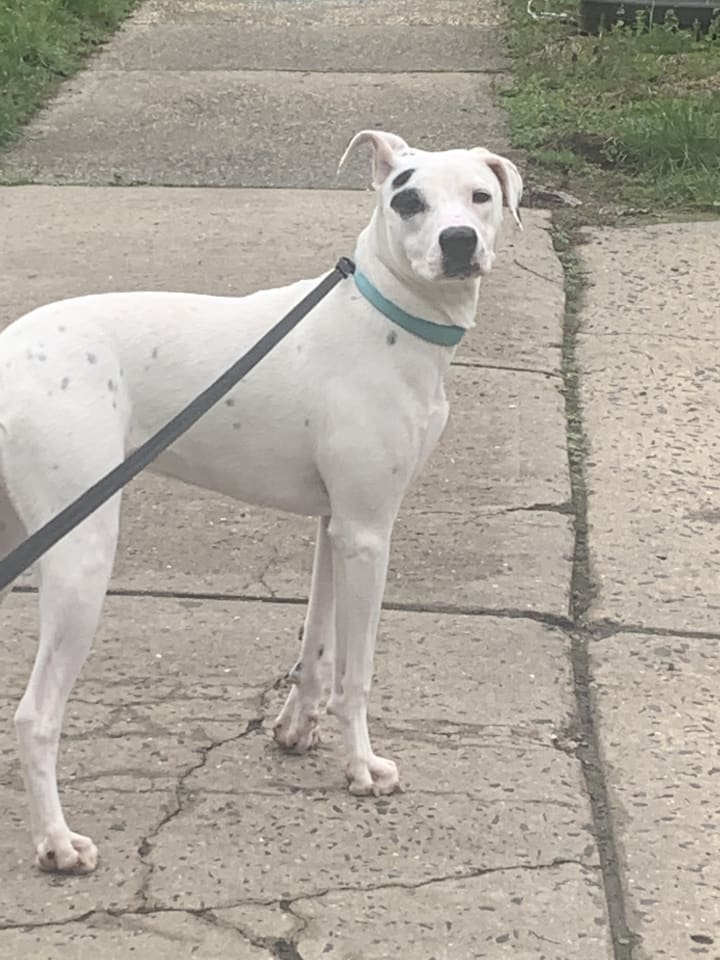 Reader insights
Be the first to share your insights about this piece.
Add your insights