My Rescued Pets
My house is a miniature zoo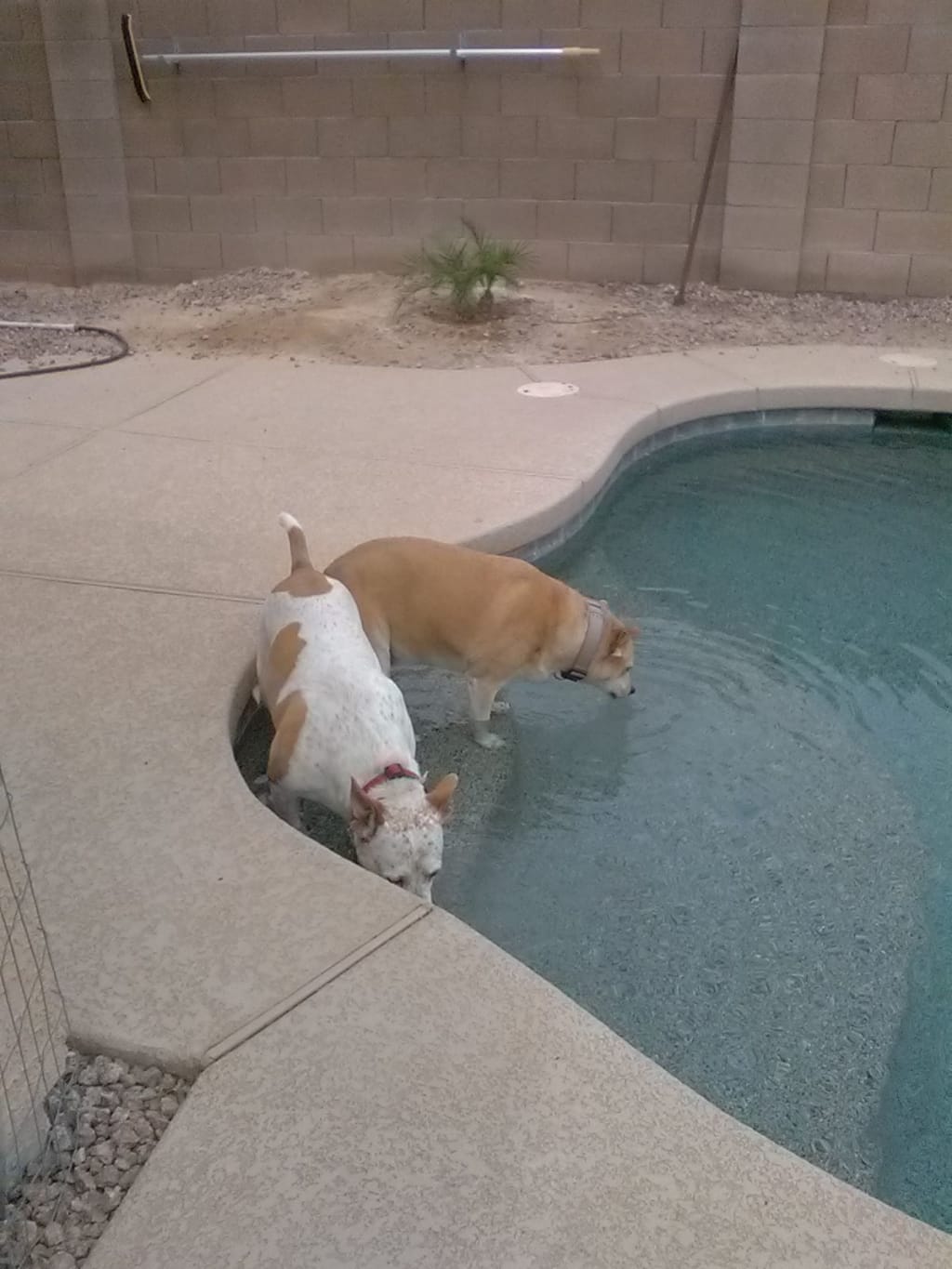 My entire life we have rescued our pets from the pound and from rescue organizations. In one case, we saved two Great Danes from my older sister's backyard in the middle of summer in Arizona. We currently have seven rescues, four dogs and three cats. Yes, that is a lot of animals in one house and they all get along.
Mandy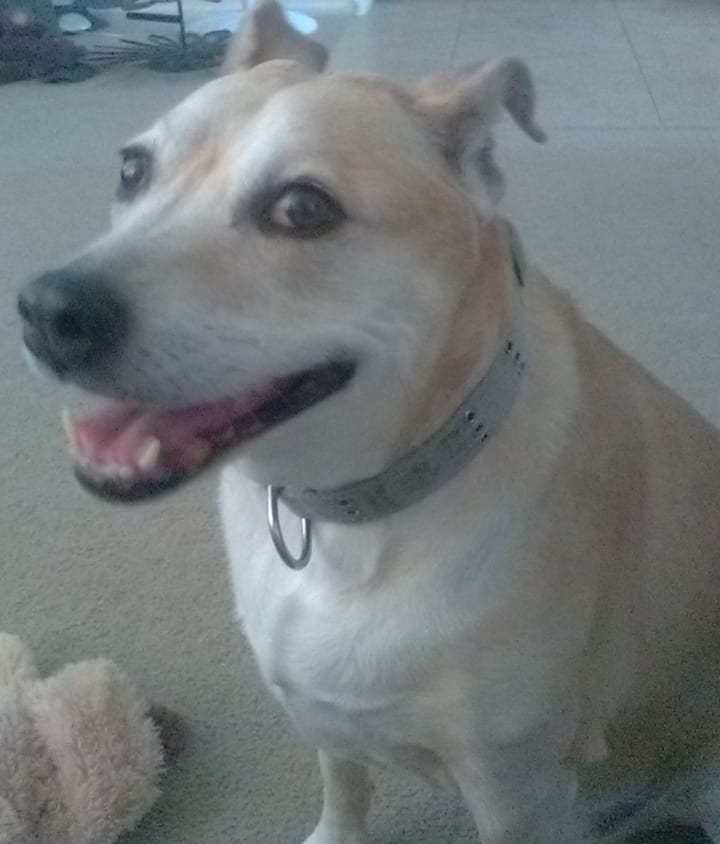 We found Mandy at the pound years ago. They found her as a stray, and her ears were riddled in bite marks. We went to the pound a few months after putting our first family dog to sleep. The other members of my family walked past Mandy's kennel, thinking she was too skittish. I looked into her eyes and saw she was scared. I insisted on meeting her and she bonded with me instantly. After meeting her, we discovered she was on the euthanization list. Determined to save her, I told my mom that she needed a good home.
We have had Mandy for about eight years and she is still my best friend. She is always happy to see me every second of every day. She stole my heart at the pound, and she gave me hers in return.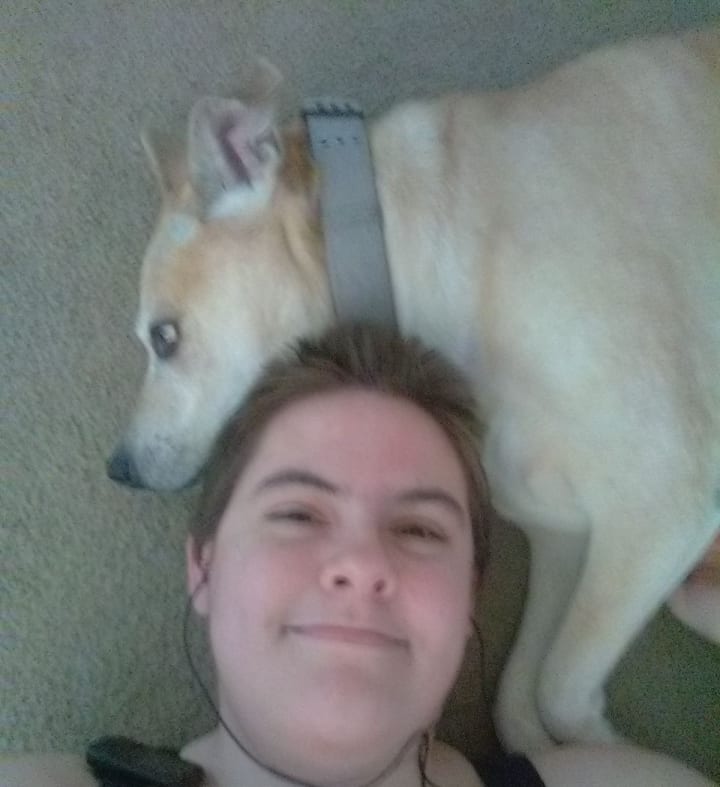 Lily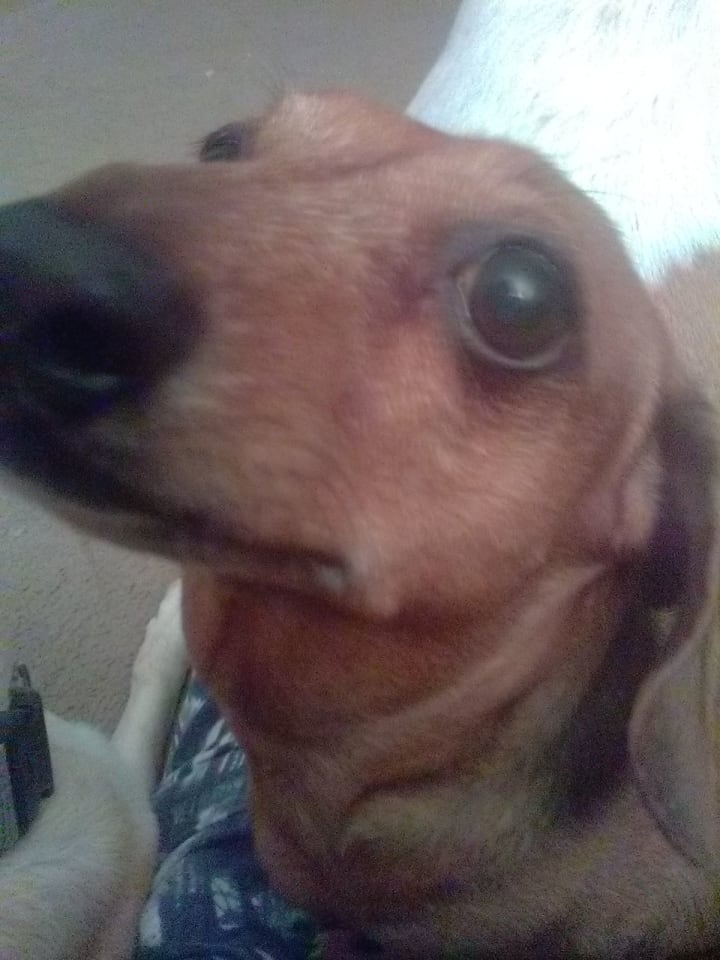 Lily was just a puppy when we rescued her. She is a purebred dachshund, but has a slightly crooked nose which we all find adorable. My mom found Lily at a PetSmart adoption event. My mom held Lily for a few minutes and tried to give her back to a volunteer. Lily cried when they took her away from my mom, and then we brought her home.
Lily is as stubborn as they come, but can be very affectionate and silly. She thinks she is the Alpha of our other dogs, despite her being the smallest of the pack. They all love her and protect her.
Liberty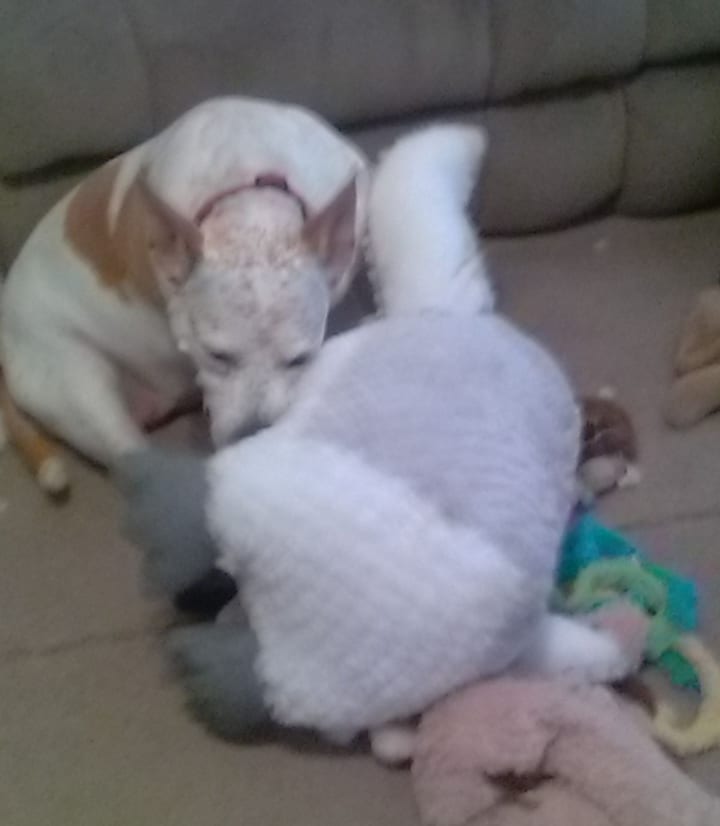 A rescue owner found Liberty wandering the desert with cactus needles in her face. She was so skinny that one could see her spine and rib cage. A visit to the vet shed some more light on her story. Liberty has some damaged bones and broken teeth. They theorized that she was thrown out of a moving vehicle. After many months of recovery she was soon ready to be adopted, but she was very skittish. When my mom went to a pet store to look for treats, she found Liberty. By the time she found her, the adoption price for Liberty was marked down to zero. Liberty was still scared of people when we brought her home. It took a few months for her to come out of her shell.
Now Liberty loves to be cuddled and loves to play with stuffed animals. She even loves to take a small dip in our pool, although she doesn't really swim. She has changed from being such a scared dog to one of the most affectionate dogs we own.
Tinkerbell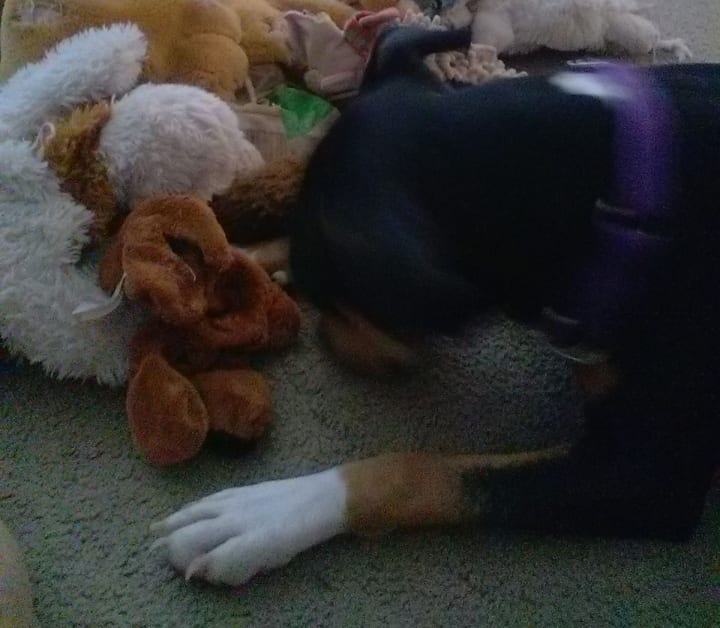 Tinkerbell's past is a mystery. They found her in Superior, Arizona, and she was easy to bring in. Under a year old, she was relatively calm for a puppy. We got Tinkerbell from the pound in Casa Grande, Arizona. She was one of the new intakes when we met her, but she stole our hearts. We had a meet and greet to see if she would be a good fit. The first thing she did was run up to us and sat down next to me and my mom. She just sat there and started licking our arms, and we felt that connection. We had to wait for a few days to officially adopt her since she was so new. When we heard no one claimed her, she became ours.
Today Tinkerbell enjoys playing with her new siblings and loves to run around the backyard. She is extremely cuddly and just loves attention.
Lady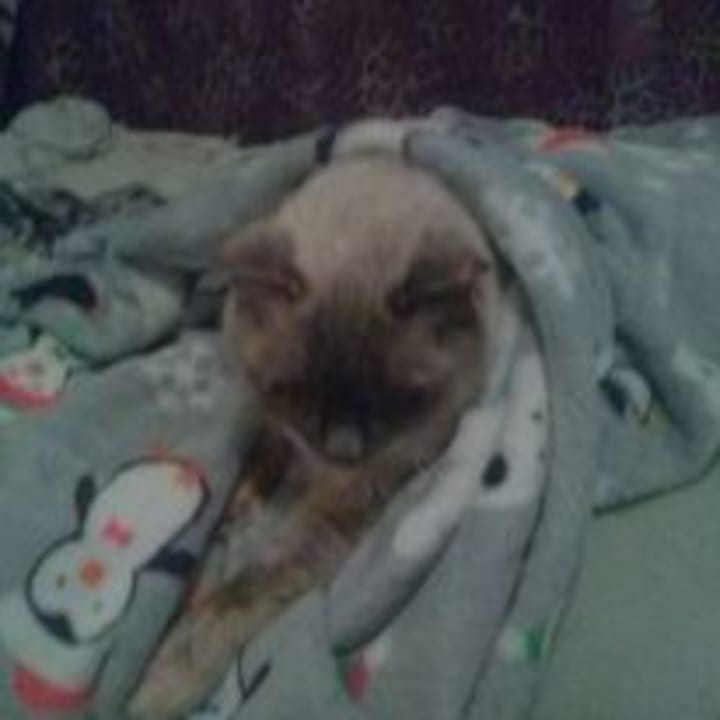 Lady was an owner surrender to us. Her previous owner had to undergo leg surgery and was now longer able to care for his cat. We said we would take good care of her and make sure she was happy. Lady was lucky that we could take in an older cat. A few years after we took her in, we learned her previous owner had passed away. Her story could have ended much differently had we not taken her into our home.
Lady is a very beautiful cat, her coat being a diluted calico pattern and those blue eyes. She is very affectionate and loves to play with scraps of paper. She loves it when my mom has to cut any kind of paper and tries to steal it from my mom.
Siam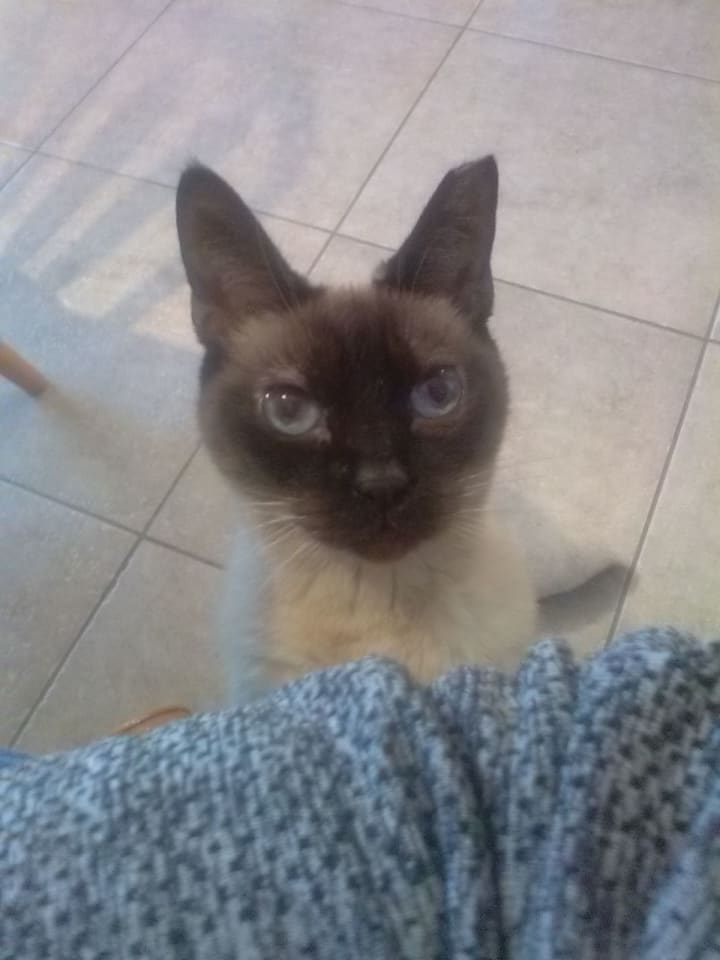 We know little about her past. Siam was originally a feral cat before a rescue took her in. She soon stole our hearts, and we took her in. She is a very mischievous little cat. She loves to steal things, especially Christmas decorations. The first year we had her she put a phone charger in our Christmas Tree.
Callie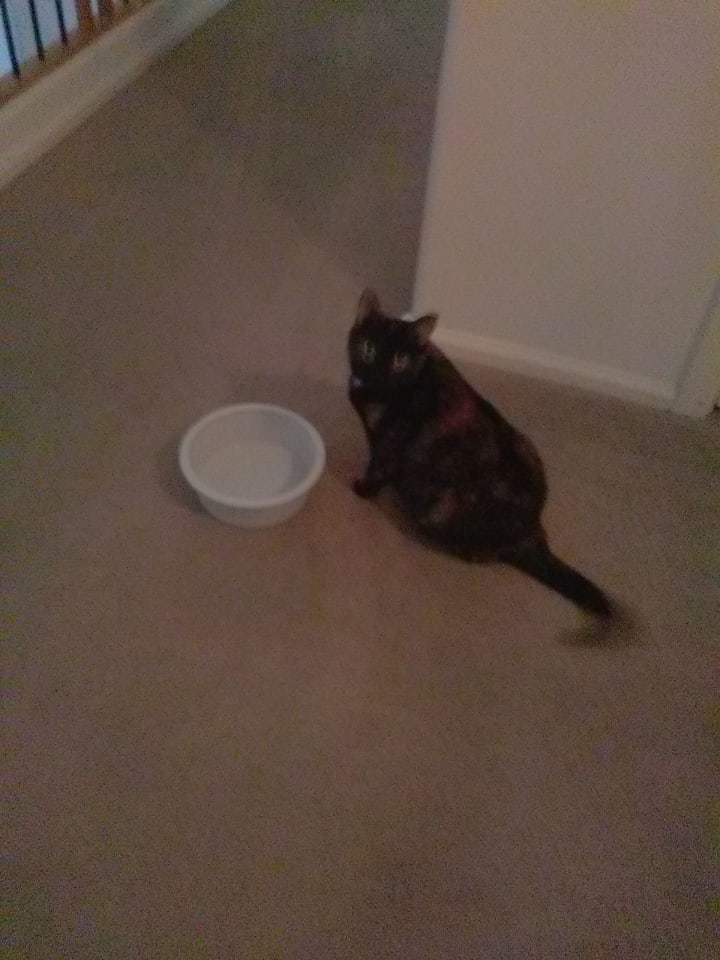 We got Callie the same time we got Tinkerbell. Callie was an owner surrender to the pound, but that's all we know about her. She was very shy and hated being petted. She acted like a feral cat when we brought her home. She hid from us and the other cats, but she soon realized that we weren't going to hurt her.
Callie is a very naughty cat. She destroyed the blinds in my mom's office and opens draws to play in the clothes. She is also very quirky. One of the cutest quirks is she loves stuffed animals and hides them. She loves small stuffed animals that are small and fuzzy. She carts them around the house and leaves them in odd places.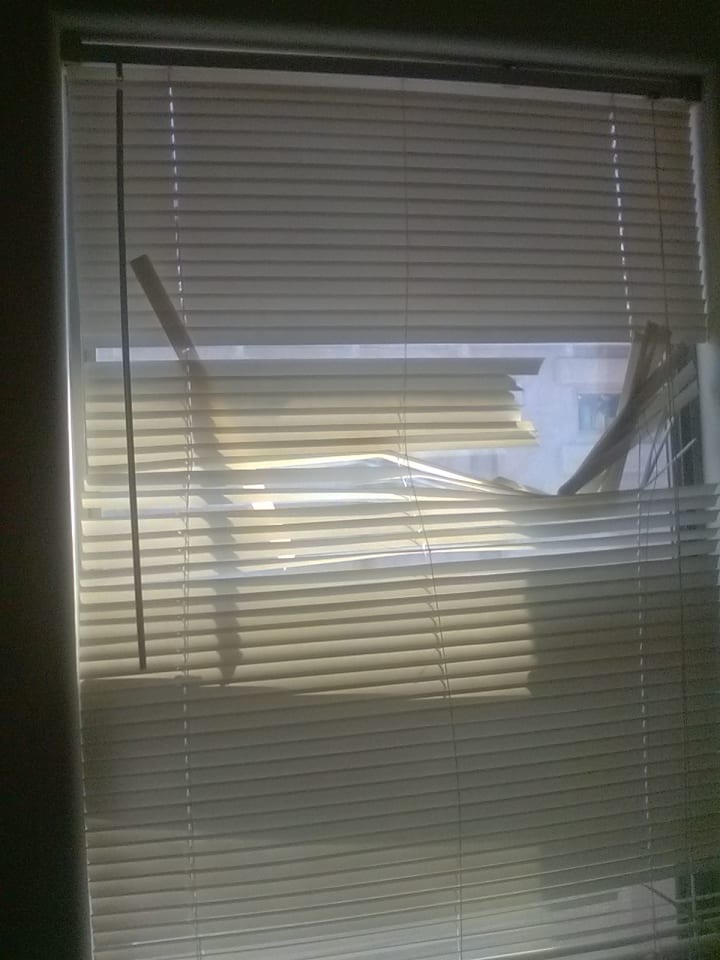 We may have a lot of pets, but they each bring light, excitement, and love in our lives. I spend every second with my fur kids, and I can see the love in their eyes. I know we have changed their lives and given them a family that loves them, and they love us in return.
adoption
About the author
I love writing poetry and fantasy stories. In high school I wrote my first novella and continue to write more.
Reader insights
Be the first to share your insights about this piece.
Add your insights