My cat's strange bathroom behaviors
He does things he does not do elsewhere.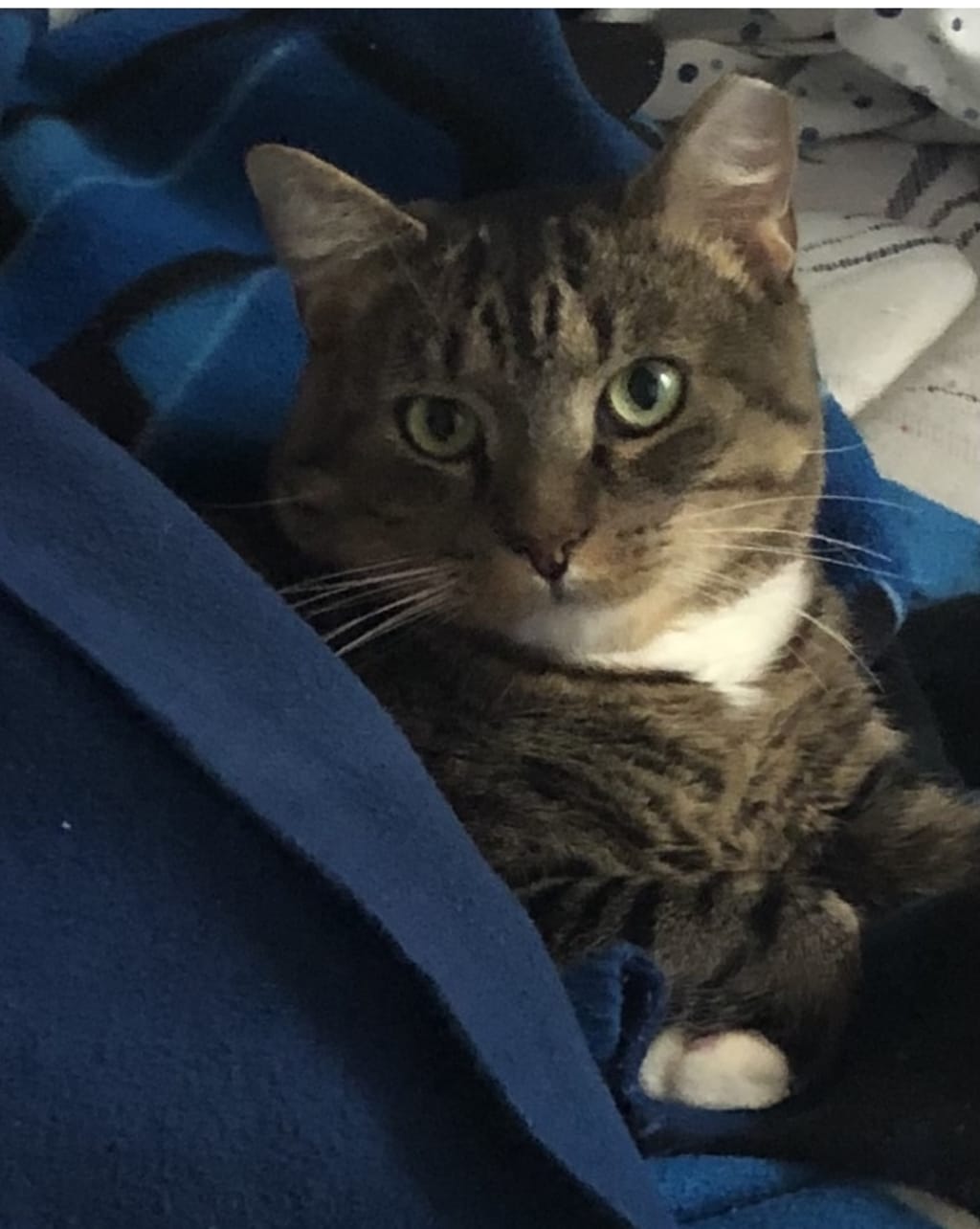 Boots on his Colts blanket
A bathroom mystery
I got my Tabby rescue kitty Boots from a shelter in March 2021 and he was two years old. I moved in October of that year and have noticed an odd behavior ever since. When I go to the bathroom to pee first thing in the morning Boots follows me. He begins purring loudly and stands up with his front paws in my knees. He rubs his head on my legs and acts more affectionate than at other times.
As a teenager I once had 14 cats at once and only one came in the house. He spent most of his time outdoors and we had outdoor toilets. When we moved the car I owned remained downstairs and never went up to the bathroom so this behavior is new to me. My former son I'm law had an indoor cat and my daughter never mentioned such behavior.,
No one can say for certain
I have read articles that indicate this behavior may be separation anxiety but Boits often goes upstairs when I'm downstairs and sleeps for several hours in different bedrooms. He will sleep in his cat house and still be there when I go out and does not seem anxious when I return. He does not jump in my lap when I'm seated in chairs although he will sleep on my chest at night.
This bathroom behavior seems odd and extremely intimate. Boots has been fixed but the way he purrs and stands up on my knees seems more like he's trying to mate for lack of a better word. I don't mean humping but the way a cat acts when they see one of the other sex and mark their territory. I know Boots loves me but I still want to know why the flow of urine draws him into the bathroom to express affection as he does in no other room.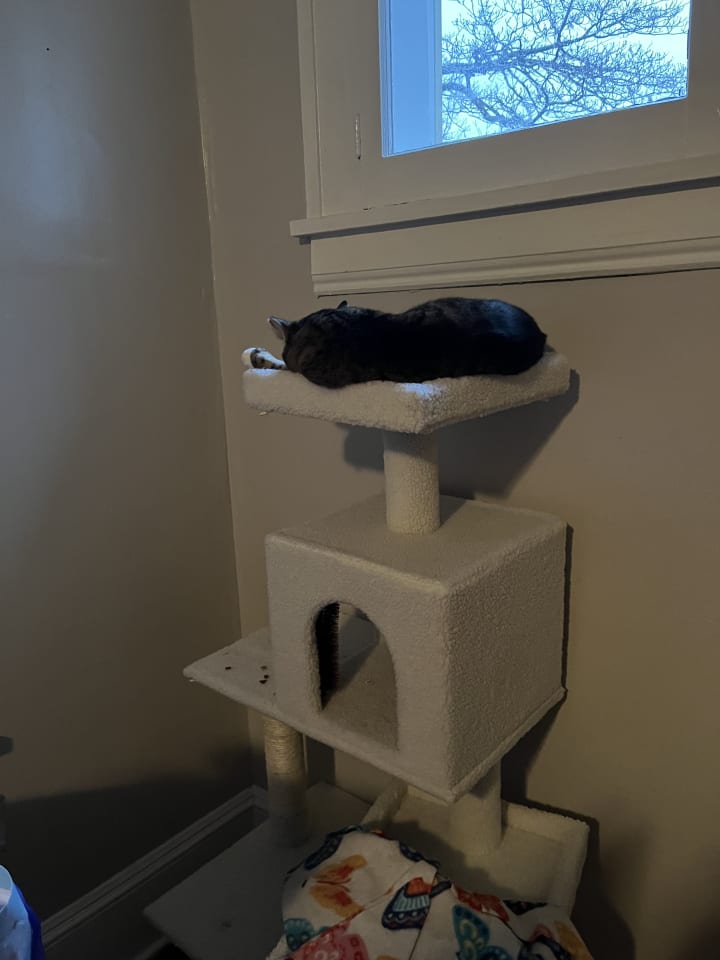 I don't believe what's been written
If Boots is expressing that he does not want to be away from me why does he not follow me all over the house? He will run into the basement behind me but go his own way and ignore me. It is only in the bathroom when he purrs loudly, looks up into my face and stands up on his paws. Before I read that this is a common behavior I thought perhaps this was a routine with his previous owner. I don't think humans can ever really know why animals do what they do with 100% accuracy.
Do all cats do this or is it a specific breed? Have their been any real studies on the matter or is everything said only an educated guess? Boots is a picky eater so I assumed him watching me pee was his peculiar behavior. He also has come in the bathroom when I have to do number 2 and I wonder why the smell does not bother him? I guess it's the way animals are made after all cats are predictors and will eat birds and mice .
Perhaps we may never know why cats observe bathroom behavior
I don't know what to make of this strange behavior from my kitty and would love for others who experience this to give their thoughts on the matter. Please comment below. I will continue to allow Boots to join me in the bathroom each morning if he desires. He's not hurting anything and since I'm a widow I enjoy the company. The two links I shared really don't give me the answers I need so maybe other cat owners can be of some help.
About the Creator
Cheryl is a poet, freelance writer, published author and former Newspaper columnist. She has degrees in Psycology and Biblical studies. She enjoys sharing natural cures, and Nostalgia related info. Tips are greatly appreciated.
Reader insights
Be the first to share your insights about this piece.
Add your insights