Moving With Pets
Hitting the road with all four paws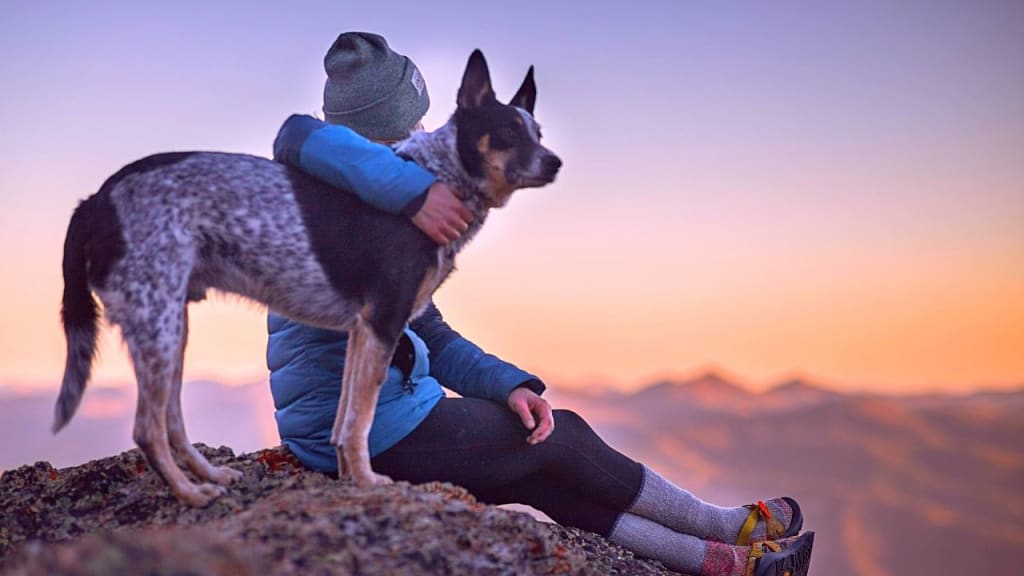 Moving is a big adjustment for the whole family. Moving with pets can be particularly challenging, because they don't understand what's happening. Why are the humans putting all of our things in boxes? Why are they so stressed? Should I be stressed too? Be prepared for out of character behavior as your pets read your stress level and get worried about what this moving business means for them.
Getting ready
Visit your veterinarian and make sure you have paperwork documenting your pet's vaccination history and fill up any prescriptions they might need. If you're leaving the country or traveling to the state of Hawaii, there may be specific paperwork that needs to be filled out by your vet. Getting this taken care of well in advance will give you less to worry about as moving day approaches. This is also a good time to talk to your vet about the impact that the stress of moving may have on your pet. Your vet may have suggestions on how to make the trip go smoothly.
If you know where you're going to be living in your new city, it's a good idea to look for a new veterinarian ahead of time. If you've got a lot of options, you can narrow it down to a few choices and then visit once you're there. This is particularly important if your pet takes medication and will need a refill soon after you arrive. It will also give you peace of mind, knowing that you know where to go if you have an emergency during your first few days in your new place.
Consider microchipping your pet. There's a lot of chaos and uncertainty involved in any move. Doors get left open. Places are completely unfamiliar. It's easy for a pet to get lost or confused. If you already have your pets microchipped, make sure that the contact information is up to date. That way if they do get lost, you can be reunited as soon as possible.
Plan your journey well
Moving with pets gets more challenging the further you have to travel. If you anticipate a drive of several days, you're going to need to find hotels to stop at that allow pets. Not all hotels do. Some of the chains that do allow pets may not offer this option at all locations. Having those reservations confirmed in advance will make your drive a lot easier, since you won't be scrambling around trying to find a place at the end of a long day of driving.
Camping is also an option, but be aware that not all state and national parks allow pets within their campgrounds. Like hotels, it's best to double-check ahead of time and make reservations if available. Remember too that you and pet are going to be tired and stressed after a long day of being in the car. Setting up a tent and cooking outdoors are fun on vacation. It's less fun when you're in the middle of a move. Add a nervous pet wondering what that sound in the woods was and you might not have the most restful night's sleep.
How your pets travel with you is going to depend on the type of pet:
Dogs: Most dogs are happy to go for a ride in the car. But some will get anxious on long trips. Depending on their anxiety level, they may be more comfortable riding in a crate. If they'd rather be loose, you should consider either installing a pet barrier to keep them in the back, or getting a pet seatbelt. Accidents can't be anticipated and your 40 lb. dog can seriously injure you and themselves if they're thrown forward in a sudden crash.
Cats: Cats may only associate car rides with going to the vet, so a long-distance move may be particularly stressful for them. You can try acclimating them to riding in the car with short trips that end on a positive note with treats and no vet, but cats are more suspicious than dogs, so they may sense a trick and still hate the car. If you're going a long way, you might want to invest in a larger crate with a litter pan and space for them to stretch out. If your cat loves the car and rides loose, make sure they don't make a break for it the moment you open the car door. You're stressed enough already, the last thing you want to be doing is chasing a freaked out cat all over a rest stop.
Exotic pets: If you're moving with exotic pets, you may have unique problems. Maintaining an optimal temperature is important for reptiles, so depending on the season of your move, you may want to talk to your vet ahead of time about what you can do to keep them safe and comfortable. Fish are another challenge and if you're planning on moving yours, I'd recommend talking to an aquarium specialist. My betta only survived our road trip west by a couple of days. He had plenty of water and I'd removed all objects he might bump into, but several days of sloshing back and forth was just too much for him. Depending on how attached you are to your fish, it might be safer to just find them a new home.
Please note: No pet should be left alone in a parked car for longer than 5 minutes due to the risk of overheating (February in North Dakota may be an exception, but pets are also susceptible to frostbite).
Don't just dump your pets!
If you find yourself in a situation where you can't take your pets with you, don't just abandon them. Humane societies will take most pets and they may have suggestions on organizations that will take exotic animals if they can't. Make the phone call. Abandoning your pets is cruel and usually illegal. Dumping exotic species and fish can be dangerous for the environment. The python problem in the Everglades is one dramatic example of exotic pet abandonment gone wrong, but there are dozens of other species, including goldfish who do real harm to ecosystems they weren't meant to live in.
You made it! Now what?
I always packed my dog's stuff last. That way his things were the first things in the new house. I'd set up his bowls and his bed before almost anything else, so he'd have a sense of how he was going to navigate the new space. If you have a moving company coming, consider setting up your pet in a bathroom or other safe space, so they won't accidentally sneak out or get stepped on. You may want to give cats or even younger dogs a smaller area of the house to start with, that way they'll be confident about how to find their litterbox and you won't have to start back at square one with house training.
It's easy to get distracted with all of the unpacking, but make sure to take time every few hours to get your dog outside. They may not yet be in a routine where they will go to the door to tell you they need to go out. Take some short walks in your new neighborhood to help your dog get used to the new noises and smells. These breaks will be good for your mental health as well. Try to feed your pet at the normal times and get back to their normal routine. This more than anything else will help them settle back into that feeling of home. Hopefully it will have the same effect on you.
My dog and I moved together 11 times and he took it all in stride, because I was his home. No matter where you move, you are the most important constant in your pet's life. Once you've settled down, they will too.
Now let's get those paws on the road!
travel
I've moved 33 times in 42 years, across multiple countries.
Former archaeologist, currently on an adventure. I write a little bit of everything.
Insta: @erinkeepsmoving