MONAT PET FRESHEN UP DEODORIZING SPRAY
242 ml | 8.2 fl oz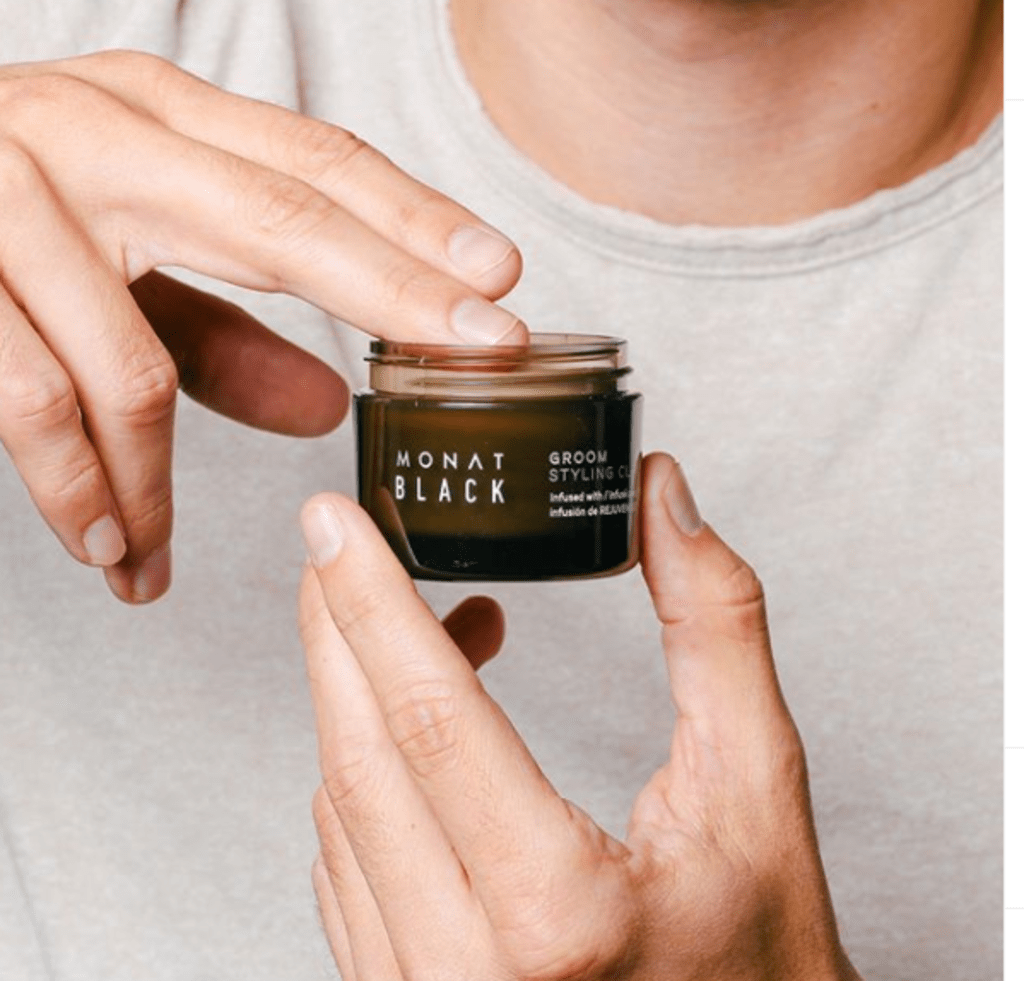 Refresh you dogs's coat on the go with MONAT PET FRESHEN UP DEODORIZING SPRAY. This fast acting spray neutralized odors in no time leaving your pup ready for play time, bedtime or car rides. THREE WAYS TO BUY. MONAT offers 3 ways to enjoy our incredible products. Choose which option works best for you. 1. AS MONAT RETAIL CUSTOMER - Purchase at retail prices. 2. VIP ME! AS A MONAT VIP CUSTOMER: RECEIVE 15% DISCOUNT ON RETAIL PRICES PLUS: free shipping on qualifying Flexship orders. Receive a credit of $20 USD/ $25 CAD towards your next Flexship with MONAT REFER-a-FRIEND rewards. Free exclusive Only For You products.
3. AS A MONAT MARKET PARTNER - Enjoy 30% discount on retail prices plus: 30% commissions on retail orders. 15% on VIP orders. Eligible for SMART START bonuses and special promotions and incentives. Become a part of the MONAT family. Ask your MONAT Market Partner for more details! Contact your MONAT Market Partner: Name: Ruby . Email: [email protected] Phone: 9563367265. Website: mymonat.com/rubycastillo. - VIP CUSTOMER PROGRAM. The Perks of Being a VIP Customer. MONAT | VIP. - WHAT IS THE MONAT VIP Program? The MONAT VIP Program offers MONAT customers an elevated shopping experience with lots of exclusive perks!
Enroll as a VIP customer by paying a one-time fee of $19.99 USD and committing to three automated orders known as Flexships, and you'll receive: - A 15% discount on all MONAT products (exclusions apply). - Exclusive and limited time edition Only For You products-absolutely free! - Free shipping on orders of $84 USD or more. - VIP exclusive promotions. You can even push your Flexship orders up to 60 days.
- WHEN YOU BECOME A MONAT VIP CUSTOMER WE PLEDGE OUT LOYALTY TO YOU IN MORE WAYS THAN ONE.
WE SAY NO TO TOXIC INGREDIENTS AN OFFER PRODUCTS THAT NOT ONLY WORK, BUT ARE NATURALLY BASED, CRUELTY-FREE AND VEGAN.
FROM VIBRANT LOCKS TO RADIANT SKIN, MONAT HELPS CREATE A MORE CONFIDENT, BEAUTIFUL YOU!
MONAT IS SAGE, VEGAN, CRUELTY FREE, BACKED BY SCIENCE. THE PERKS OF BEING A VIP CUSTOMER.
15 OFF ALL MONAT PRODUCTS: ENJOY EXCLUSIVE SAVINGS ON ALL MONAT PRODUCTS, FROM SHAMPOO TO STYLING TO SKIN CARE.
AND ENJOY THEE FLEXIBILITY TO CHOOSE DIFFERENT PRODUCTS IN EVERY ORDER (EXCLUSIONS APPLY)!
FREE SHIPPING: EACH QUALIFYING FLEXSHIP OF $84 OR MORE MEANS YOU CAN WAVE GOODBYE TO SHIPPING FEES! BRITHDAY TREAT.
YOU DESERVE A LITTLE SOMETHING EXTRA ON YOUR SPECIAL DAY-THAT'S WHY MONAT CELEBRATE YOUR WITH A SPECIAL OFFER TO USE ON YOUR NEXT PURCHASE!
FREE ONLY FOR YOU' PRODUCTS" WITH EACH FLEXSHIP ORDER OF $84 USD OR MORE, INCLUDING YOUR ENROLLMENT ORDER, YOU'LL RECEIVE A LIMITED-EDITION PRODUCT RESERVED FOR THOSE PLACING FLEXSHIP ORDERS!
MONAT INTRODUCES DIFFERENT 'ONLY FOR YOU PRODUCTS EACH MONTH (VALUED AT $25 USD RETAIL), WHICH MEANS YOU'LL ALWAYS HAVE SOMETHING NEW TO TRY! SPECIAL PROMOTIONS: WE MAKE SURE OUR VIP CUSTOMERS ARE IN THE KNOW ABOUT OUR EXCLUSIVE FLASH SALES, SPECIAL OFFERS AND PROMOTIONS.
PURCHASE +: ENJOY AN ADDITIONAL DISCOUNT WHEN YOU REACH THE FOLLOWING RETAIL SPENDING THRESHOLDS. OH, AND WAIT...THIS IS ON TOP OF THE 15% DISCOUNT YOU ALREADY ENJOY BEING A VIP CUSTOMER!
15% ON $115 USD. 20% ON $150 USD. 25% AND $250 USD. REFER-A-FRIEND PROGRAM. ou new monat vip refer-a-friend program gives our vip customers the opportunity to earn $20 for every friend who successfully enrolls as a VIP. -once your friend enrolls as a vip customer and their first order ships, you can redeem your $20 credit on you next Flexship order.
If you are interested on any of our products feel free to e-mail me and we can talk more in detail what MONAT shampoo is best for you. My email is [email protected] In this e-mail let me know you read about MONAT through this story.