Meet Sheriff Chi
A Little Girl With A Big Dream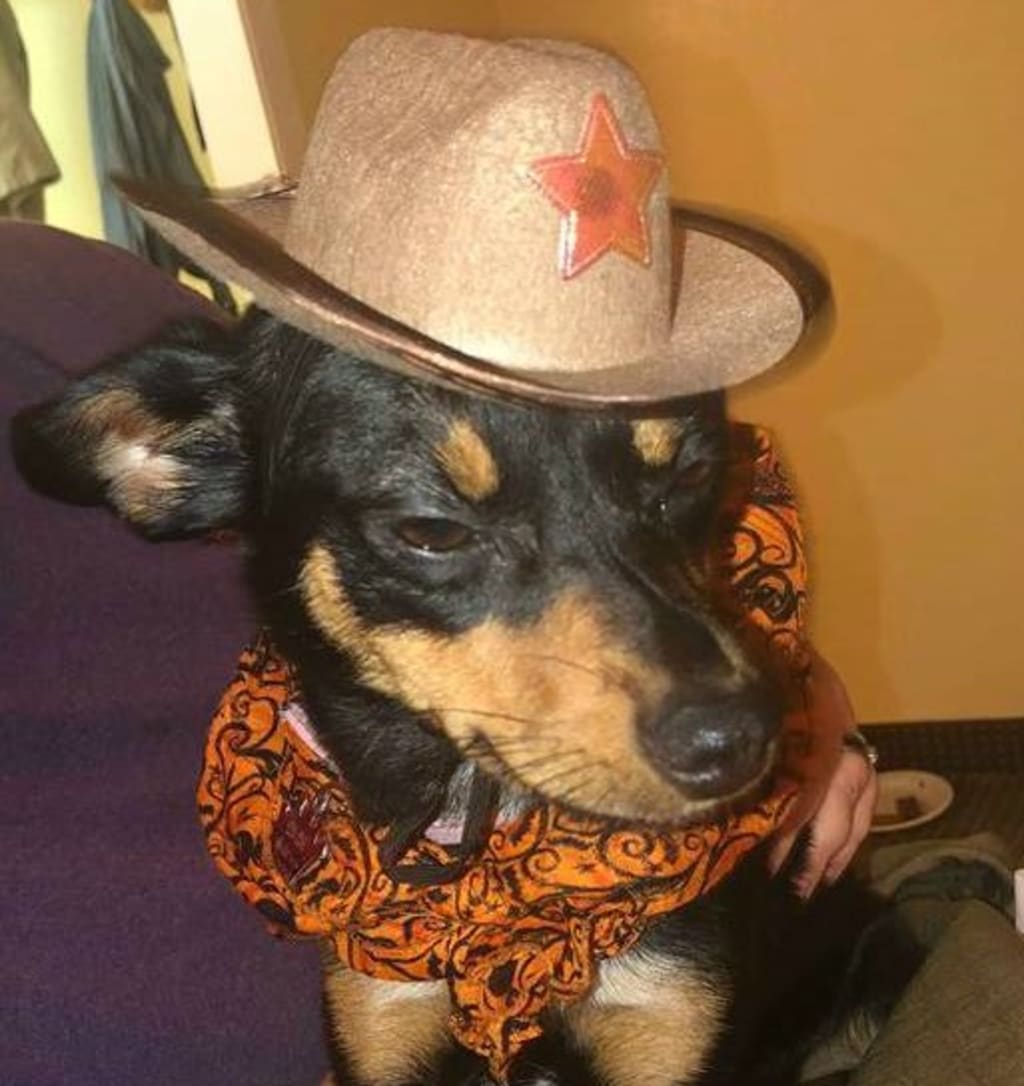 Lucy is a Chipin. Chihuahua and Miniature Pinscher
Like most little girls, Lucy (aka Chi) started out as a spoiled little princess. She enjoyed dressing up in cute outfits and going everywhere that her family went. She was never left at home, she went everywhere!
Everyone who ever met Chi instantly fell in love with her, she got a lot of attention when she went out and she truly enjoyed every moment of it. When she was just a baby a kind man that she met in the store even gave her a dollar to buy herself a treat with. This led to her dire addiction to Cesars and she still receives a special cup every single morning.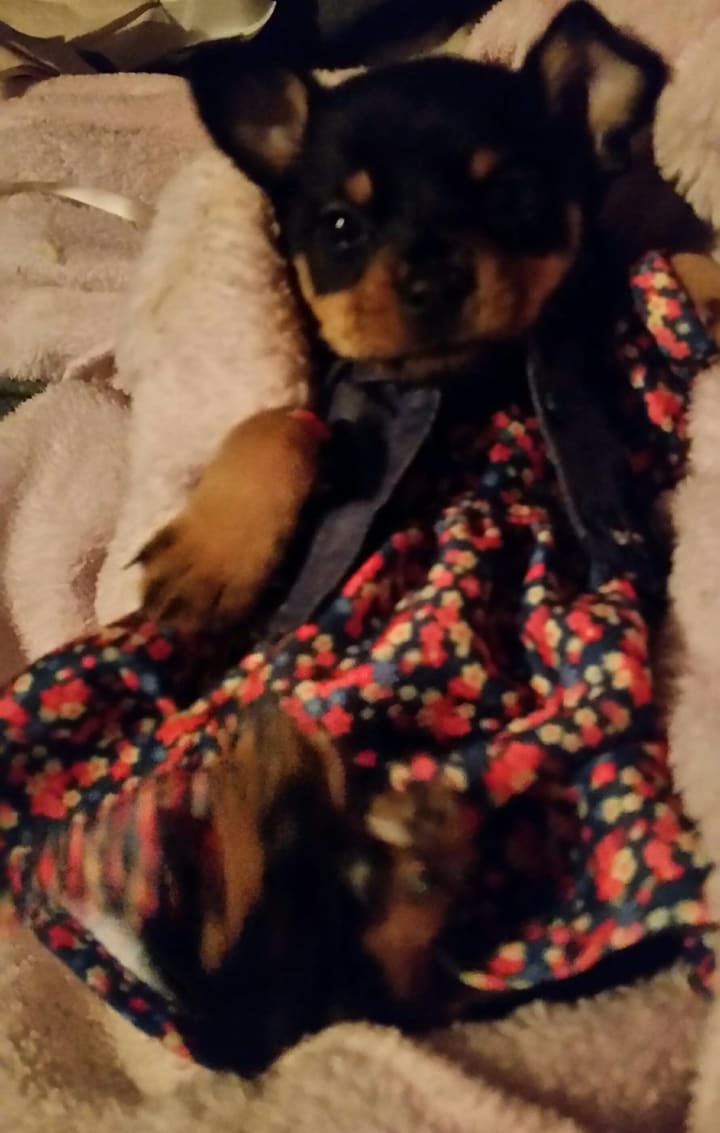 Lucy enjoyed dressing up so much that her mommy even created special, custom-made clothes for her, since it was sometimes hard to find outfits that would properly fit her. Most of the time she appreciated her hand-made attire, but there was a few times when mommy just got it all wrong. Such as this sparkly little outfit that was complete with a matching hat. The look on her face pretty much says it all.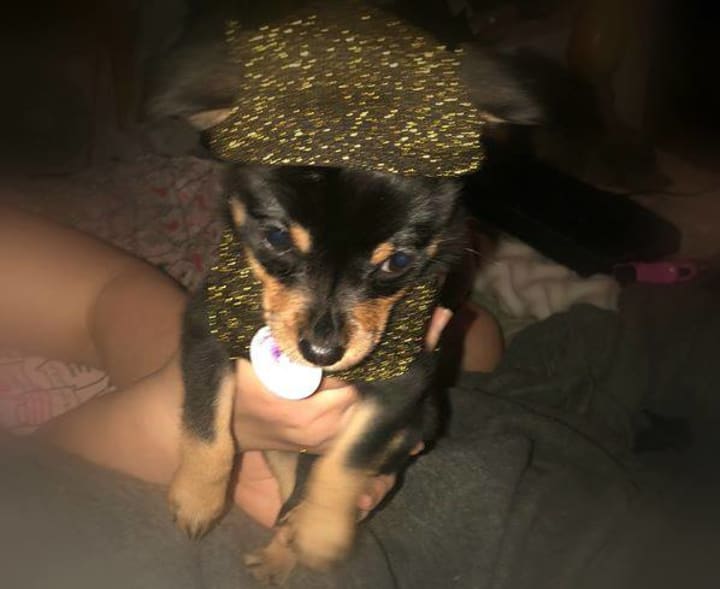 As Lucy grew up so did her personality. Since her mommy and daddy both work at a motel on third shift, Lucy would go to work too! As you can imagine, there are sometimes situations that arise during the night which requires the local police to be called.
Lucy became obsessed with the police. Everytime that they arrived she would put on her very best show to grab their attention. Just like everyone else, the officers soon began to give her attention calling her " The Deputy". This absolutely went to her head and she soon began to dream of being a K-9 police dog. She even wore her uniform to work every night.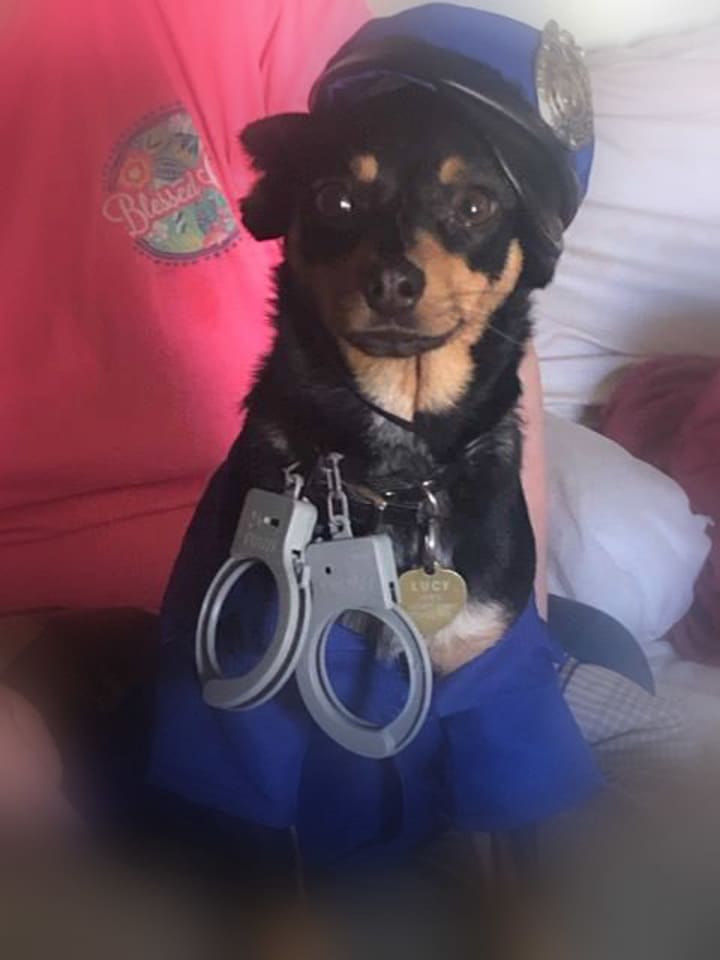 It was a tough job working as security in that big ol' motel all night, but someone had to do it and Lucy was more than happy to fill that role. Every single night she would walk around the parking lot on her leash and sniff out the bad guys. She almost always found a gang of felon raccoon bandits in the trash bin and an occasional hoodlum opossum that had to be dealt with.
Although Lucy loved her job as Motel Security, after a while it began to loose its zest, trailing illicit wildlife just wasn't rousing and stimulating to the little Chipin anymore. Deep down in her heart she knew that she was destined to do bigger things — she wanted to be a K9-Police Officer!
Every morning after work she'd pull off her uniform and think of ways to achieve her biggest dream. Just because she was small, didn't mean that her dreams couldn't come true. She was a little dog with a big dream and an even bigger heart.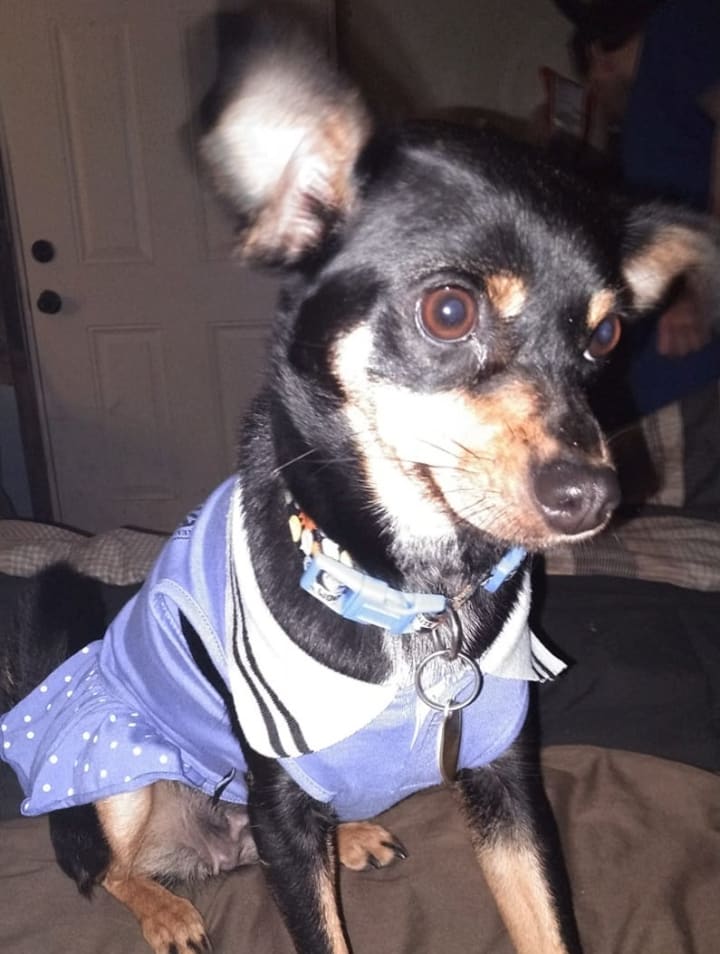 Each and every night she continued to put on her uniform and go to work with her mommy and daddy. She had done a good job at keeping all of the illegal and wicked varmits away from the motel and she was proud of her prestigious achievements, but there was just something missing, there had to be more exciting things out there for her to accomplish! In the meantime she held her head up high and she kept on dreaming those big preeminent dreams.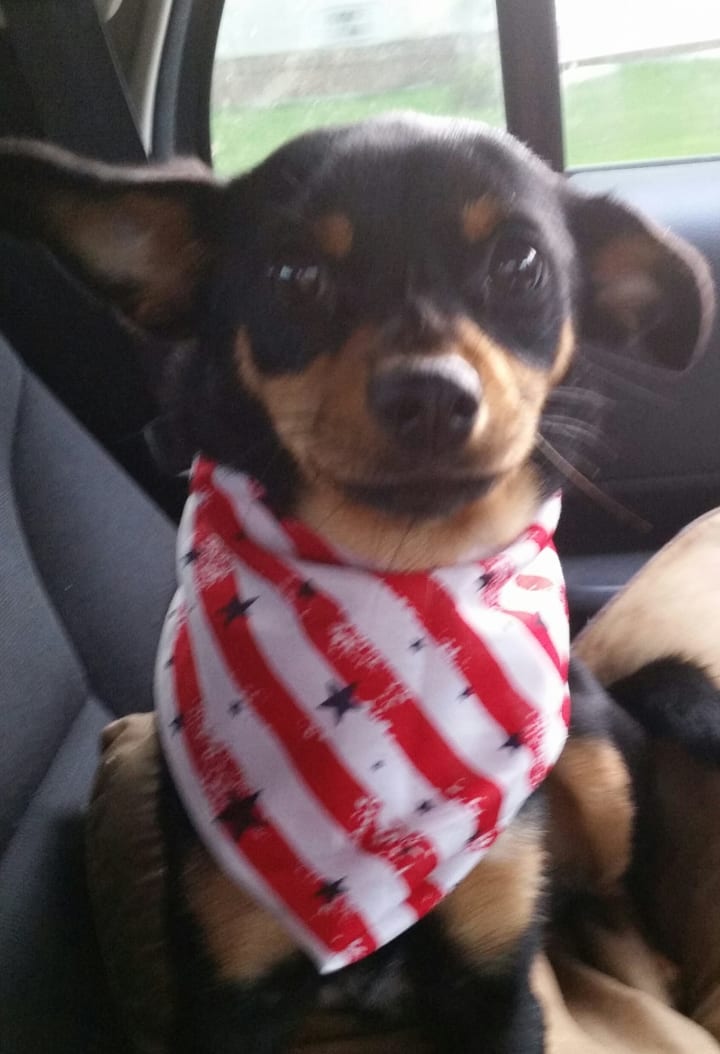 Suddenly one day something surprising and downright astonishing happened. Lucy received her very own official police vest! Just like the ones that those big, executive dogs wear. Her dreams had finally come true and she was now a real, monumental K9 Police Dog.
She strutted and paraded around that parking lot with an arrogant and conceited gait.
She was no longer an unadorned security guard and she certainly wasn't a plain-vanilla deputy — "Bad guys beware because Sheriff Chi is on duty!"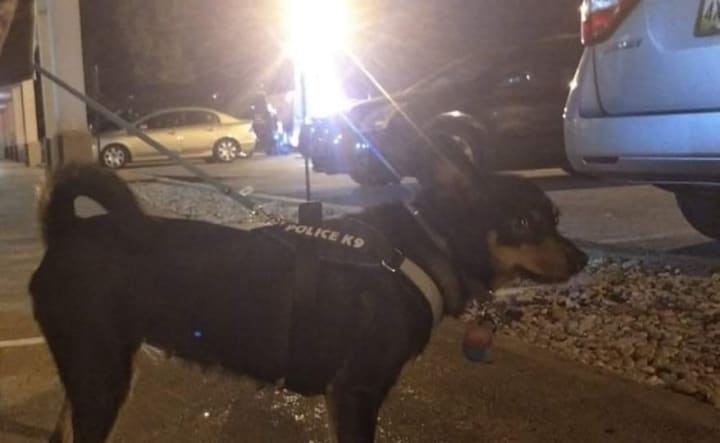 Although her new job title isn't written on paper and you won't find it registered in any official book, that doesnt mean that she's not an official K-9 officer with some major responsiblities (in her own mind). Lucy is specifically trained to assist police and other law-enforcement personnel. Her duties include: searching for drugs and explosives, locating missing people, finding crime scene evidence, and attacking people targeted by the police (and you can't make her believe otherwise!).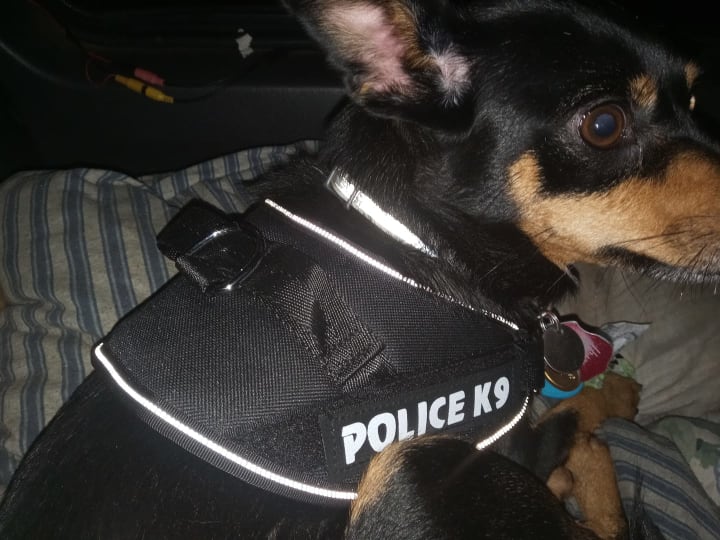 Although Sheriff Chi is the new boss in town, she still appreciates it when her compadres come by for a visit, after all she has to make sure that they're doing their jobs correctly and taking care of business in a polite professional and courteous manner.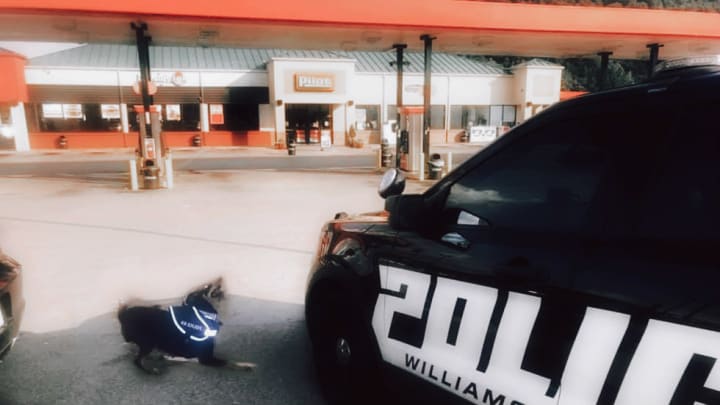 Don't let her job title mislead you though, deep down inside, beneath all of that "tough girl" exterior, Lucy just really loves going home and relaxing with her favorite stuffed toy while she prepares for another wild and adventurous night on the job.
She has become quiet the icon around the Motel and visitors really get a laugh out of meeting her. Some people have even said that meeting Sheriff Chi made their entire day a lot better. If you ask Lucy, that's what being a good cop is all about "making people's day just a little bit better."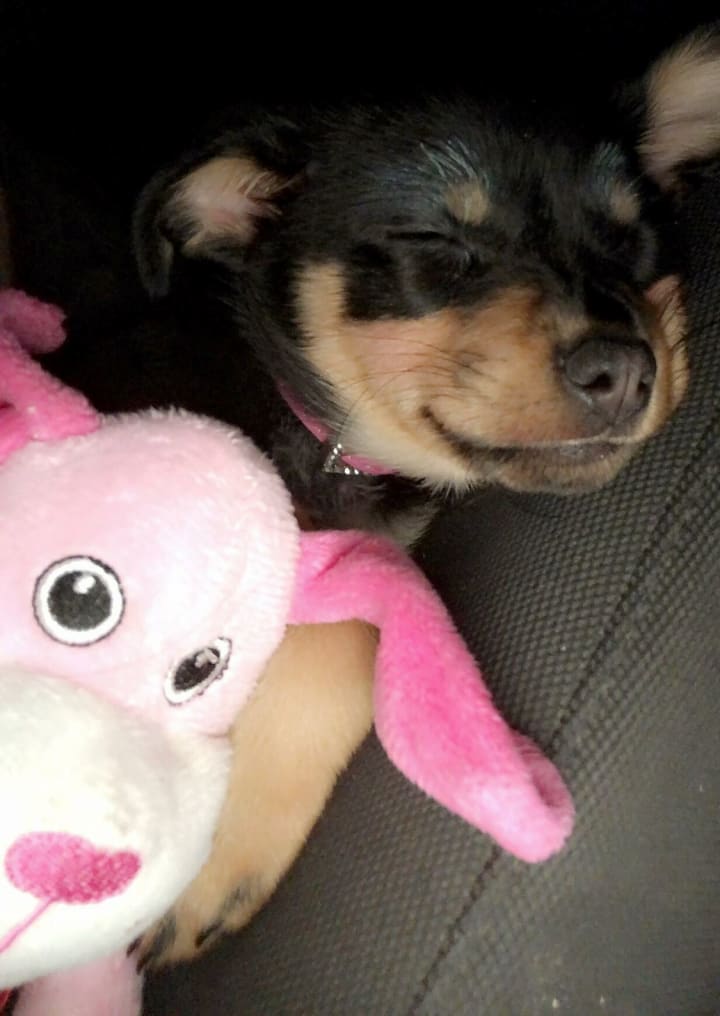 dog
🖤 Visit My Website🖤Visit My Book Store🖤
"There is no greater agony than bearing an untold story inside you."
― Maya Angelou
❤️Feel free to leave a heart and subscribe!
💲Tips mean the world but are never expected or necessary!
Receive stories by Rebecca Lynn Ivey in

your feed