Life Unleashed: Homemade Treats for Fido
30 Minute Ginger Treat Recipe to Set You Free From Store-Bought Treats and Treat-less Holidays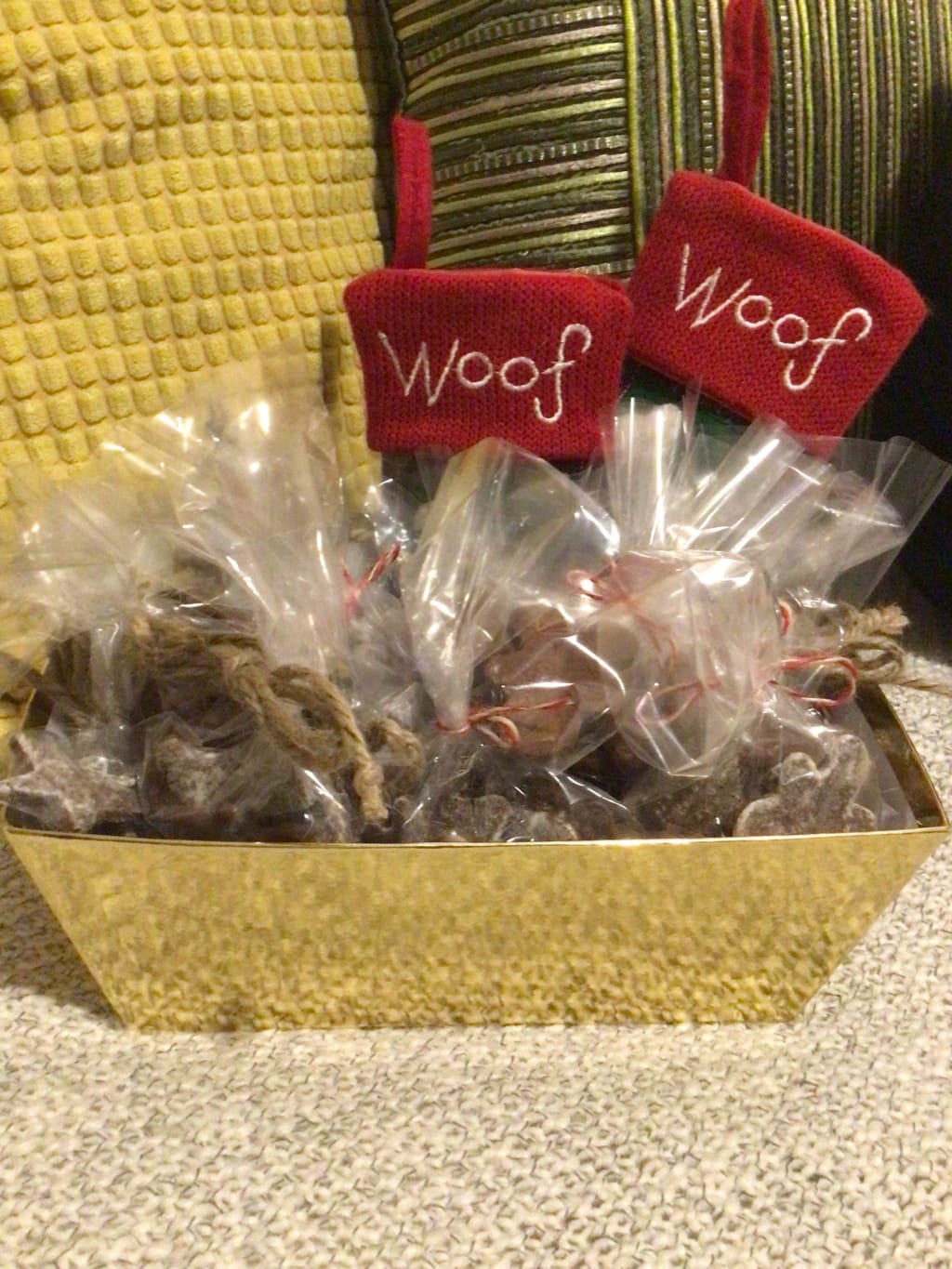 "Drop Basket" for boarders at local Barn near my house.
One of my favorite things to do is pet sit. I myself have a companion cat named Pansy who is undoubtedly my very best friend, but sometimes, I just need to run with the wolves (even if they are evolved), and gallop with the horses. Luckily, for me there is definitely no shortage of house or barn companions in the part of Colorado that I live in, and getting my canine and equine fix is generally easy. With their humans traveling, recovering from surgeries, or doing something crazy like giving birth, I soak up the quality time before I conveniently pack up my bags and head back home to my very low maintenance Pan.
This holiday season, as a big thank you to the four legged friends I made this year I learned how to bake homemade treats that are great for both dogs and horses! The original recipe, already safe for both seemed easy enough, but knowing my pet owners, I decided to tweak the recipe a bit to make sure the ingredient list would pass with flying colors. While all purpose flour is a safe option, it is also a common filler ingredient that many dog and horse owners would decide against themselves. So, much to the horse, dog, and person's delight, I substituted oat flour as a nutritional alternative instead.
Note* A small amount of all purpose flour was used to quicken cookies after being shaped by cookie cutters.
To begin, you will need:
1 1/2 cup Oat Flour
1 tablespoon Ground Ginger
1/2 teaspoon Ground Cinnamon
1/4 teaspoon Ground Cloves
1/4 cup Water
1/4 cup Molasses
2 tablespoons Vegetable Oil
Two Mixing Bowls
Measuring Cup/Spoons
Whisk
Rolling Pin
Bite Size Cookie Cutters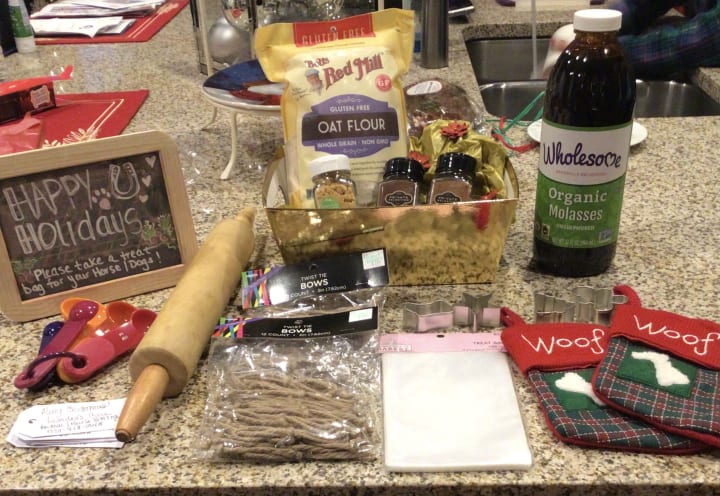 If you want to get cute with it.
Treat Bags, Twine, Tags, Gift Boxes/Baskets/Bags
Use this gift idea year round for Valentines Day, Birthdays, Special Occasions, and of course, Christmas!
Steps:
Mix all dry ingredients in a bowl with whisk.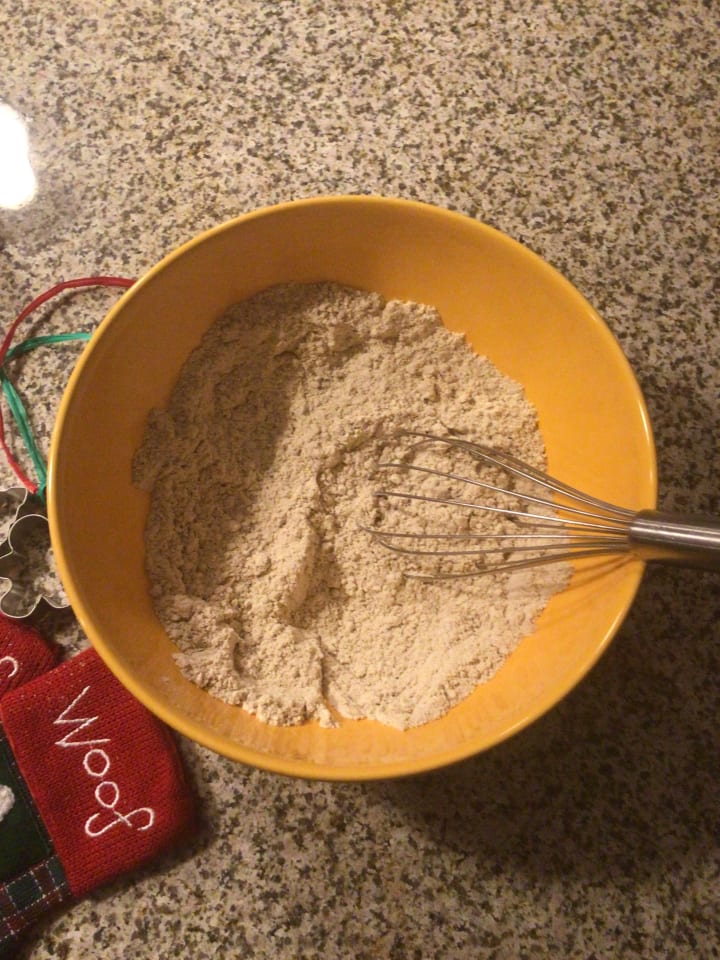 2. Mix all liquid ingredients with wooden spoon.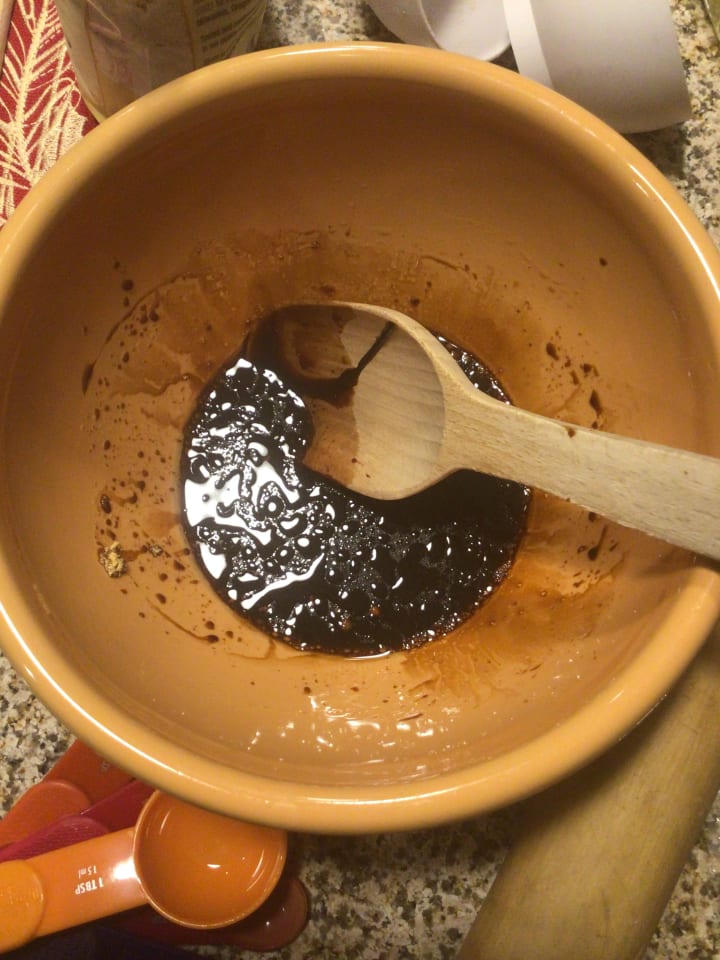 3. Combine liquid mixture into dry mixture and mix with wooden spoon.
While you are mixing the dough will begin to form and at a certain point you will be able to ditch the spoon and go in with your hands. When you reach this point form the dough into a sphere to prepare for rolling out.
4. On a clean surface, plop dough sphere and roll or pat out dough using a small amount of flour on both the rolling pin/hands and rolling surface.
Dough should be 1/4 of an inch thick above the rolling surface when finished.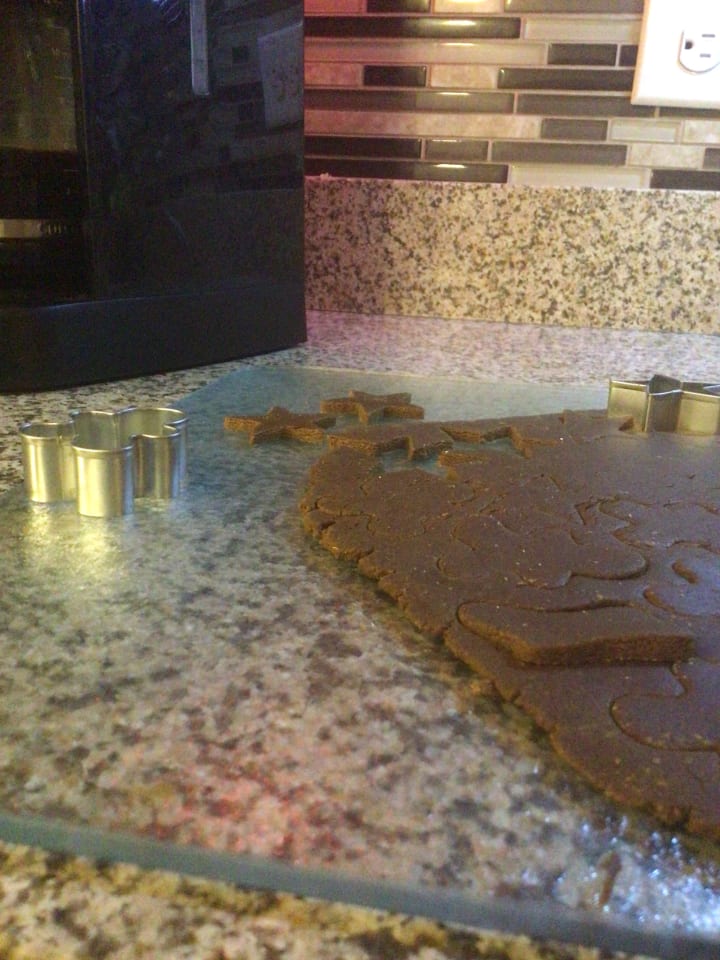 5. Use cookie cutters to cute shapes out of dough.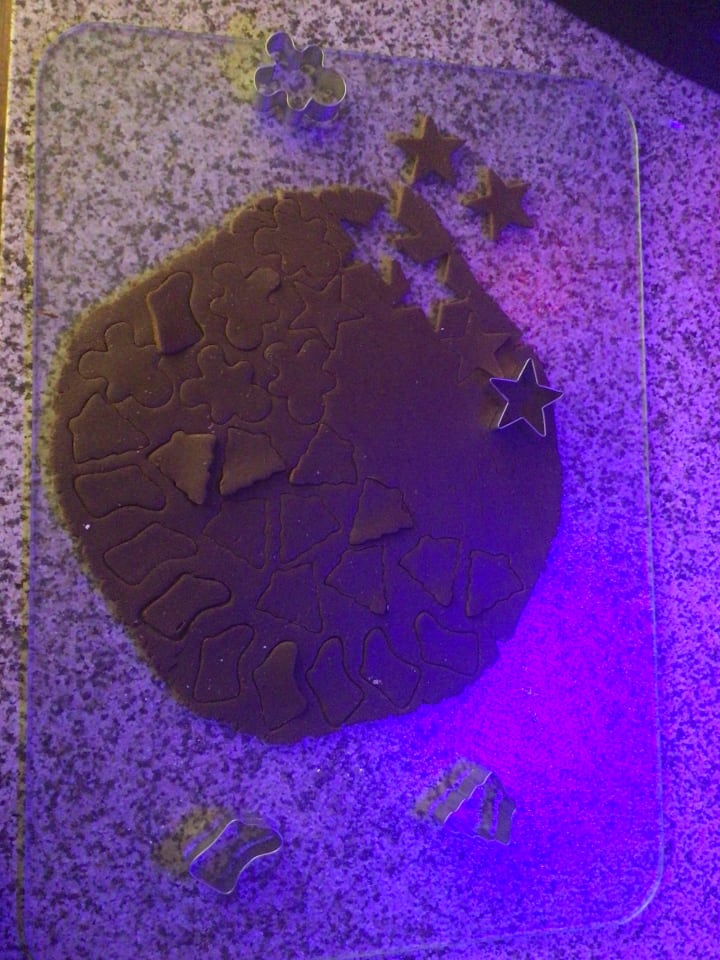 6. Place shapes on cookie tray.
7. Bake! 20 Minutes.
Additional Information You Might Find Helpful
This recipe will make 50 treats with a 1.5"x 1.5" cookie cutter.
As I mentioned in the materials needed section of this recipe; I created a gift basket with three batches to drop off at the local boarding stables where I know horse/dog parents will appreciate the thought. However, because I also have an open calendar for pet sitting this winter I also attached my contact information with a "Merry Christmas" note. Doing so allowed me to stretch the time I spent that much further in the event that a potential new client finds the need to contact me for future services!
Aside from being a great PR opportunity for my up and coming pet sitting business, having the overall skill of being able to make treats right out of the kitchen is a graduation of pet companionship, and definitely puts you in the running for fur mom/dad/aunt/uncle of the year.